Style and Durability: Luxury Vinyl is the Best of Both Worlds

One of the most exciting and fastest growing areas of floor covering is luxury vinyl tile and luxury vinyl plank (LVT and LVP). Not all product lines on the market are created equally in terms of design, style, durability and price. If you are searching for a creative flooring option for your home that answers all the must haves on your wish list, this may be the category of flooring for you. Find time to visit our beautiful Green Bay and Neenah showrooms, walk on these floors and meet with one of our talented designers. We will help you determine if LVT or LVP is right for you and which one suits your needs best. Is luxury vinyl right for you?
1. Is it Tile or is it Vinyl?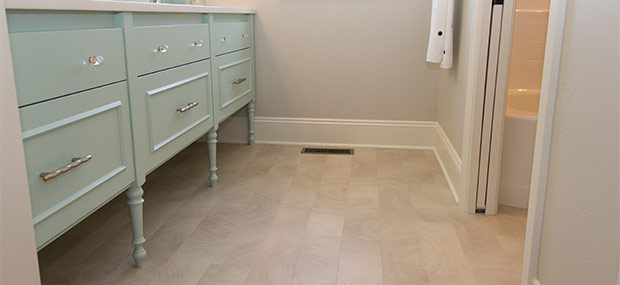 To simply answer that question, it's both! It is vinyl composite flooring made of virgin vinyl that has the realistic look and feel of natural wood, stone, ceramic or porcelain tile. It is durable, long-lasting, doesn't dent or scratch easily and is warm and resilient under your feet.
2. What Areas of my Home are LVT and LVP Appropriate for?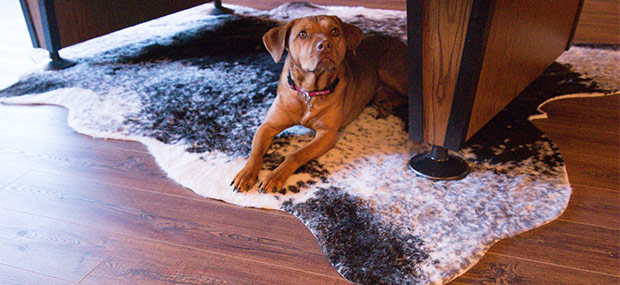 Luxury vinyl is 100% moisture resistant so it won't swell or buckle. This resilient flooring is great for all areas of your home, but especially the high-traffic ones, because of its strength, durability and semi-flexible nature. With luxury vinyl, you'll have peace of mind that your flooring will hold up to the wear and tear of active family members, even the furry ones. Many different styles and patterns are available, so it is easy to find a look that works well in any space.
3. How are LVT and LVP Installed?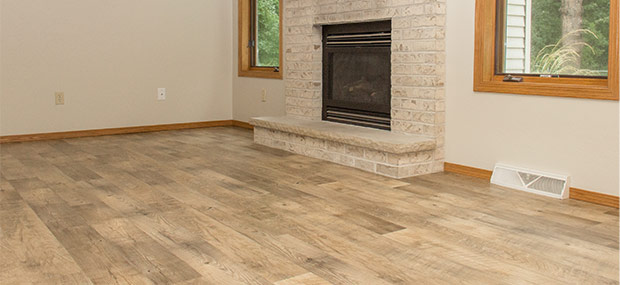 Luxury vinyl tiles can be grouted to create a ceramic or porcelain tile look or un-grouted in a locking system to create the look of a continuous natural stone floor or wood plank. Luxury vinyl planks can be staggered, and with realistic knots and scraping, will look similar to a hardwood floor. Installation can be completed over many existing surfaces by either gluing or floating the product. Both are great options as they maintain the same durability but offer different advantages.
4. Which Brands Should I Consider?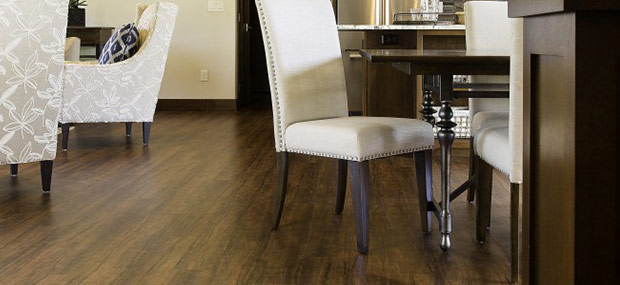 They are many great brands to look for when considering LVT and LVP for your home. H.J. Martin and Son carries the following brands and more: Mannington, Armstrong, COREtec Plus, Hallmark, American Expressions, Invincible, Engage, and Shaw. Our in-store designers will help find the best flooring brand for you and your home.
Share on Facebook Share on Twitter Share on Pinterest Share on Google Plus
Related Articles
Still Not Enough?
Get answers from the experts. Talk to one of our designers!