3 Steps for Choosing an Area Rug for Your Home

Not happy with the area rug selections at your local home store? H.J. Martin and Son offers a better alternative to their cookie-cutter stock. Why not get an area rug tailored specifically to your space? There is no reason to be overwhelmed by the number of choices – our in-house, professional design team can help you find the perfect option. Here are three things to consider to get started:
1. Why Should I Choose an Area Rug from H.J. Martin and Son?
You don't have to settle for an area rug that isn't exactly what you're looking for. Our area rugs come in custom sizes and patterns – they are not pre-made – and you can select from in-stock carpets or special order options. The carpet is of a higher grade than you will find at a home store, and we offer competitive pricing across all price ranges. You literally have thousands of options when you come to H.J. Martin and Son for your area rug – from colors, to patterns, to materials. We offer all shapes of area rugs: rectangular, square, round, clipped corner and semi-circle. Our designers work with you to make the right choice to fit your lifestyle, and you can take samples home before buying to see what the product looks like in your space. Best yet, if you have an issue we will take care of it.
2. What Should I Consider When Choosing an Area Rug?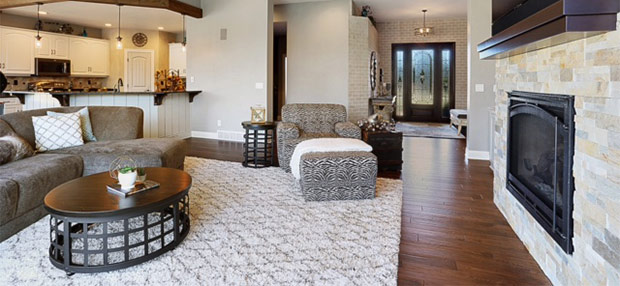 There are several things to consider when choosing an area rug, which our in-house designers are happy to help you with. These include:
Material – Where is the area rug going? Area rugs often are placed in the front-entry area, kitchen, dining room, family room and master bedroom, among other places. Based on the planned location, qualities such as durability and stain resistance can be determined in selecting a material. You also have the added knowledge that these are the same materials utilized in whole-home installations, so they are built to last.
Size – Choosing the right size is important to properly accentuate the space where the area rug sits. An area rug that is too small will get lost, while something that is too large will overtake the area. There is no reason to settle for a traditional size like 8×10 – we literally can craft any size for you or, if you prefer, multiple matching rugs; for instance, a runner and a matching rug for the kitchen. You won't get that at a home store!
Color – The color of an area rug should complement its space. If the intended area is mostly neutral, we recommend choosing a pop of color to provide an accent. What makes working with H.J. Martin and Son for your area rug ideal is the thousands of color and pattern options, along with binding and surging choices, available to you!
There is no reason to settle for the limited floor inventory of your local home store when you can customize every aspect of your area rug: material, size, color and binding/surging.
3. I've Chosen My Area Rug. What Happens Next?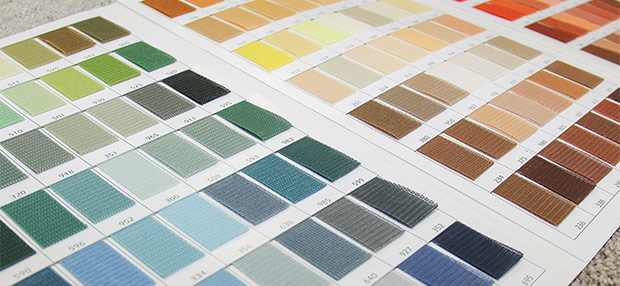 Once we have special order carpet for an area rug delivered to our service center, our expert, in-house team will cut the rug to exact specifications. We will also bind or surge the rug to your taste. Delivery of rugs will be communicated with you from your designer. We also offer underside pads to lay underneath for better grip, which adds extra cushion.
If your area rug ever needs cleaning, you can bring it into our showroom for our Floorcare specialists to handle, or in the case of a large rug we will come to your home to pick it up.
Share on Facebook Share on Twitter Share on Pinterest Share on Google Plus
Related Articles
Still Not Enough?
Get answers from the experts. Talk to one of our designers!
Shop Area Rugs