4 Things to Know When Shopping for a Hardwood Floor

As you begin the search for hardwood flooring in your home, the options can seem overwhelming. Remember that the expert design and sales staff at H.J. Martin and Son is here to help you every step of the way, but here are a few things to consider as you begin the process of adding a new hardwood floor.
1. Consider the Look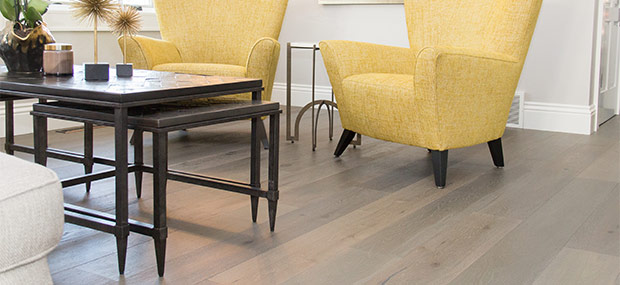 Various textures, plank widths, wood species, stain colors, and finish types exist in hardwood flooring options. Wire brushed hardwood, antique hand scraped wood and distressed finishes give your hardwood floor character and hide daily wear and tear. UV cured oil finishes, aluminum oxide, urethane and natural oil finishes give your hardwood floor finish durability and keep it easy to maintain. Driven by your personal aesthetic preferences, durability requirements, design style, and budget, your H.J. Martin and Son design associate will steer you toward the hardwood floor designs that are right for you.
2. Consider the Construction and Maintenance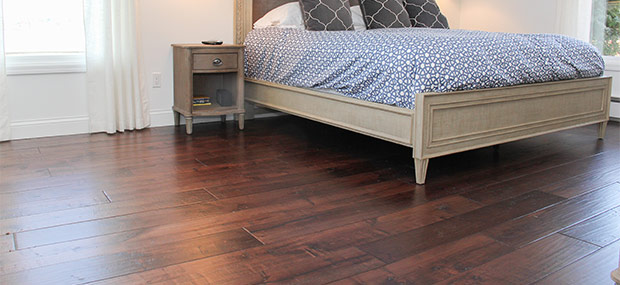 Your options in prefinished hardwood flooring will include solid ¾" hardwood as well as engineered hardwood flooring choices. If you require a more dimensionally stable floor, an engineered wood floor may be more suitable. Both prefinished and engineered hardwood floors are equally easy to maintain and give you the same authentic quality hardwood look and feel. We recommend first removing surface dirt and cleaning with very little moisture and manufacturer approved cleaning product as well as changing your felt pad every six months to prevent scratches from debris.
3. Consider the Room Placement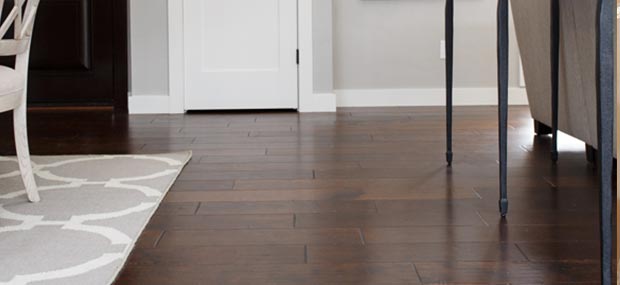 Some rooms in your home may be better suited for hardwood flooring than others. We suggest choosing areas in your home for installing hardwood floors that tend to be lighter traffic, low moisture, and low humidity. As a result, you may choose to avoid primary entrances, bathrooms, and even kitchens in busy households as hardwood flooring can dent, ding, scratch and become water damaged.
4. Consider the Brand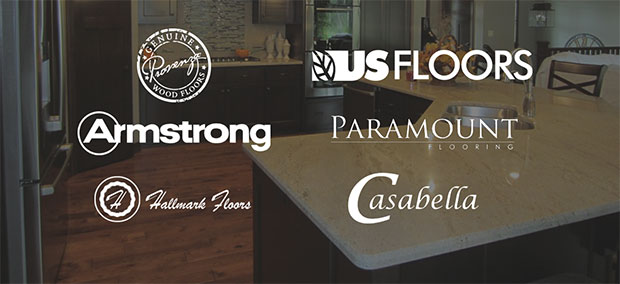 Finally, different brands can play a role in hardwood flooring selection. At H.J. Martin and Son, we pride ourselves on having the greatest selection of high end hardwood, recognizable and unique hardwood flooring in Northeast Wisconsin. Luxury brands like Provenza, Summitt Forest Products and US Floors offer an exclusive level of extravagance. Recognizable hardwood brands like Hallmark wood flooring, Casabella, Paramount, L.W. Mountain, and Armstrong flooring, still offer an unprecedented level of quality, but with different investment considerations.
Wood has a life of its own. When you choose the perfect hardwood flooring for your needs and style, know that it may beautifully change overtime just as you and your home will. For now, don't let the options overwhelm you. Connect with H.J. Martin and Son's experienced design team to schedule a free design consultation.
Share on Facebook Share on Twitter Share on Pinterest Share on Google Plus
Related Articles
Still Not Enough?
Get answers from the experts. Talk to one of our designers!