3 Steps for Finding New Carpet for Any Room

With thousands of styles and colors to choose from, selecting the right carpet for your home can be an exciting experience. Let the H.J. Martin and Son professional design team guide you to your perfect carpet. Here are some important considerations to get you started in the right direction:
1. Which Fiber is Right for Me?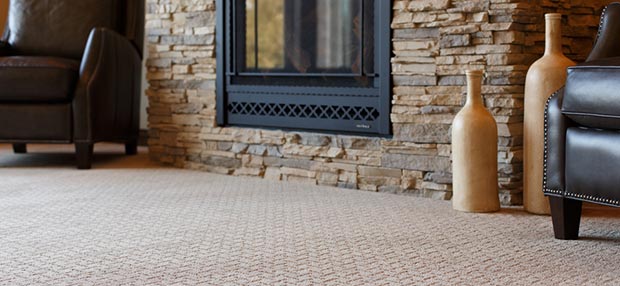 Carpet is made of different types of fibers that significantly impact how your carpet will perform relative to texture retention, how cleanable it is, how soft it feels and how long it will look great in your home. Nylon, Smartstrand Triexta, polyester and wool are among the most popular fiber options. Healthy home fibers such as Smartstrand and wool are popular as they have very low VOC levels and produce minimal off gassing keeping your home's indoor air quality at its cleanest. Fiber quality will affect the price of the carpet as well, so understand that you will pay more to get the same look in a carpet with a more resilient and cleanable fiber content. Our sales associates can help you select the proper vacuum for your new carpet, to ensure that it has a long, beautiful life.
2. What Carpet Construction Should I Choose for My Room?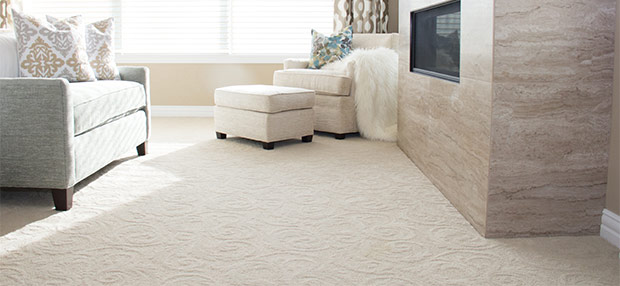 Carpet construction is equally as important as fiber type when making your selection. Plush pile carpet, shaggy frisse, 100% loop berbers and unique cut and loop patterns are among the most popular carpet styles, used anywhere cozy softness, sound deadening and anti-slip surfaces are desired. Varying lengths within all of these exist as well as a large price range depending on how much and what kind of fiber is used to create them. Determining which one is right for your home depends on the look you prefer along with the traffic and room application. Loop and partial cut and loop carpet styles will be the most resilient in high traffic areas such as stairs and hallways although they will lack the softness of plush carpet and frisse styles, often preferred in bedrooms and family rooms.
3. Which Carpet Brands Should I Consider?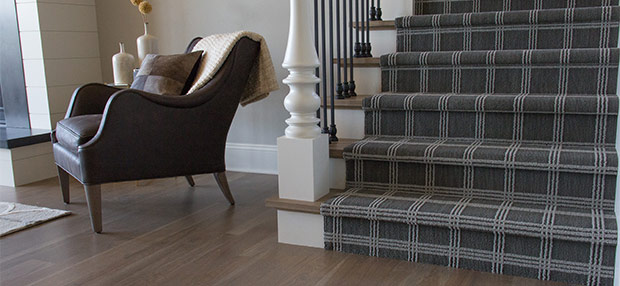 There are many well-known carpet brands that offer a variety in selection and price. Shaw, Mohawk and Beaulieu are highly recognized carpet brands. However, there are many unique, luxury carpet brands exclusive to H.J. Martin and Son. High-end carpet like Stanton, Gulistan, Karastan, Godfrey Hirst, Rosecore and Masland offer high quality at a slightly higher price point. Always ask for carpet samples of each brand, style and color you're considering. H.J. Martin and Son will provide samples that you can examine in your home's natural lighting before you buy.
To see more of the flooring materials offered at H.J. Martin and Son, visit our Flooring and Tile page.
Share on Facebook Share on Twitter Share on Pinterest Share on Google Plus
Related Articles
Still Not Enough?
Get answers from the experts. Talk to one of our designers!