Estimating
We believe in our established and proven estimation practices that we have been perfecting since 1931.
All of our commercial divisions involved on your project will estimate the job together, allowing us to offer cost savings in the following ways:
Contact: Instead of coordinating with multiple subcontractors for schedulnig and other matters, we can coordinate amongst our divisions and offer you one point of contact.
Package Discounts: If we are awarded all trades, we will self-perform the project and have greater capacity to offer a package discount.
Multiple Departments: We will act as one team and solve all project challenges as a group rather than placing blame on other subcontractors.
Value Engineering: We will point out cost savings for your project based on plans and specs. If a product is substandard and will not last, we will offer alternate options.
Planning
To us, planning for a job is just as important as the installation. We make sure every detail is covered so we can anticipate needs of the upcoming project.
Once a project is awarded, H.J. Martin and Son will act in your best interest on all planning aspects of the job including:
Shop Drawings: Our estimating team will provide shop drawings with specific product installation details down to the material, size, orientation and more.
Material Lead Times: We track our material lead times and coordinate with the general contractor or end user to ensure we stay on schedule.
Job Materials: We coordinate with our logistics, fleet and tool management teams before the job starts, allowing the materials to be delivered on time and staged for your installation schedule.
Pre-Fabrication: H.J. Martin and Son can provide opportunities for pre-fabrication to help improve job site efficiency and cut down on time and cost on the project.
Installation
H.J. Martin and Son believes in self-performing all of our commercial work, which means every installer on our projects are employed by us rather than a subcontractor.
We can ensure the following on your project when it comes to installation:
Tradition: Our installers are not only working for you, but are working to uphold our company traditions and the retirees who aided in their training, creating generations of excellent installation practices.
Productivity: We are committed to making sure your job finishes on time, and we have the capacity to bring in more people when timelines start to shorten. Plus, many of our installers are cross-trained in multiple specialties, allowing them to effectively help other H.J. Martin and Son teams on your project.
Project Tracking: For complete transparency, our superintendents are continuously reporting on our progress and site conditions directly with general contractors and end users.
Training: Our team undergoes extensive installation and material training to guarantee a beautiful end product.
The more complicated the job, the better H.J. Martin and Son will perform because a challenge only makes our company better.
H.J. Martin and Son has finished our competitor's jobs in the past, but we have never had another company finish ours.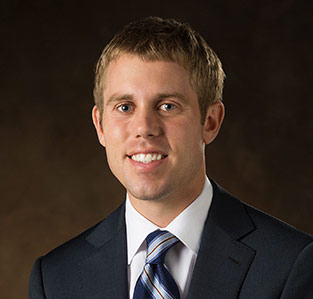 H.J. Martin and Son is focused on continuous improvement, to make sure you have the best experience possible. It's important for us to perfect even the smallest details throughout our process and make sure every person on our team provides the highest level of service.
Please contact me to help resolve any issues we may have caused or with anything you would like to share to help make us a better company.
David Martin, Fourth Generation

[email protected]

920-490-3104