Serving Retailers Across the U.S.
From planning to store opening, you can depend on our team
As one of the first companies in the United States to offer fixture installation, H.J. Martin and Son has a legacy of serving national brands to the highest standards through our division. We have worked hard to become licensed in all 50 states, and position crews nationwide allowing our experienced installers to always be ready to partner with your store team.
We have superintendents and installers positioned across the U.S. who have teams built around their areas and who are trained and ready to mobilize for projects when needed. H.J. Martin and Son has an average of 500 installers working in the field at any time.
H.J. Martin and Son self-performs all of our fixture work. We are not an expediter. This differentiates us because you will have people on your project that know your expectations and the H.J. Martin and Son level of commitment.
H.J. Martin and Son is based in the Midwest and we have the ability to work coast to coast, even in difficult installation locations, including seismic areas. Our self-performing installers based in these areas are already equipped with the tools and equipment they need to meet local requirements, giving us the advantage to meet our customers' needs in any situation.
We are focused on working with both new business and legacy contracting. Our teams and leaders are trusted by retailers, as they work to establish lasting relationships with store managers and general contractors.
Our project managers are assigned to customers, giving you access to the same individuals across multiple projects year after year. This gives us the ability to learn, develop, sustain and hopefully grow our service levels to our clients. We want to be the most trusted installation partner who can handle the most capacity and have the highest level of quality and communication when compared to our peers.
The focus on many national chains has changed from building new to remodeling their existing stores. H.J. Martin and Son has adapted our team to serve both areas by training our teams in soft skills through Dale Carnegie leadership courses and situational-based training programs, ensuring they can communicate well with store teams and easily work around customers during open-store remodels. H.J. Martin and Son has successfully completed numerous rollouts of new and remodeled store projects throughout our history, including jobs with up to 400 locations.
Fixture Installers You Can Count On
We take pride knowing our installers will do their best work on your project
The H.J. Martin and Son division does not sell or manufacture materials, but supplies top-of-the-line fixture installation. We strive to make sure your projects have the best individuals working for you.
Our goal is to have dedicated installation teams, allowing both the store managers and our people to build a standard of trust. Our national installers are cross-trained to install not just fixtures, but drywall, flooring and more, giving you cost savings on labor and a high level of installation expertise.
We focus heavily on preparation, communication and creating expectations with the end user so we can anticipate customer needs, run the job effectively and build off of best practices.
From counters to gondolas to pallet racking and more, we are dedicated to making your next remodel, rollout or new store opening stress-free.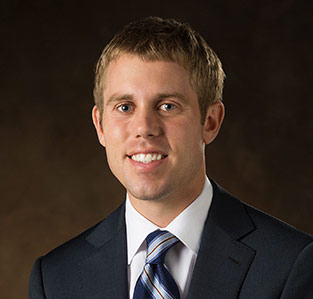 H.J. Martin and Son is focused on continuous improvement, to make sure you have the best experience possible. It's important for us to perfect even the smallest details throughout our process and make sure every person on our team provides the highest level of service.
Please contact me to help resolve any issues we may have caused or with anything you would like to share to help make us a better company.
David Martin, Fourth Generation

[email protected]

920-490-3104