Six Departments, One Team
Our divisions, Glass & Glazing, Walls & Ceilings, Flooring, Doors & Hardware, Millwork Installation, and Floorcare work seamlessly alongside one another, making H.J. Martin and Son a singular entity for all of your commercial installation needs.
Our installers are proud of their work. Hear it from their point of view.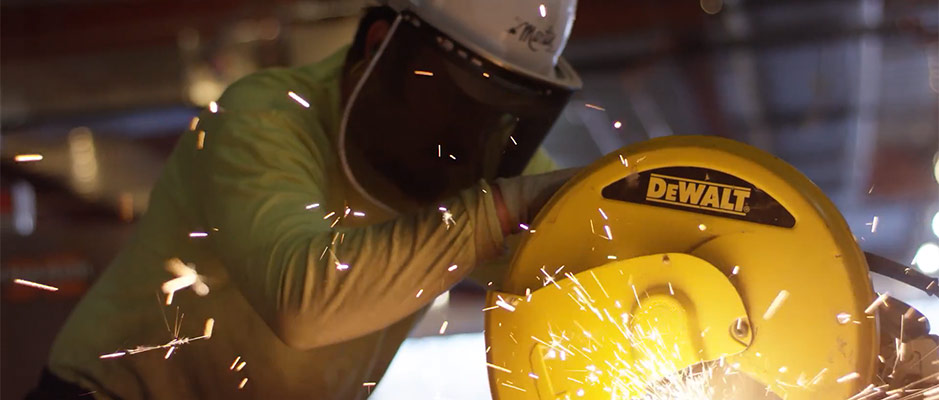 We deliver quality.

Over the years, our team has created a tradition of excellence, and our installers not only work for general contractors or end users, but for those who came before them in the field and for future generations they will educate.

We are specialized.

We have generations of installers who pass on techniques to new hires that cannot be replicated by other companies. Our goal is for our products to be installed with the mindset to make them last, and our installation team's talent will guarantee it.

We are certified.

Our team members regularly obtain new installation certifications so we can confidently walk onto a jobsite and perform to the highest standards. Our numerous association memberships ensure best practices are current.
Many Specialties, One Company
With the extensive commercial installation services H.J. Martin and Son provides, our installers can easily build relationships throughout the company and learn from one another. Along with learning different installation techniques from each division, our team members receive cross-training with varying materials, allowing them to move from one project to another.
Focused on Hiring
When hiring employees for our commercial installation team, we consider more than just their resume, but their personality. We look for those who are not just dedicated and driven, but individuals who can represent the company as professional and reliable.
H.J. Martin and Son works closely with local school systems including Northeast Wisconsin Technical College and programs like W.O.R.X to train and hire potential new employees.
We value education within our company. Each new hire works with one of our senior installers to learn our trades. With this practice, we can better ensure the expertise H.J. Martin and Son will bring to your project.
The Highest Standards
For us, it is all about who we hire, how they perform on the job and the lasting results of our installation. We hope to work with you on your next commercial installation project.