H.J. Martin and Son focuses on Environmental Sustainability

Posted on November 10, 2020 by H.J. Martin and Son
Protecting the environment goes hand in hand with creating a lasting business model in the world of construction. Without a healthy environment, desirable locations will be hard to come by, ordering supplies made of natural materials will become impossible, and clean water will not be accessible to the structures that are built. Plus, consumer demand for using environmentally friendly practices and materials is rising each day, and with good reason.
By instituting environmental sustainability practices from the office to the job site, construction companies like H.J. Martin and Son can ensure not only our planet's future but the future of our company.
As a global community, we are continuing to find more ways to do good by our planet. Corporations and the people who work for them are taking these ideas and are pushing forward. Here is how H.J. Martin and Son has started: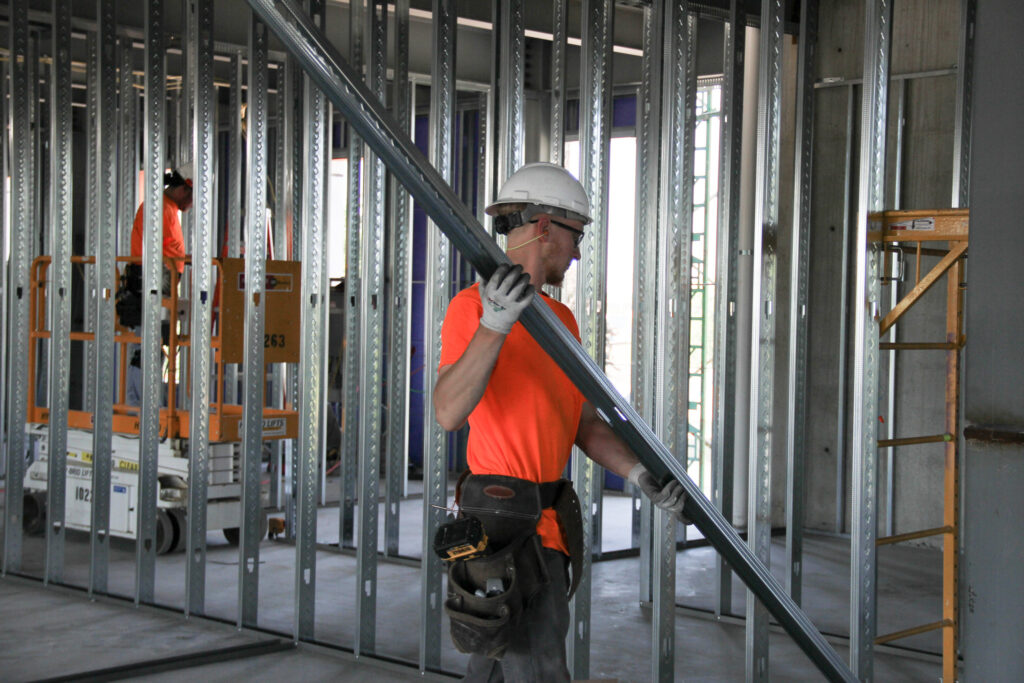 1. Eco-friendly installation products:
H.J. Martin and Son project managers are always encouraged to purchase and utilize eco-friendly products for use on job sites to limit the number of chemicals on-site to protect workers and the end-users. We also partner with environmentally friendly manufacturers, like Antron and Starnet, when feasible.
If jobs have excess materials, we promote and facilitate the recycling of existing materials, plus we separate out wood waste from normal job site trash.
In 2017, H.J. Martin and Son was honored by Starnet with the Gold Standard Environmental Achievement Award, which recognizes companies for taking steps to bring greater knowledge and awareness to create a healthier planet and for providing contributions to environmental stewardship. H.J. Martin and Son has also been awarded with the Starnet Bronze and Silver awards in years past.
2. Work on LEED projects:
We have long focused on working with general contractors that seek LEED (Leadership in Energy and Environmental Design) certification for projects. According to the U.S. Green Building Council, LEED is the most widely used green building rating system in the world, creating a framework for healthy, highly efficient, and cost-saving green buildings. LEED buildings have proven to attract business owners and tenants, due to overall cost savings and healthier occupants.
Currently, H.J. Martin and Son has a project coordinator on staff who is a certified LEED Green Associate, meaning they have the most current understanding of the most current green building practices and principles. Their knowledge helps us make better management decisions that contribute to our sustainability mission.
3. Carpet recycling: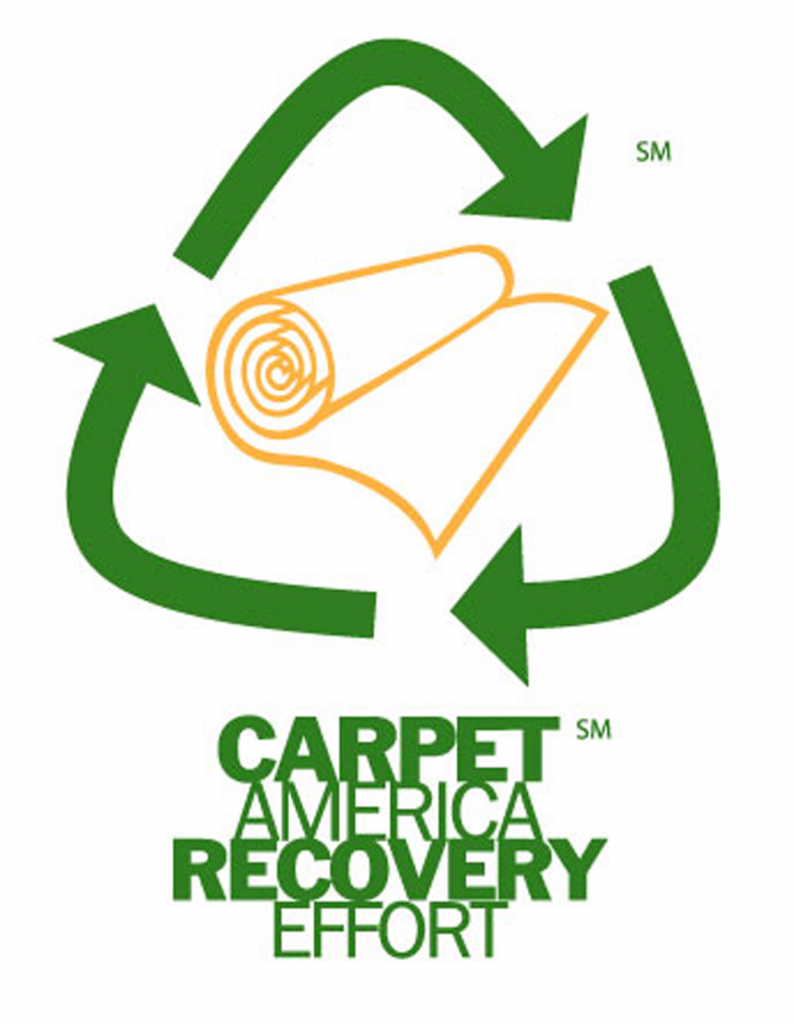 Since 2014, H.J. Martin and Son has partnered with Carpet America Recovery Effort (CARE) in conjunction with Starnet, to host a carpet and carpet pad recycling initiative. This allows all commercial and residential customers to know their carpet materials are disposed of responsibly. CARE's mission is to increase landfill diversion and recycling of post-consumer carpet. H.J. Martin and Son has been able to recycle hundreds of thousands of pounds of carpet and carpet pad since we joined the program.
This is a fantastic project, as carpet and carpet pad sent to landfills takes up a lot of space, shortening the life of landfills and increasing costs of waste management. H.J. Martin and Son also accepts carpet and pad from people within our community into the program.
4. Donate excess materials:
When projects have excess materials, H.J. Martin and Son will donate it to local organizations including Habitat for Humanity ReStore, which accepts building material donations. We keep the product on hand for a time, usually less than a year before donating, in case another job could use the same product.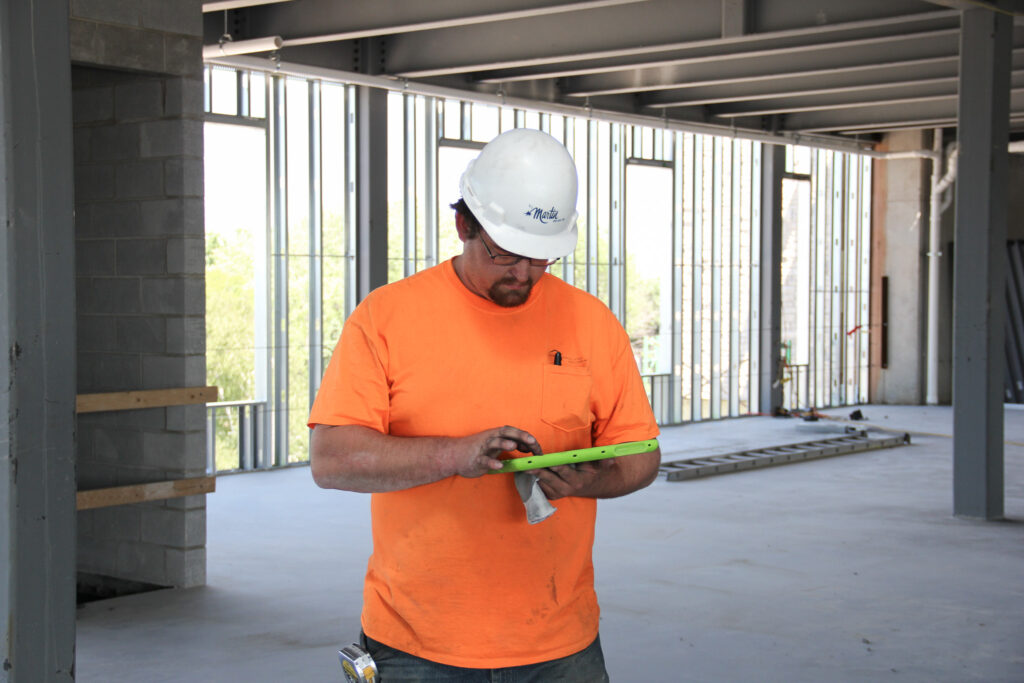 5. Office-to-job site sustainability practices:
All H.J. Martin and Son corporate buildings participate in the recycling of all paper and cardboard materials. Additionally, all cardboard is bundled and picked up to be properly reused.
Other initiatives we have included in our everyday culture includes the use of LED lighting and automatic light sensors in common areas and offices to reduce the use of electricity. During non-pandemic times, we also practice carpooling to work and job sites to save on fuel waste.
With the use of so many electronics, H.J. Martin and Son also makes sure to properly recycle out of date or broken computer monitors, hard drives, keyboards, printers, ink, cell phones, tablets, and many other items like this. Additionally, in recent years we have updated our server systems to be more energy-efficient.
Company-wide H.J. Martin and Son has implemented electronic time-cards, paperless payroll, digital job cards, and building plans, and many other virtual systems to cut down on overall paper waste.
These environmental practices are beneficial to not only our company but to our customers. Residential or commercial, you will know that H.J. Martin and Son will always take environmentally friendly practices to heart. We want you to rest easy with the knowledge your home or business has fewer chemicals, is impacting the planet in a positive way and the people who will work, visit or live in their buildings are in a healthy space.
H.J. Martin and Son is continuing to research other environmentally healthy practices from everything including using eco-friendly utensils in our lunchrooms to providing our crews with hybrid vehicles. We are excited to see more positive changes throughout our company. To learn more about H.J. Martin and Son, visit our website at www.hjmartin.com or call us at 920-494-3461.
Tags: carpet recycling, environmental sustainability, EPA, Habitat for Humanity, HJ Martin and Son, ReStore, Starnet, Starnet Environmental Stewardship Award, sustainability, sustainability in flooring