Drywall crews utilize Digital Planning Technology

Posted on November 16, 2020 by H.J. Martin and Son
H.J. Martin and Son Walls & Ceilings crews have begun utilizing a digital planning and layout system to better ensure drywall installation is done precisely and efficiently. This is a newer drywall layout technology made for use on large job sites. H.J. Martin and Son has used the program on jobs like United Healthcare and Prevea Hospital in Green Bay.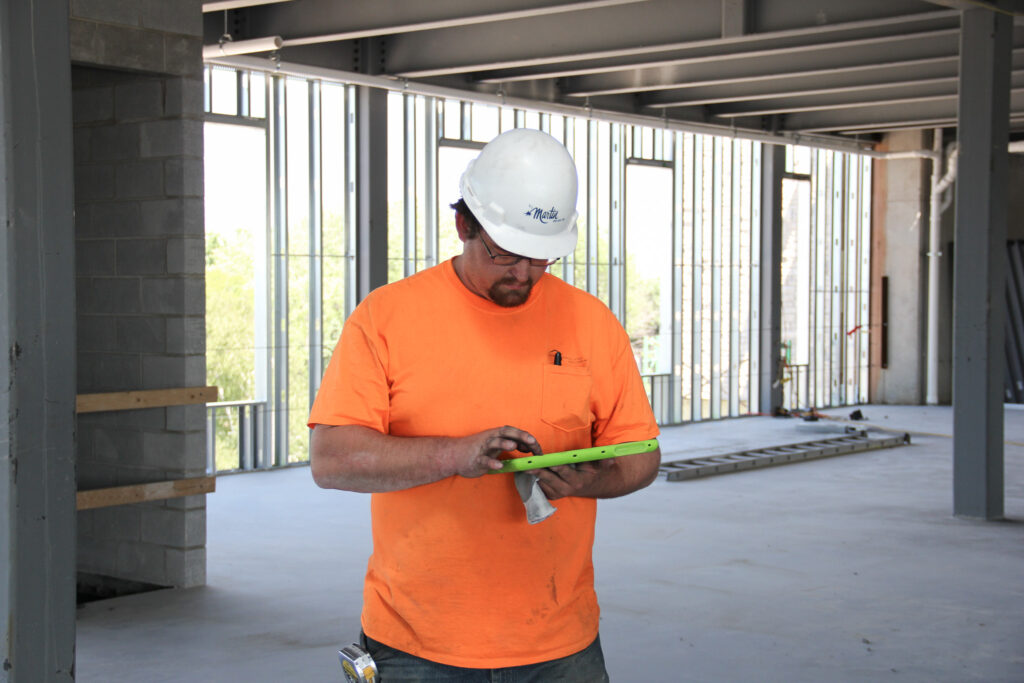 The systems communicate over Wi-Fi with a tablet to read architectural files. When laying out where walls will be located and built, crew members use a tablet to locate a point on the floor, and two lasers create an "X" within a few seconds. This allows the crew to accurately mark where the drywall track should be installed. Shapes, arcs, and other complicated layouts are easy to define with no manual calculations required.
With the help of technology like this digital planning system, days of creating and calculating layouts have now been broken down into hours. In addition to drywall layout, the system can be utilized by MEP contractors and is capable of assisting in the set up of warehouse racking, office, and cubical layouts.
For more information about the H.J. Martin and Son Walls & Ceilings division and services including exterior metal framing, operable partitions, acoustical ceilings, and more, visit our page here.
Tags: drywall installation, H.J. Martin and Son, Walls and Ceilings