Why H.J. Martin and Son partners with Antron Brand Carpet Fiber

Posted on December 22, 2016 by H.J. Martin and Son
H.J. Martin and Son likes to go to the next level when it comes to utilizing sustainable and attractive materials in our projects, which is why Antron Brand Carpet Fiber is one of our many trusted partners.
When walking into a business, hospital or school, there is an expectation of upkeep, cleanliness and style from visitors. The look and feel of public spaces like these will help visitors determine if they want to purchase goods, choose a doctor or enroll their children.
The design of these places must reflect a feeling of comfort to the people who walk in the door, which can be provided through something as simple as the carpeting.  
Antron fiber (www.antron.net) is a high-performance ingredient that makes the carpet, and your business, look better for a longer period of time.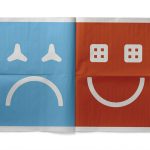 Carpet fibers at their most basic, are the threads that make up carpeting. Antron fiber is the luxury suite of carpet fiber, as it provides many benefits to those who use it in their businesses and large-scale projects.
Antron fiber has been proven to make your carpet look newer, longer, providing you with quantifiable time and money savings. Carpeting with Antron fiber keeps the look fresh and new, even in high-traffic areas prone to spills and stains.
To create a high-quality carpet fiber, Antron gets down to the most finite details. For example, Antron fiber is made with tighter molecular structure at its base, helping carpeting keep its shape, which ultimately resists crushing and matting.
Additionally, Antron fibers are made into a hollow filament shape, rather than a more generic trilobal shape. The filament shape is key, as it better hides and releases soil collected, in comparison to the trilobal.
Antron fibers are also made exclusively with DuraTech, a soil resistance and release treatment.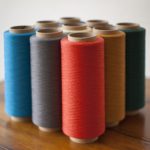 The time and research put into the creation of the Antron fiber product has resulted in carpeting that can handle over one million foot traffics and not lose its original structure, style and color.
Antron believes in creating a product that has a reduced effect on human health and the environment, and therefore all Antron fibers are certified as an Environmentally Preferable Product by SCS Global Services.
Sustainability in Antron fiber has been quantified, as it is proven to last 75 percent longer than other carpeting on the market, lessening the need to replace and use more resources. Additionally, Antron fibers can achieve up to 38 percent lower energy consumption and up to 42 percent lower greenhouse gas emissions than competing carpets.
At the heart of Antron is a passion for a high-quality product, backed by science. Customers will quickly learn this is why H.J. Martin and Son is proud to host products with Antron fiber in our showrooms.
For a more visual experience, view this video about the Antron Carpet Fiber Difference.
Tags: Antron Brand, Carpet, Carpet Fiber, commercial flooring, customer service, Green Bay, HJ Martin and Son, Trends