Waterproof & Water-Resistant Flooring: Which is Best for You?

Posted on September 15, 2020 by H.J. Martin and Son
Based on the growing demand for waterproof and water-resistant flooring, retailers across the country are dedicating more showroom floor space to luxury vinyl and laminate flooring.
Luxury vinyl and laminate technologies have been evolving over the years and both are finding a foothold with customers, especially when looking for a different look, feel and budget for waterproof and water-resistant flooring outside of tile.
As a result, the popularity of the two flooring types have skyrocketed and the cost for either can fit into any home budget. At H.J. Martin and Son, we have upwards of 20 different lines of waterproof and water-resistant flooring options to choose from!
Luxury Vinyl: Waterproof Flooring
Luxury vinyl is becoming known as one of the more durable products on the market with some touting the added bonus of being waterproof.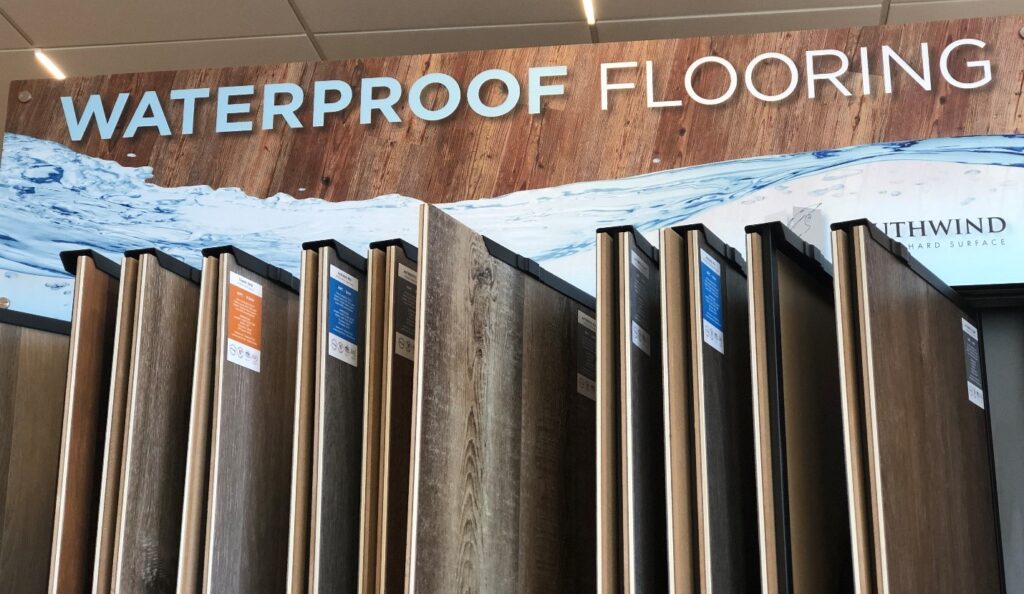 Luxury vinyl flooring's visual appeal allows users to enjoy the beauty of a realistic wood plank or tile look in any room of the house – even rooms that are notorious for getting wet, like mudrooms, kitchens, basements, and bathrooms. While most laminates are engineered to be water-resistant, luxury vinyl is marketed as being truly waterproof.
Typically, consumers will revert to tile for the most reliable waterproof and durable option, but at a much higher cost. While tile works well for some families, waterproof luxury vinyl options are becoming a favorite for homes with a lot of activity.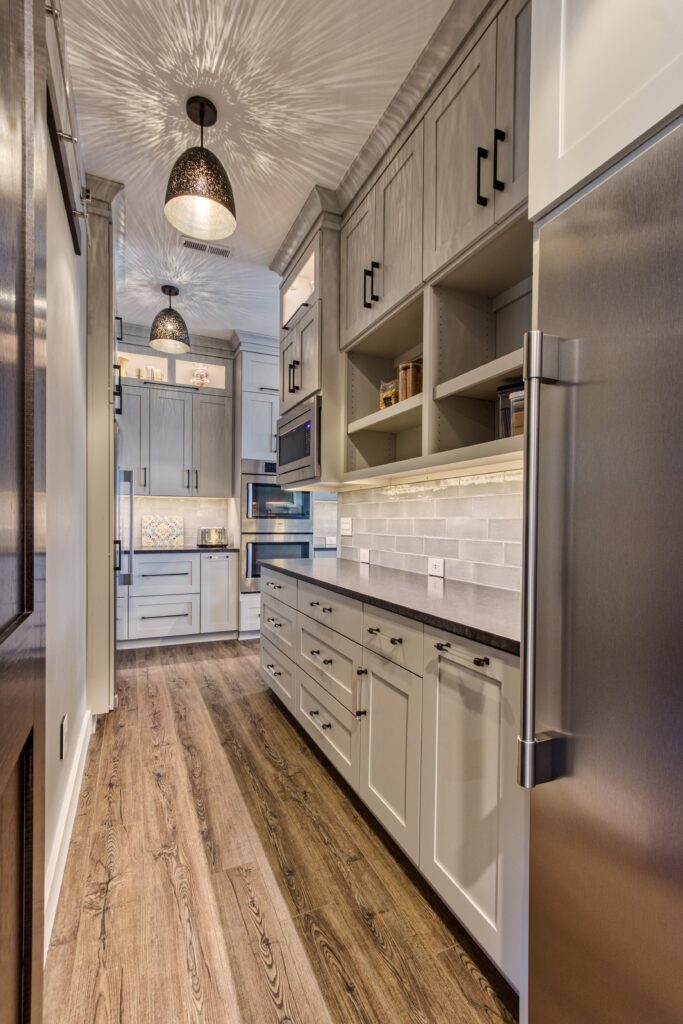 Laminate: Water-Resistant Flooring
Laminate has also come a long way recently to offer more exciting styles and water-resistant capabilities.
For the past few years, laminate has been in reactive mode, innovating to compete with luxury vinyl. Now, it is finding where it fits among the flooring categories by offering low-cost, enhanced visuals, resistance to scratching and denting, and even improving its environmental profile. The addition of "water-resistance" to laminate has helped find its niche and has become a popular material to use in bedrooms, dining rooms and family rooms.
While not a true waterproof option, many brands are innovating for water-resistance, meaning that there is a period of time that water cannot penetrate the material. It's important to remember that most laminate products only have a small window of time that allows for standing water until it is not warrantied.
We have yet to see a complete waterproof laminate product. Part of what makes it so challenging is that laminate's core is made of fiberboard- a wood byproduct – which can be particularly susceptible to moisture penetration. To meet customer demand for a waterproof laminate, Mohawk recently released a new fully warrantied waterproof laminate product. To accomplish this, the sides of RevWood Plus by Mohawk are coated with Hydro Seal which repels water to resist against swelling from moisture. It also incorporates a glue-less locking system that traps water on the surface and prevents it from penetrating through to the subfloor
At H.J. Martin and Son, we strive to learn as much about our customer's needs before we would recommend either laminate or luxury vinyl. Fully understanding what will best suit our customer's living space helps us provide anyone with sound advice, especially when it comes to waterproof and water-resistant flooring.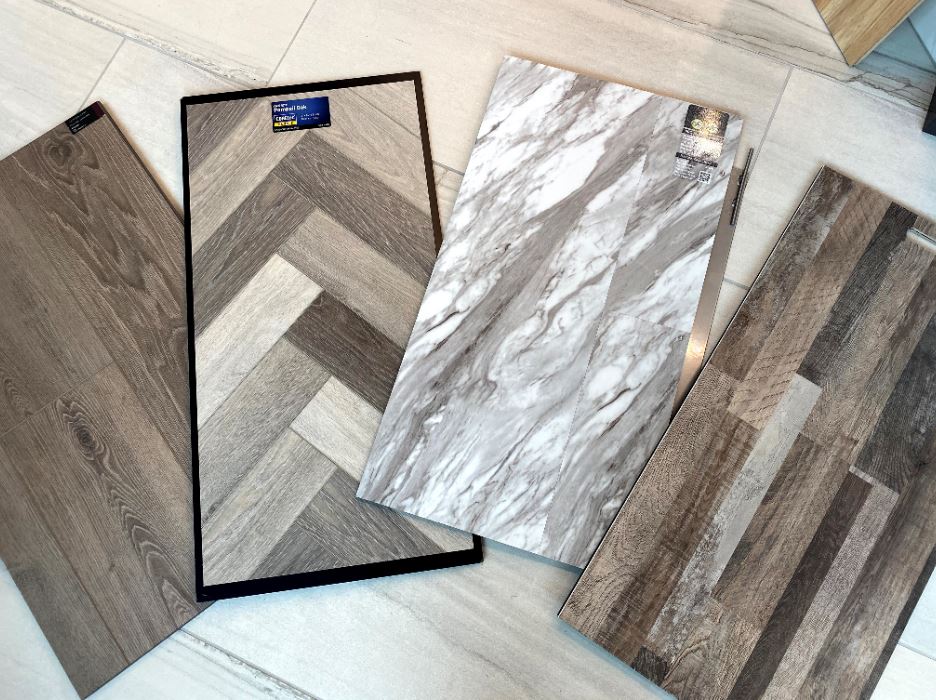 For more information about luxury vinyl or laminate, call our showrooms in Green Bay at 920-494-3461 or Neenah at 920-886-6668 to set up an appointment to meet with a designer. For more immediate inspiration, visit our gallery for photos of our laminate flooring products and our luxury vinyl tile and plank products.
Tags: Flooring, H.J. Martin and Son, laminate, Luxury Vinyl Tile & Plank, Water Resistant, Waterproof