Liebergen joins flooring division

Posted on September 18, 2020 by H.J. Martin and Son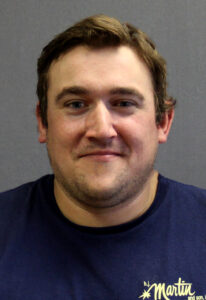 Green Bay, Wis. – Mason Liebergen has recently begun a new role at H.J. Martin and Son.
Liebergen is joining the expanding Residential Flooring division after previously working as a residential flooring installer with H.J. Martin and Son for four years. The duties of his new position include measuring and estimating for apartments and new construction homes. Liebergen's experience and drive were a great fit to fill the growing needs of estimating and measuring in H.J. Martin and Son's flooring divisions.
Liebergen attended UW-Milwaukee for two years and graduated from Green Bay Southwest High School in 2007.
Tags: Green Bay Southwest High School, H.J. Martin and Son, Mason Liebergen