PRESS RELEASE: HJ Martin and Son earns two AGC 2014 Build Wisconsin Awards

Posted on September 15, 2014 by H.J. Martin and Son
Company honored for eighth straight year, now has received 17 total AGC awards
Green Bay, Wis. – The Associated General Contractors (AGC) of Wisconsin has awarded HJ Martin and Son two 2014 Build Wisconsin Awards.  The awards were for the following categories and projects:
Specialty Contractor-Exterior Finishes – Cabela's "World's Foremost Outfitter" in Green Bay, Wis.
Specialty Contractor-Interior Finishes – Cabela's "World's Foremost Outfitter" in Green Bay, Wis.
This marks the eighth consecutive year HJ Martin and Son has been honored with an AGC award.  The company has received 17 total AGC awards since their inception in 2003.
HJ Martin, which has been a valued partner of Cabela's since 2005, brought its full range of services to this highly visible project, utilizing all of its commercial divisions to work collaboratively: Walls & Ceilings, Glass & Glazing, Doors & Hardware, Commercial Flooring, Millwork Installation and Retail Fixtures.
"We are thankful that the Associated General Contractors of Wisconsin has chosen to recognize the work of HJ Martin and our dedicated employees on this destination retail venue right in our hometown," says CEO Edward Martin.  "We take particular pride in this project because all of our commercial divisions participated in it, working seamlessly to help complete it in time for the arrival of football-related tourists.
"We are pleased to know that our quality craftsmanship will live on, both through these two awards and the visitors coming to our community to visit Cabela's."
The pair of awards will be presented to members of the HJ Martin and Son team at the AGC Build Wisconsin Awards dinner, being held Oct. 9, 2014, at the Osthoff Resort in Elkhart Lake, Wis.
In July 2013, Cabela's brought its next-generation store format to the Titletown district being developed by the Green Bay Packers.  The interior was designed to surround customers in the outdoor experience, while the exterior reflected Cabela's well-known look with log construction, stonework, wood siding and a large glass storefront. The 100,000-square-foot store featured a mountain lion, hundreds of museum-quality wildlife displays, a Gun Library and a Wisconsin Sportsman's Hall of Fame, showcasing trophy animal mounts.  Headquartered in Sidney, Neb., Cabela's is the world's largest direct marketer of hunting, fishing, camping and related outdoor merchandise.
The exterior of Cabela's required participation of multiple HJ Martin divisions, including Walls & Ceilings, Glass & Glazing, and Doors & Hardware.  The Walls & Ceilings team safely framed more than 4,000 linear feet of exterior wall and hung in excess of 50,000 square feet of exterior gypsum board to create the building's envelope.  A daunting aspect of the work for Walls & Ceilings was the installation of roughly 671 light gauge metal trusses in a unique design layout.  HJ Martin personnel worked closely with the general contractor, Kraus-Anderson, to build a schedule of times to "fly" all of the trusses overhead and enclose the building.
The Glass & Glazing division successfully installed more than 10,000 square feet of glass at Cabela's, including the challenge of 28 skylights which required a hazard awareness plan.  All exterior doors and hardware also were handled by HJ Martin.
The interior of Cabela's involved the participation of the HJ Martin Walls & Ceilings, Glass & Glazing, Commercial Flooring, Millwork Installation and Retail Fixtures divisions.  Walls & Ceilings framed more than 7,600 linear feet of wall and hung in excess of 110,000 square feet of interior drywall.  It also put in place more than 12,000 square feet of acoustical ceiling.  Glass & Glazing handled all interior glass.
Commercial Flooring installed a variety of floor coverings, each chosen to demonstrate the unique Cabela's style and to integrate into the various sections of the store.  Floor coverings included 5,200 square yards of carpet tile within the retail area; 4,300 square feet of ceramic tile in the food-service area; 2,700 square feet of hardwood flooring in the Gun Library and Mounts areas; and 2,800 square feet of vinyl base.  The Millwork Installation team installed all cabinets and casework within the store – 378 pieces in total – highlighted by the distinctive Gun Room.  All of the store's fixtures were installed by HJ Martin.
Joining Kraus-Anderson on the project was Holland Basham Architects of Omaha, Neb., and Performa, Inc., of Green Bay, Wis.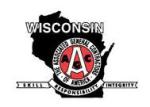 The Associated General Contractors of Wisconsin is the leading professional trade association for the commercial construction industry in the state of Wisconsin.  This chapter of AGC of America represents more than 230 members that include: large and small general and specialty contractors; union- and open-shop contractors; members working in a variety of markets; and industry-related service providers and suppliers.  AGC of Wisconsin serves its members by focusing on issues impacting the future of the construction industry within the state.
AGC selects winners of the Build Wisconsin Awards based on unusual design and craftsmanship; innovation in construction techniques or materials; use of sustainable practices; meeting difficult challenges; and client satisfaction/service.
Tags: AGC Build Wisconsin Awards, Associated General Contractors of Wisconsin, Cabela's, commercial flooring, David Martin, Doors & Hardware, Edward Martin, Glass & Glazing, Green Bay Packers, H.J. Martin and Son, Holland Basham Architects, Kraus-Anderson, Millwork Installation, Osthoff Resort, Performa, Retail Fixtures, skylights, Tom Clover, Walls & Ceilings