Everything to Consider When Designing a Tiled Shower

Posted on July 10, 2020 by H.J. Martin and Son
Installing a new tiled shower is an exciting project for any homeowner. As experts in both tile and glass shower door installation and design, we have a few ideas to help make the process as fun and simple as possible.
Whether you have a vision for your beautiful new tiled shower or you need some additional help, H.J. Martin and Son has talented interior designers who can help you make your vision come to life. We also provide free flooring design consultations to help you get started.
With the help of our team, you can select from a wide variety of exclusive products we have displayed in our showrooms. For tiled showers, our most popular tiling size is the 12" X 24" tile, which is perfect for just about any area, big or small. Also, larger format tiling has become a growing trend. These tiles include 24" X 24", 24" X 48", and even larger.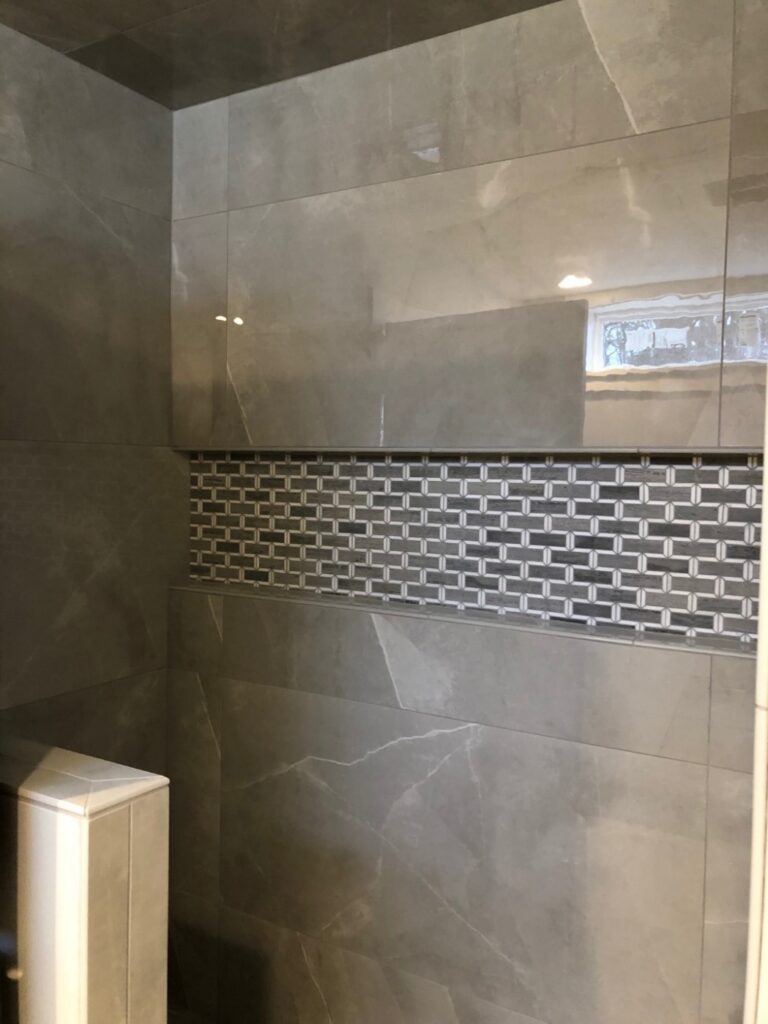 Not only will your new shower become a centerpiece in your bathroom, but it will also be functional, and durable. H.J. Martin and Son specializes in the Schluter and Wedi waterproofing systems, which are perfect for keeping your shower or tub surround from getting mold and mildew inside your walls. These systems also provide pre-formed shower benches, niches, pans, curbs, and ramps to make the installation process go quickly and smoothly and you get the features you want. The Schluter product line has over 4,000 items, including tile trims, uncoupling membranes, waterproof building panels, electric floor warming systems, and shower systems.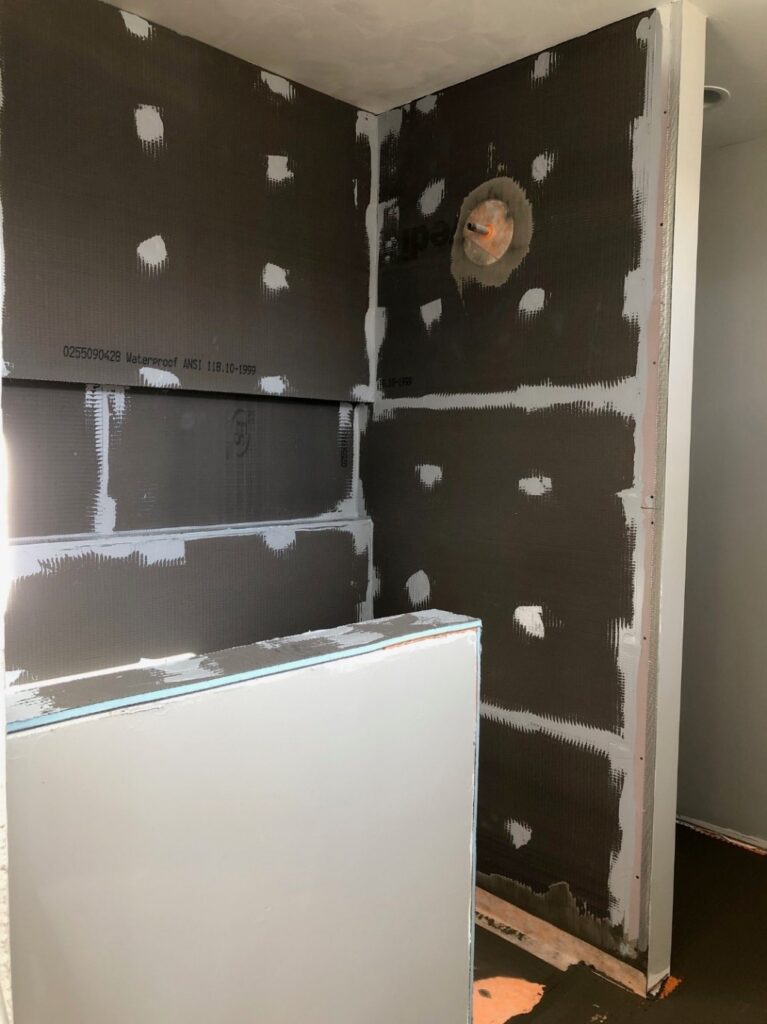 Our installers at H.J. Martin and Son are highly trained and exceed in their individual skills, including installing tiled showers and shower doors. We pair installers with projects that we know they will excel in to create a beautiful room in any home. You can learn more about our installer team on our website.
If you are worried about picking shower products that will match your current flooring, we will help you find a product that will look cohesive. A product that we have seen and used in many homes to match existing flooring is wood plank tile. The design and coloring of this tile will complement your existing floor while adding durability and beauty to any space.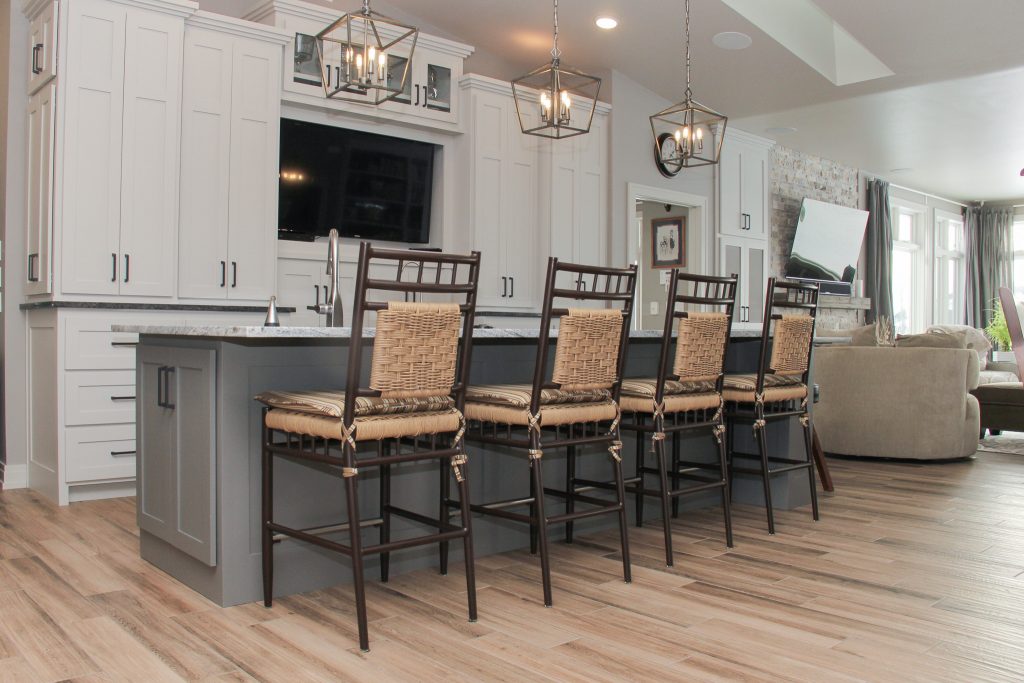 Some additional design ideas to consider for your shower include adding a beautiful glass shower door, or an eye-appealing accent strip, and don't forget to consider shelving and seating in your shower.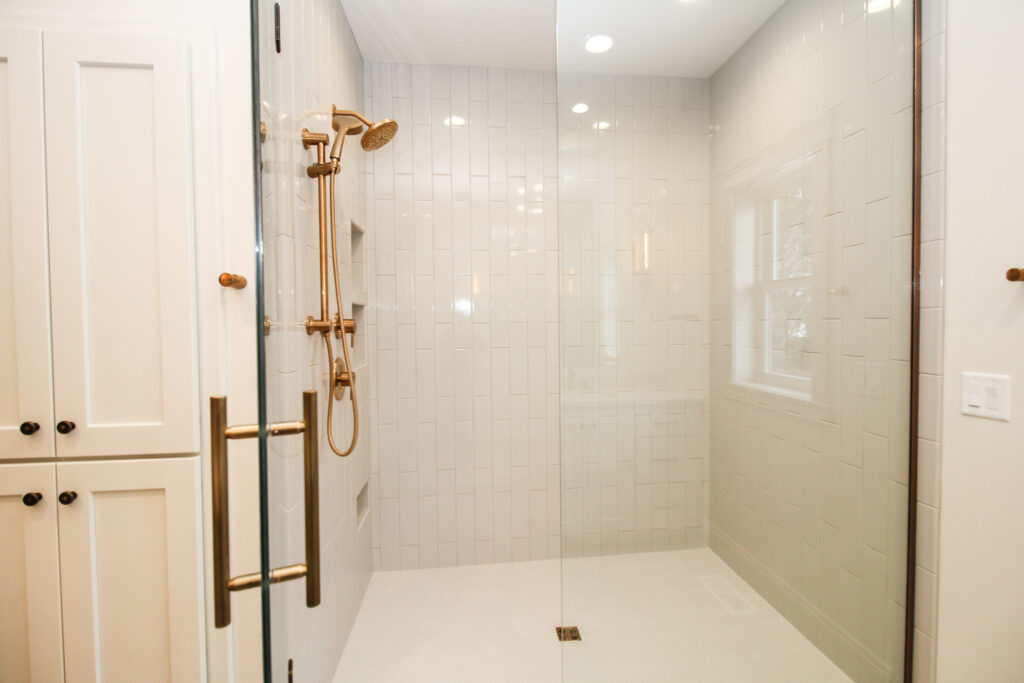 A great platform to use when finding inspiration for your new home project is the H.J. Martin and Son website. You can find a wide range of photos from previous installation jobs that show the creativity of our designers, the quality of the installer's work, and many of the products we have in our showrooms.
More of our favorite sites to search for inspiration include Pinterest, Houzz, and Instagram! Many ideas can be gained from any of these platforms, and can easily help assist you in getting your tiled shower project started.
To get started with your project please contact us via email or call/text the Green Bay office at 920-494-3461 or call Neenah at 920-886-6668.
Tags: Bathroom, bathroom design ideas, bathroom remodel, H.J. Martin & Son, tiled shower