Envisioning a Bathroom Remodel? Select a New Glass Shower Door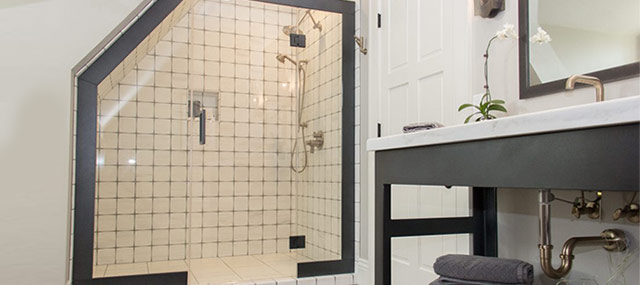 There is something to be said about the impact a stunning, sleek glass shower door can have on a bathroom. It will turn your shower into an oasis, your experience spa-like! Whether you're looking for something pre-fabricated or a custom glass shower door, our design team will bring your shower door visions to life and our installation team will make sure it's expertly installed, to look beautiful for years to come. Our hands-on approach to shower doors is why you'll be happy you chose to work with us. We're with you every step of the way.
Where to Start When Planning for Your New Shower Door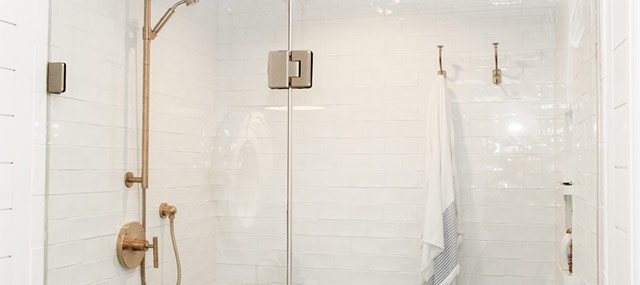 Planning for your new shower door should start at the very beginning of your project, whether you're building a new home or simply remodeling your bathroom. If you're building a new home, bring your plans along. Our designers are also happy to work directly with your builder! If you're remodeling or replacing an existing shower door, take a few rough measurements of the shower door opening. It's also a great idea to take some photos of your existing bathroom as well as bring some samples of your finishes if possible. The more information you come with, the better we can serve you!
Your Glass Shower Door Options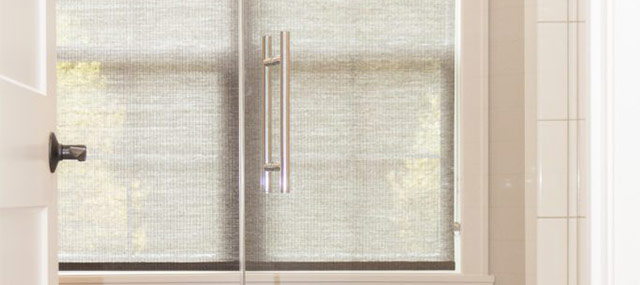 Our designers will use their expertise to help you choose from a variety of glass door options, including single door, door and panel, sliding door and endless custom possibilities. From clear heavy glass to patterned or tinted glass, we have a wide array of options to fit your unique preferences. With our endless selection of hardware at hand, your H.J. Martin and Son designer will help you choose the perfect finish and style to achieve the look you want. From chrome to oil rubbed bronze to a custom powder coat finish, we can find the right finish for you and your bathroom.
Glass Shower Door Installation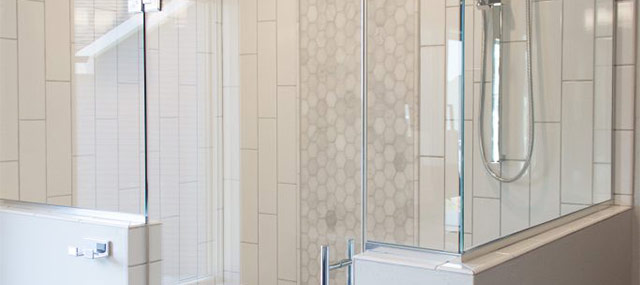 Your safety is of utmost importance to us here at H.J. Martin and Son. That's why we have an on-staff shower door specialist and an experienced, trained installation team to help make sure that every shower door we install is structurally sound. Shower door hinges and clamps vary in style and size, allowing our designers to customize accordingly. Whether you're looking for minimal hardware or hardware that makes a statement, in swing or out swing shower doors, we have the products and expertise to pull it all together.
Caring for and Extending the Life of Your Glass Shower Door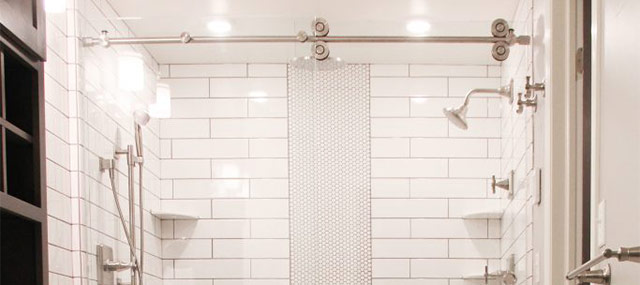 Keep your shower door sparkling with a few easy steps. Glass shower doors require a daily squeegee and a quick wipe down with a microfiber cloth after each use. We provide a squeegee with the purchase of your shower door to get you started! Many also choose one of our optional coatings that prevent wear and tear on your shower door. Each coating also includes a warranty.
Shower Door Specialist – At Your Service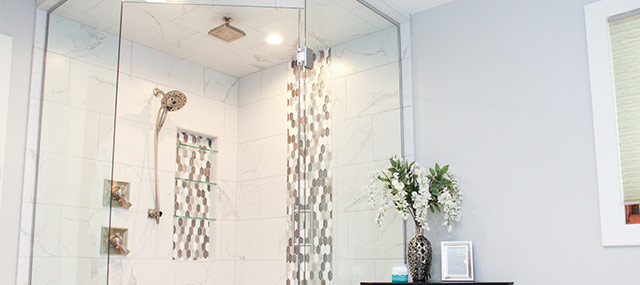 Along with one of the largest installation teams in Wisconsin, all of which are employees of H.J. Martin and Son, our Shower Door Specialist, Tag Gunnlaugsson has more than 10 years of experience in the glass and shower door industries. Tag is personally involved in all of our shower door installations. Tag's expertise in the mechanics of glass shower doors paired with our skilled designers makes for an unbeatable experience and end result.
Meet Tag and Designer, Amy:
Ready to Get Started? Our Designers are Here to Help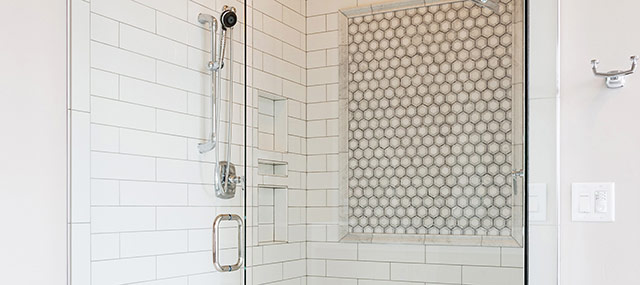 Now that you're feeling inspired, give us a call to set up a consultation with one of our designers. We're ready to hear your ideas and walk you through the exciting process of turning your shower into a relaxing escape.
Share on Facebook Share on Twitter Share on Pinterest Share on Google Plus Share on Houzz
Related Articles