2018 at H.J. Martin and Son
Posted on December 31, 2018 by H.J. Martin and Son
As 2018 comes to a close, we here at H.J. Martin and Son couldn't help but look back at the last 12 months! We truly have a lot of accomplishments to celebrate from the last year.
Without the dedication of our employees and the support of our customers, we would not be where we are today!
Thank you to our whole team – you make what we do special!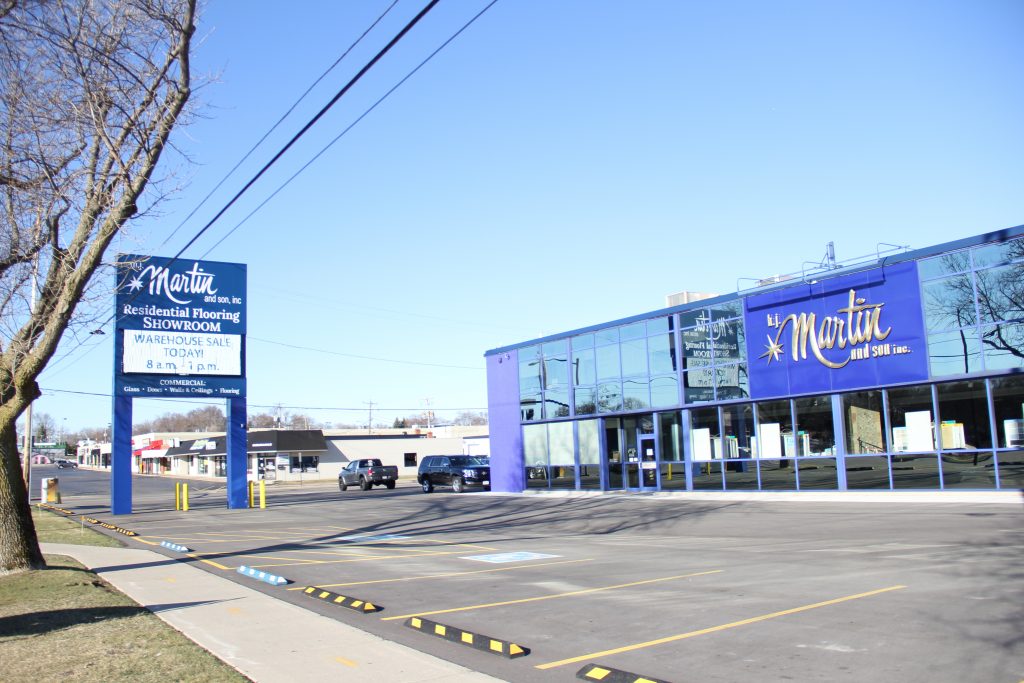 Community
Our community is one of the most important parts of the H.J. Martin and Son business model. We make it a point to support a number of different charities every year through monetary donations or through the work we do.
Our team is frequently requested to visit local schools and career fairs to teach classes about the work we do in the construction industry and the different career paths the industry provides. This year, our installers visited Northeast Wisconsin Technical College, West De Pere High School, Fond du Lac High School, Kimberly High School and a number of career fairs throughout the region. Our team was able to provide students with real applications to what we do, by having them install drywall, tile, ceilings and more in their classrooms. Additionally, we hosted a day with students from the Fox Valley Technical College's Interior Design Department at our Fox Valley location to teach them about all we do in the world of design and floor coverings.
During multiple visits to NWTC, foreman Bruce Litke worked with carpentry students to construct cottages for the no-kill animal shelter, Happily Every after Sanctuary, Inc. Litke taught students how to install drywall and flooring to build the cottages. The cottages are now being used in Marion, Wis. for volunteers to train animals and for families to spend time overnight with potential pets to learn about their behaviors. Along with Litke's time to teach, H.J. Martin and Son donated all of the flooring materials for the cottages.
One of the most exciting ways we give back to our community is through a Blood Drive hosted at our Green Bay showroom. Our employees do a lot of work to recruit individuals to donate, and we do a lot of prep to make sure we have space for the day of the drive. This year, the blood drive collected 43 total units of blood, surpassing our goal of 40!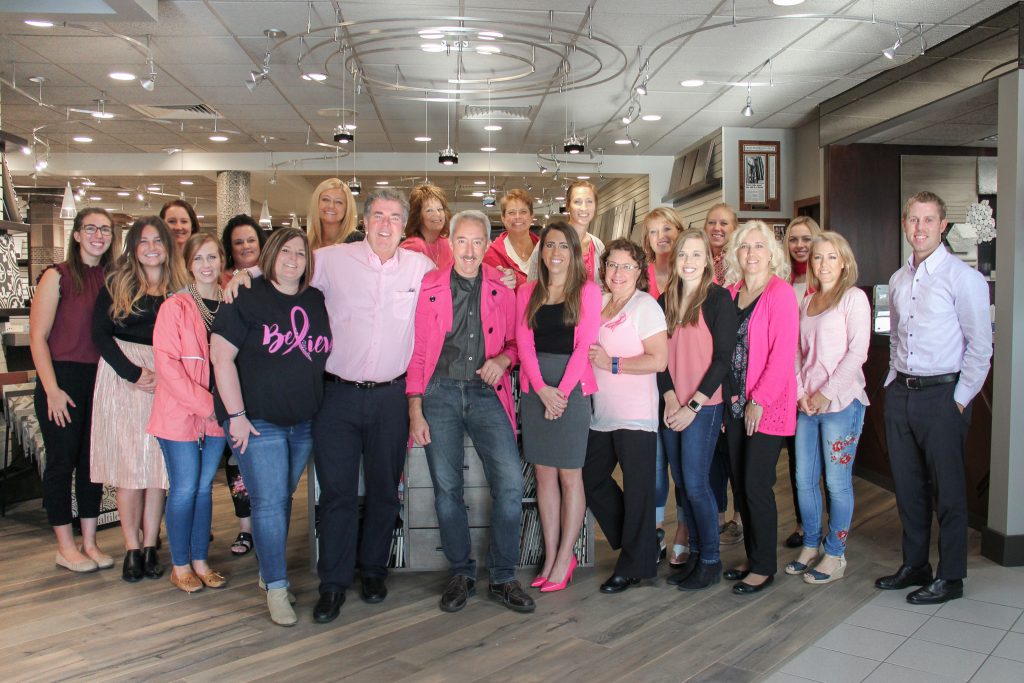 In 2018, H.J. Martin and Son employees participated in two different awareness days, Wear Red for Heart Disease awareness and Wear Pink for breast cancer awareness. Awareness is only one part of how we give back, and for the month of October (Breast Cancer Awareness Month) we had a few other little projects to help give back to the cause. We purchased some beautiful rugs that the proceeds were earmarked for breast cancer research, and we designed a bra that was put on display for purchase that would be donated to the Ribbon of Hope Foundation.
Throughout the year, H.J. Martin and Son sponsors a number of different fundraisers including the Boys and Girls Club of Greater Green Bay, St. Mary's Catholic Schools (Zephyrfest), the Juvenile Diabetes Research Foundation and many more.
Awards
Each year, H.J. Martin and Son applies for a number of different awards. This is one of the best ways we stay motivated as a company to keep improving and creating the best results for our customers. By applying for awards we can also see what others in the industry are doing, which helps us learn and grow.
In 2018 we were proud to receive a number of awards including the World Floor Covering Association's Gold Standard Award, which recognizes flooring retailers that create an outstanding consumer retail experience.
H.J. Martin and Son was also recognized by readers of The Daily Reporter, a Wisconsin-based construction newspaper, as an industry leader in five categories including, Best Carpenter, Best Commercial Cleaning/Restoration Company, Best Commercial Tile Company, Best Commercial Windows Company and Best Drywall Company in the state.
One of our Project Managers, Wyatt Tompkins, was also awarded as a "Rising Young Professional" by The Daily Reporter for his extensive work at the largest H.J. Martin and Son Walls & Ceilings project to date, the Marquette General Hospital in Marquette, Mich.
One of the most exciting awards we received was from the Disabled American Veterans of Wisconsin, for the 2018 Employer of the Year Award for our efforts in hiring military veterans.
In addition, H.J. Martin and Son was awarded Best of the Bay for the 11th year running and won  Best of the Valley for the first time in 2018. We were also recognized with the Starnet Design Award in the Education category for our work at the University of Wisconsin-Oshkosh Fletcher Hall.
These are just a few of our accomplishments from the last year, and more can be found at this link: http://bit.ly/HJawards
Culture
Throughout the year, we work hard to offer different opportunities to have a little fun with the people we work with. This year we hosted a Halloween Costume Contest, Summer Barbeque, Truck Driver Appreciation Day, Wellness/Fitness Challenges, Ice Cream Day, Bellin Run, Chili Cook-Off, Timber Rattler's outing and more.
We also had the wonderful opportunity to celebrate CEO and President, Edward Martin's 40th anniversary of working with the company. He has worked for his family and community in many different roles and has led H.J. Martin and Son into the 21st century with new services and advancements that make us stand out.
During 2018, H.J. Martin and Son has seen growth in many different areas, and we could not be any prouder of the work we have done. Cheers to 2019!
Happy New Year!
Tags: Flooring, Green Bay, H.J. Martin and Son, NWTC, Wisconsin