H.J. Martin honored for ongoing support of military veterans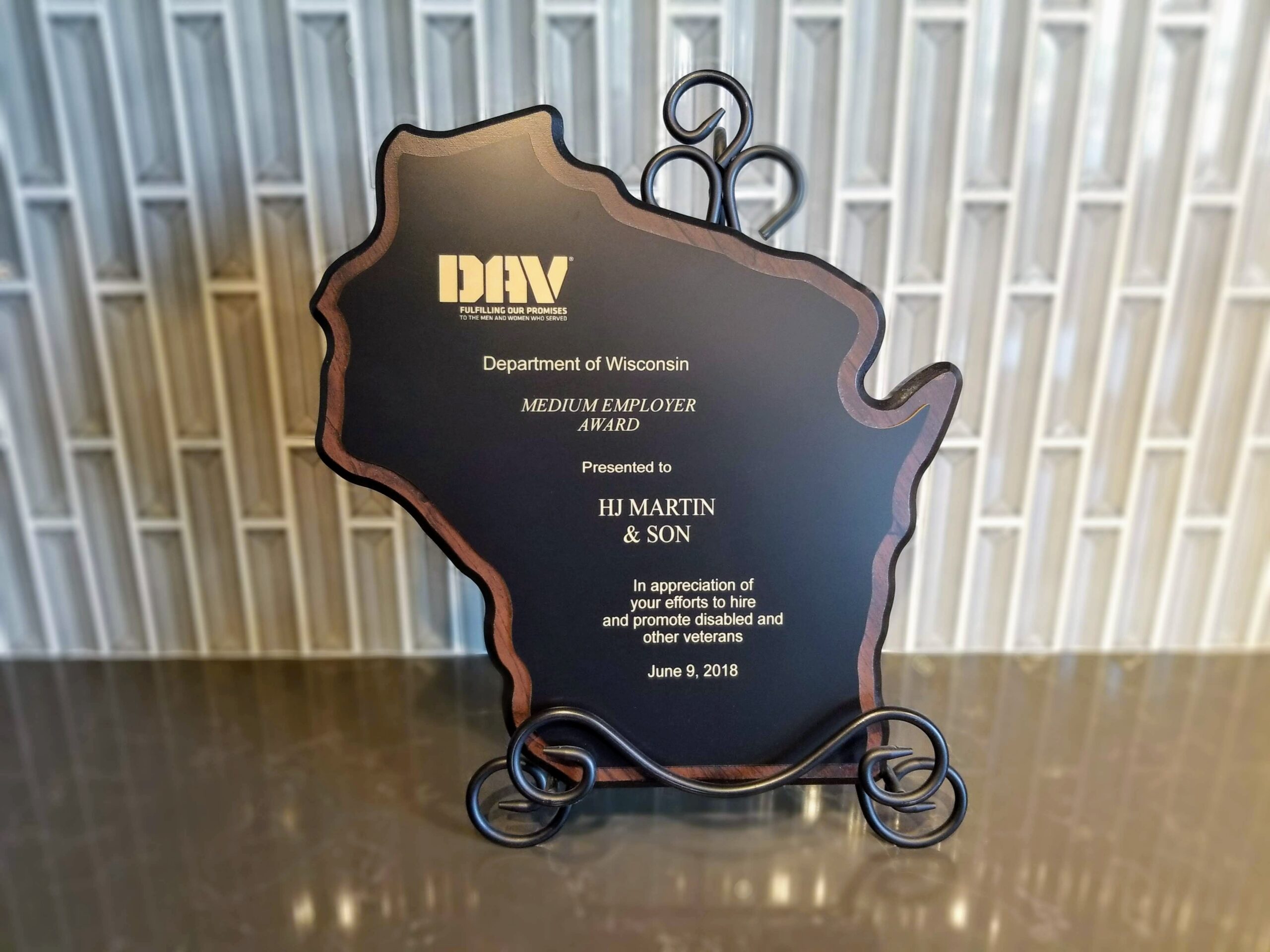 Posted on June 25, 2018 by H.J. Martin and Son
H.J. Martin and Son was honored earlier this month for its ongoing support of military veterans through employment opportunities and community programs.
Disabled American Veterans (DAV) Wisconsin presented H.J. Martin and Son with its 2018 Employer of the Year Award in the Medium Employer category June 8 at the joint opening session of the 90th Annual DAV State Convention. David Martin and other H.J. Martin and Son representatives attended the award ceremony at the Radisson Hotel & Conference Center in Green Bay to accept the award.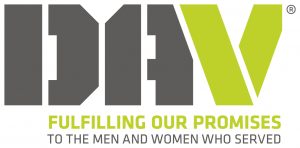 The company was saluted for its "outstanding accomplishments" in working with veterans, particularly with regard to hiring. The award winner is chosen on the basis of three factors: 1) a company's efforts to recruit and hire veterans; 2) a company's efforts to retain and develop veterans; and 3) a company's involvement in the community, with an emphasis on initiatives focused around veterans.
This is truly a great honor for H.J. Martin and Son. Not only is hiring and supporting veterans the right thing to do, but we have also found them to be exemplary employees. Their work ethic is second to none and they consistently are great representatives of the company. We thank DAV Wisconsin for recognizing H.J. Martin and Son.
In nominating H.J. Martin and Son for the DAV Wisconsin Employer of the Year Award, Local Veterans' Employment Representative (LVER) Derek Jablonicky of the Office of Veteran Employment Services in De Pere, Wis., cited the company's willingness to support veterans, who face serious barriers to employment. H.J. Martin and Son has worked closely with his office since at least 2013 to identify positions that will utilize the experience, professionalism and leadership skills of veterans, according to Jablonicky.
The result of the partnership between DAV Wisconsin and the company, says Jablonicky, is that nearly 60 veterans have been hired due to direct referrals. He also cited the fact that 11 percent of H.J. Martin and Son's workforce is comprised of veterans.
Several illustrations of the community involvement of H.J. Martin and Son in veterans-related projects also were mentioned by Jablonicky in nominating the company. He specifically cited its work with Building for the Bravest, a national program which builds custom-designed smart homes for catastrophically injured American service members, and with the "Jerry Home Project," a community effort to help a disabled Vietnam veteran build a replacement home for one that had its roof collapse and subsequently was destroyed by rain.
"It is with sincere conviction that I nominate H.J. Martin and Son for the (DAV) Employer of the Year Award," Jablonicky wrote in his nomination, continuing, "Their dedicated service of showing veteran preference, willingness to take care of the broader veteran population and the continued honor they show to their families and community (make) H.J. Martin and Son truly the Employer of the Year."
H.J. Martin and Son continues to seek veterans for employment. Available opportunities can be found at http://www.hjmartin.com/company/employment/.
Tags: Building for the Bravest, DAV Employer of the Year Award, DAV Wisconsin, Derek Jablonicky, Disabled American Veterans Wisconsin, H.J. Martin and Son, Jerry Home Project, military veteran employment, military veteran hiring