H.J. Martin among top specialty contractors 5 straight years

Posted on December 10, 2018 by H.J. Martin and Son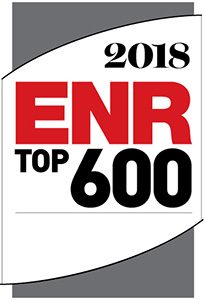 H.J. Martin and Son again has been recognized as one of the country's preeminent specialty contractors. The company landed on the distinguished ENR Top 600 Specialty Contractors list for the fifth consecutive year.
Ranked No. 169 in the 2018 ENR index, H.J. Martin and Son continued its upward climb, ascending five spots over its 2017 position and 47 total since 2016. The full 2018 rankings were published in the October 22 issue of Engineering News-Record.
The Glass & Glazing division of H.J. Martin and Son remains a national leader, ranking No. 20 among Glazing and Curtain Wall firms on the ENR list for a second straight year.
Within the state of Wisconsin, H.J. Martin and Son continues to be one of the top specialty contractors. The company was ranked fifth in the state, behind only Faith Technologies of Menasha (37), J.F. Ahern Co. of Fond du Lac (78), Azco Inc. of Appleton (94) and Grunau Co. of Oak Creek (166).
The ENR rankings were based on 2017 construction revenues in ($) millions from specialty contracting in a prime or subcontracting capacity.
Tags: Engineering News-Record, ENR Top 600 Specialty Contractors, National Retail Services, Wisconsin Specialty Contractor