Try Before You Buy: Augmented Reality Flooring Visualization

Posted on November 2, 2020 by H.J. Martin and Son
For most people, committing to new flooring is a big deal. With the vast variety of options combined with the permanence of the installation, choosing flooring for your home can be a difficult decision for consumers to make. At H.J. Martin and Son, our designers want to ensure that you feel confident in your investment, which is why we now offer digital flooring visualization to all customers to use.
What is Roomvo?
Roomvo allows users to see how a new floor will look in their home in seconds. As a result, decisions can be made more confidently and much more quickly – sometimes on the spot. You can try before you buy in a few easy steps!
Click here to visit our gallery
Select the Roomvo popup on the bottom right of your screen
Take or upload a photo of the room you want to install in
Start browsing brands and styles you're considering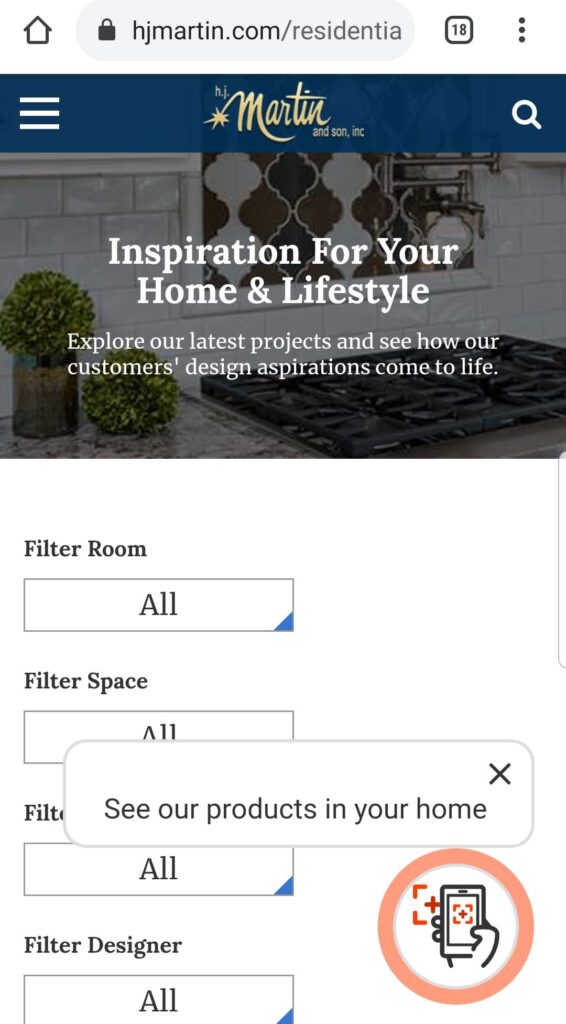 The design process and selecting your flooring:
Flooring visualization is a great last step to the design process, as it solidifies your initial gut feeling after going through a few other steps in the design process. Here is what we recommend:
Find inspiration: If you are simply looking for some initial ideas, be sure to check our gallery first. You can filter by space and flooring type. Or use Pinterest as a place to find some of the latest trends!
Consult with a designer: Tell your designer what you're looking for and show them the inspiration photos you researched. Talk to them about how you plan to use the space as well. We recommend bringing in a sample of your trim or cabinet door, if possible when picking out new flooring. Depending on the project, they can generate a 3D room or space drawing for you to look at.
Check out a few samples you're liking: We always encourage customers to take home samples and see how they will look in their own home. You can see then how the flooring will look with your paint, cabinets, and even how the light will change during the day. Keep in mind samples tend to be small, making it difficult to imagine what a whole room will look like with that floor in it.
Get on Roomvo: Before making your final decision, use it to filter through different flooring styles Tip: If the brand you are considering is not available on Roomvo, find one of similar style and color to get a visual.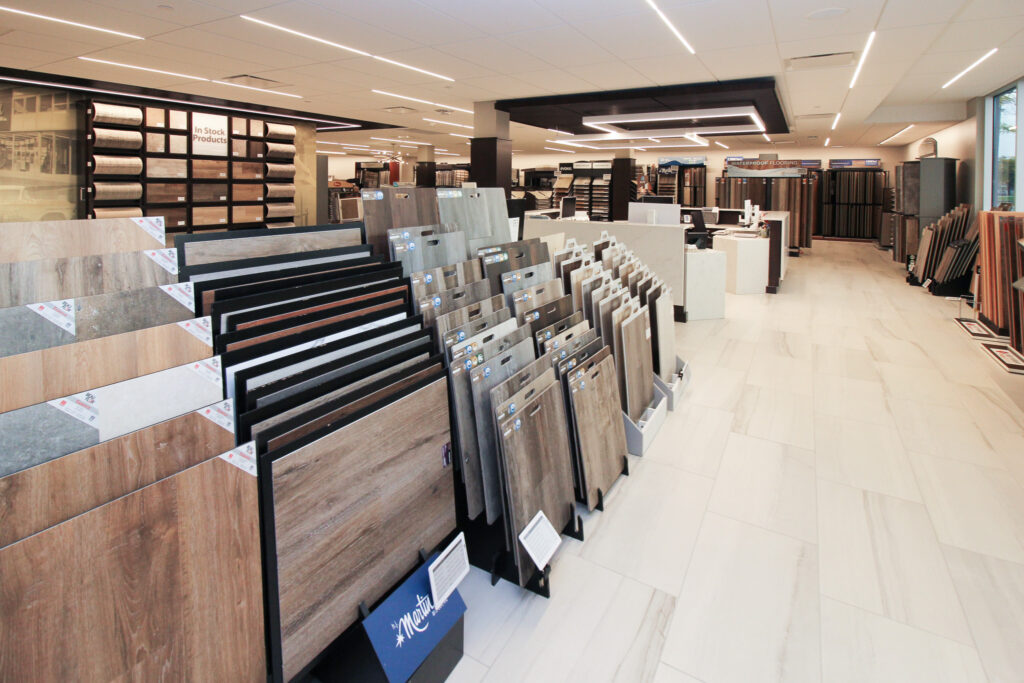 In an age where consumers migrate more and more toward researching online before going to a store, the Roomvo visualization program has opened a tremendous opportunity for the flooring industry. Retail has been undergoing an evolution as digital technologies are adopted to improve consumer's ability to interact with brands and products on their own terms. In the wake of the COVID-19 pandemic, the rate of this change is accelerating. The customer can use the tool in the comfort of their own home, by simply taking a picture of the space and have the flooring instantly change to one of our flooring products.
For more information about how H.J. Martin and Son can help you plan your home design or remodel from concept to finish, call our showrooms in Green Bay at 920-494-3461 or Neenah at 920-886-6668 to set up an appointment to meet with a designer. Or you can set up an appointment here! For more immediate inspiration, visit our gallery or Pinterest page.
Tags: augmented reality, Flooring, flooring remodel, Interior Design, Remodel, remodeling, room visualizer, Roomvo