H.J. Martin Promotes Installation Team Member to Estimator

Posted on July 20, 2015 by H.J. Martin and Son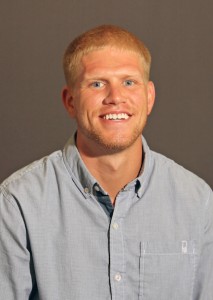 H.J. Martin and Son filled a new position from within. The company promoted former installer Dustin DeGreef to commercial interiors estimator.
While pursuing his degree from the University of Wisconsin – Oshkosh, DeGreef worked on the residential installation team during summers.
After school, DeGreef joined H.J. Martin and Son full-time for two years as a residential installer and traveling carpenter.
In his new role, DeGreef will be estimating and bidding interior floor plans for new commercial construction.
DeGreef is looking forward to using and building on his installation knowledge as well as experience another of H.J. Martin and Son's divisions.
"I'm excited for new challenges," DeGreef said. "I can use much of what I've learned as an installer in my new role."
H.J. Martin and Son feels it will benefit from DeGreef's addition to its commercial interiors division.
Tags: commercial flooring, Commercial Interiors, Dustin DeGreef, Estimator, Promotion