Neenah design center named 'Best of Valley' for first time

Posted on October 31, 2016 by H.J. Martin and Son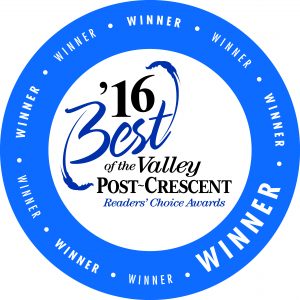 The Neenah showroom of H.J. Martin and Son has been named 'Best of the Valley' for the first time in the Readers' Choice Awards of the Post-Crescent.  The company was voted as 'Best Flooring/Carpet Retailer.'
Located at 970 American Drive in Neenah, Wis., H.J. Martin and Son opened its Fox Valley design center in 2008.  Within its first decade, it has become the market leader for flooring consumers.
"We are thankful that Fox Valley residents have come to know and trust H.J. Martin and Son," says CEO Edward Martin.  "We pride ourselves on offering high-quality products, along with experienced, on-staff designers to provide personal assistance.
"It's gratifying to see the hard work of our Neenah team be recognized by Post-Crescent readers."
A wide variety of flooring products are carried by H.J. Martin and Son.  Available flooring options include carpet, natural stone, hardwood, tile, laminate and sheet & luxury vinyl.
The Green Bay showroom of H.J. Martin and Son has been voted 'Best Flooring Retailer' by readers of the Green Bay Press-Gazette for nine straight years.
Tags: Best Flooring/Carpet Retailer, Best of the Valley, Edward Martin, Fox Valley flooring leader, Fox Valley flooring products, Green Bay flooring products, Green Bay Press-Gazette, H.J. Martin and Son, Neenah design center, Post-Crescent Readers' Choice Awards