ICF gift highlighted in Insight on Manufacturing

Posted on August 5, 2014 by H.J. Martin and Son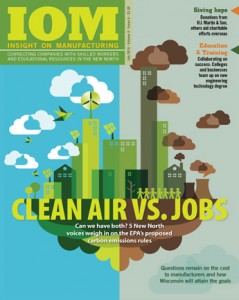 H.J. Martin's donation of excess materials from its April 2014 Warehouse Sale to the International Children's Fund was highlighted in the July 2014 issue of Insight on Manufacturing, a bi-monthly publication covering manufacturing within the New North.
Writer Nikki Kallio describes "boxes and boxes of flooring that were inadequate to finish jobs here, but were perfect for finishing buildings in rural villages in Liberia and Sierra Leone" within her story. Kallio adds, "Giving surplus items can help save dumping and recycling fees, and some of it can be written off as a charitable donation. Plus, it feels good."IOM-July 2014 cover
The H.J. Martin donation to ICF totaled roughly 13,480 square feet of flooring, including 6,375 sf of vinyl tile and rubber flooring; 2,565 sf of ceramic and porcelain floor and wall tile, bullnose and wall base; 1,250 sf of wood and laminate; and 3,290 sf of carpet tile.
Tags: Bullnose, ceramic tile, Charitable Work, donation, Flooring, hardwood, ICF, Insight, Insight on Manufacturing, International Children's Fund, laminate, Nikki Kallio, Porcelain Tile, Rubber Flooring, Vinyl Tile, Wall Base, Warehouse Sale