David Martin discusses small business optimism in July during national appearance on CNBC

Posted on August 12, 2014 by H.J. Martin and Son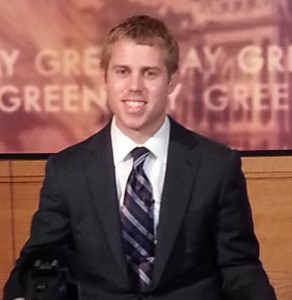 David Martin of HJ Martin was a guest on the Aug. 12 edition of 'Street Signs' on CNBC, the national cable business news channel.  Martin was asked to appear on the program to discuss "the real state of the economy" and "small business optimism in July."
Asked by host Brian Sullivan how he is seeing the economy right now, Martin stated, "It's very strong.  We're very busy right now.  Weather-wise, it was a tough winter for us, so that pushed schedules back in spring and summer.  Now, we're meeting those schedules and executing as a team."
A related topic, that of national worker shortages, was raised by Sullivan, prompting Martin to share, "Installation-wise, we're seeing a lot of (positions) that need to be filled, and the trades as well, because a lot of people left (the field) during the recession."
Martin went on to discuss the commitment that he and his father, Edward Martin, made during the recession to keep the company's core staff in place to service the customer when everything came back.  But, in spite of that, he explained that hiring is very hard right now to meet the demand in summer.
HJ Martin has formed partnerships with Northeast Wisconsin Technical College (NWTC) and Dale Carnegie to help provide needed worker training, David Martin explained.
Martin's CNBC appearance was his second on the national cable network.
A link to David Martin's August 2014 appearance on 'Street Signs' may be found here: http://video.cnbc.com/gallery/?video=3000301662
Tags: Brian Sullivan, CNBC, Dale Carnegie, David Martin, Economy, Edward Martin, Installation, NWTC, Street Signs, Trades