H.J. Martin offers Operable Partitions as alternative solution

Posted on October 5, 2015 by H.J. Martin and Son
H.J. Martin and Son has expanded its full line of services to Operable Partitions, a new branch of the company's Walls & Ceilings division. Often referred to as "movable walls," the product adds flexibility and functionality to a wide array of public spaces.
Operable Partitions commonly are utilized in hospitality venues, including hotels, convention centers, banquet halls and restaurants. They also are used in healthcare complexes and educational facilities of all levels, as well as in government, community and office buildings.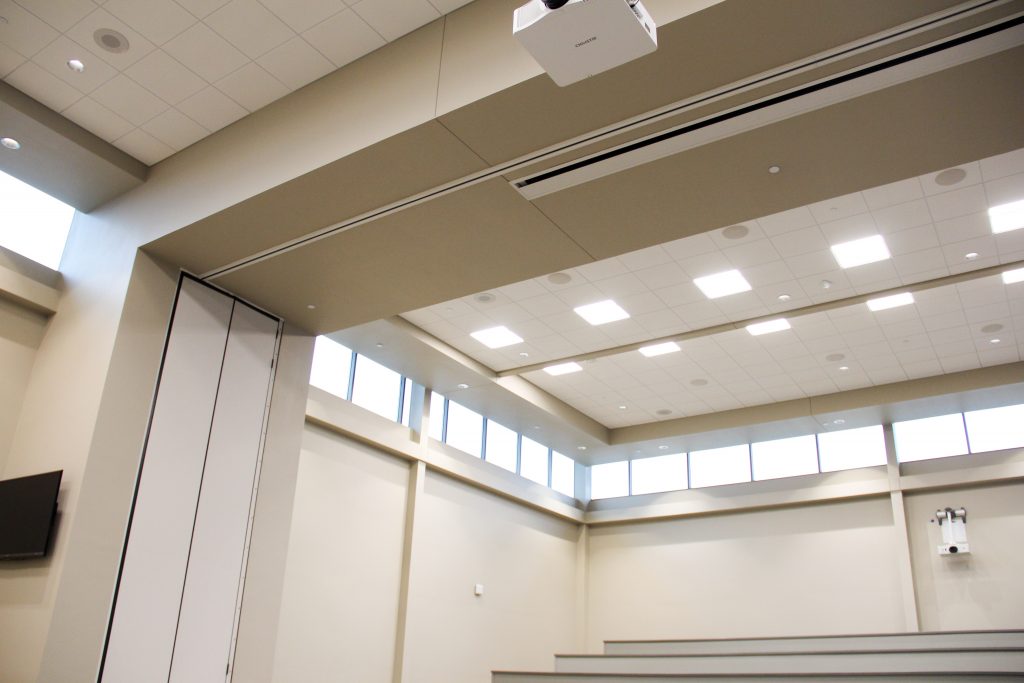 A series of interlocking, flat panels on a track, Operable Partitions offer ease of movement to adjust room size in a matter of minutes, along with acoustical features that minimize outside sound interference within the room.
"More and more, our customers come to us looking for a single-source solution to their construction needs," says H.J. Martin CEO Edward Martin. "Being able to offer Operable Partitions through our Walls & Ceilings division provides another versatile option in the building process.
"The installation of these large, heavy panels which can be as tall as 30 feet high, is not unlike the installs undertaken by our Glass & Glazing division. We already have the needed equipment to put the panels in place, safely and effectively."
Operable Partitions are available with a wide selection of panel finishes and color offerings; these include textured vinyls, panel fabrics, wood veneers, vinyl hinges, rigid vinyls and high-pressure laminates. Custom sizing is another advantage of the product, along with ease of maintenance.
For more information about Operable Partitions from H.J. Martin and Son, visit our capabilities webpage.
Tags: acoustical folding partitions, acoustical panel, Edward Martin, folding doors, movable walls, Operable Partitions, operable walls, relocatable walls