H.J. Martin gets top national honor

Posted on June 11, 2019 by H.J. Martin and Son
Annual WFCA award recognizes outstanding consumer retail experience by flooring store
Green Bay, Wis. – H.J. Martin and Son has received top honors nationally in the 2019 Gold Standard Retailer Awards, presented annually by the World Floor Covering Association (WFCA). The award recognizes flooring stores that have created an outstanding consumer retail experience.
H.J. Martin and Son took first place in the category including retailers with sales over $10 million.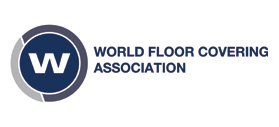 "We are delighted to receive the Gold Standard Award from the World Floor Covering Association because it is based on an outstanding consumer retail experience," says Edward Martin, president and CEO of H.J. Martin and Son. "As a family run business, H.J. Martin and Son takes great pride in the quality service and products we have provided our customers with for 88 years.
"We believe that our two showrooms stand out in the marketplace for their beauty. Upon arrival, our goal is for customers to envision products in their homes. We do this through high-end displays that engage and interactions with our knowledgeable in-house designers. We want our clients to have a buying experience that exceeds their expectations – we know that the best marketing we have is through word of mouth."
Judging for the Gold Standard Award is based on four criterion: Knowledge (of management and staff about the flooring industry), Customer Service (throughout the purchase and after-purchase processes), Quality of Store Image (a clean, professional, well maintained store at all times), and Code of Conduct (adherence to the WFCA Code of Conduct).
"We have added a number of new ways to display our exclusive products and materials," says Nicole Jensky, director of marketing for H.J. Martin and Son. "These include Moblty kiosks in conjunction with our affiliate, Carpet One. The interactive screens have time-lapse videos of product installations by H.J. Martin personnel, how-to videos, a budget calculator, carpet warranty guides and even interactive children's games.
"Our approach to customer service is largely focused on the customer experience. We want the customer to enjoy all aspects of the process and to feel that they made an informed selection that fits their lifestyle. We believe that the customer experience should be simple and based in kindness and communication."
The World Floor Covering Association is the floor covering industry's largest advocacy organization.  It represents floor covering retailers, contractors and allied service providers throughout North America.
Tags: Carpet One, Edward Martin, H.J. Martin and Son, Moblty kiosks, Nicole Jensky, Top flooring retailer in Green Bay, top flooring store showroom nationally, WFCA Gold Standard Award, World Floor Covering Association