Four Frequently Asked Questions To Make Your Home Designing Experience Easier

Posted on January 26, 2018 by Rachel Retzlaff
Green Bay, WI — Over the last eight decades, our design team has been assisting customers of H.J. Martin and Son create the homes of their dreams. During these years, she has met hundreds of people who come into our showrooms with many of the same questions.
Today we are going to talk through some of the most frequently asked questions, with the intent to help you feel more at ease when you begin the home remodel or building process.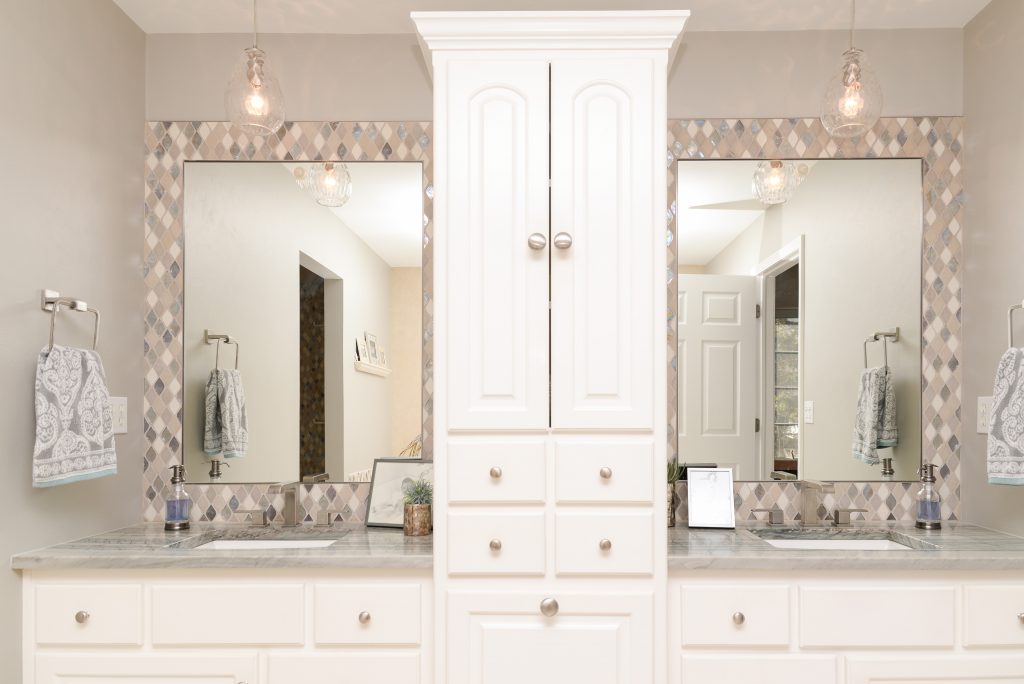 1. What is in style? / What is everyone else doing?
People look for what others do all the time. This is not a bad thing, as there are so many choices when it comes to our product selection, the style of the home and every other factor out there. People naturally look to others for inspiration and to help pare down all of their diverse options. However, I do my absolute best to help each customer find their true-to-them style.
First, here are some top home design trends right now: gray or white cabinets, subway tile of any color, flecked carpet and accent bands in tile showers.
Second, I ask what the customer has seen out in the world or online that they really like. I show them different options in these categories and gauge their first reactions. After that, we work together to put their product list together.
It is helpful when people bring in examples, but we cannot guarantee we will have the same exact product. We will do our best to find the closest possible option and make sure you are happy with your choices. It's more helpful when we are designing around a certain feel the customer wants to replicate. We also work with the design of the rest of the house, talk about existing lighting and flooring.
At the end of the day, or at the end of a few days, we will find what fits best for your wants.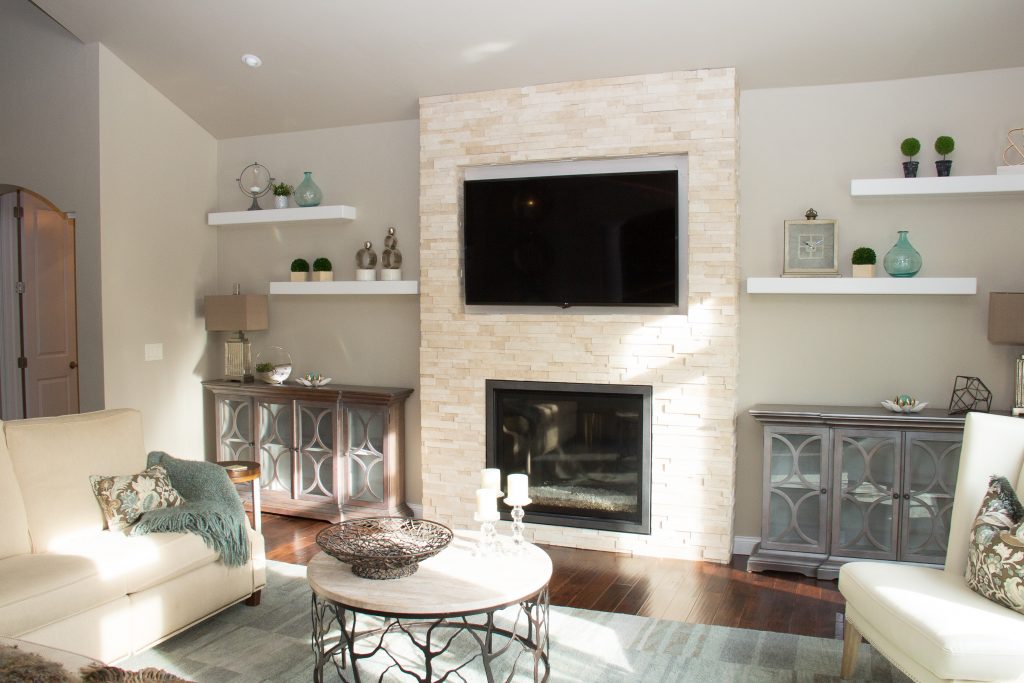 2. What would you do? / Would you put this in your home?
This is also a very popular question, as I am there to support them in their decisions and customers trust I would sell them something I vouch for. We are the experts, and it is not the customer's job to know every little detail about our products. It's ours.
It comes down to the product and how it will be used in their home. I am always honest about if it is my style, and maybe encourage a certain color or area to install certain products.
It always helps when I explain my thought process. For example, if we are discussing a luxury vinyl or a hardwood, we will talk about who is living in the house, if there are pets, if there is a lot of traffic just to determine which product is better suited to their needs.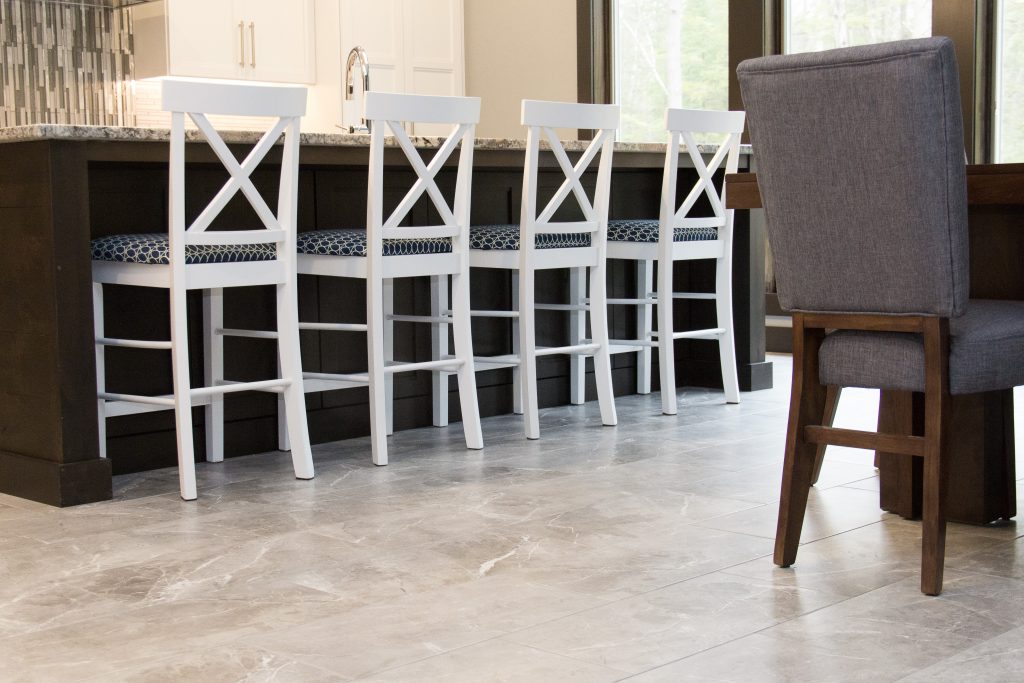 3. What are the best products?
When asked this question, I will work to narrow down what they are truly looking to learn. Are they asking what product is the best on price, wearability, dependability, for an area or the house? Once we narrow it down, I typically pull two of the top options in this category.
We can talk through the differences in the two products, offer up my opinion on what I trust would work in their home and most importantly describe and illustrate the differences in quality. Having seen and heard all the qualities of each product, it makes it a lot easier on the customer to make a decision, and they are still meeting the expectations they walked in the door with.
4. Do your installers work for you?
This is truly one of the most important questions that are asked by our customers, and the answer is, "yes!" All of our residential installers are employed by us, and we will stand behind all of our installations. If there are any issues, you can trust we will be completely accountable to make it right. Of our 50+ installation team, we have many who are in the same family and have learned our tried and true installation techniques from each other. We consider our installers artists, and we only want the best to enter your home.
These are just a sampling of the kinds of questions our designers are asked on a daily basis, so if you would like to get more information, contact us here and we can set up a free design consultation!
For even more information about the services, H.J. Martin and Son offers, visit our website at www.hjmartin.com/residential/why-us.
Tags: Carpet, ceramic tile, design tips and trends, Floorcare, frequently asked questions, glass shower doors, Green Bay, Green Bay showroom, H.J. Martin and Son, hardwood, Interior Design, laminate, Luxury Vinyl Plank, Luxury Vinyl Tile, natural stone, Neenah, Neenah showroom, residential design, Residential Designer, sheet vinyl, Tile