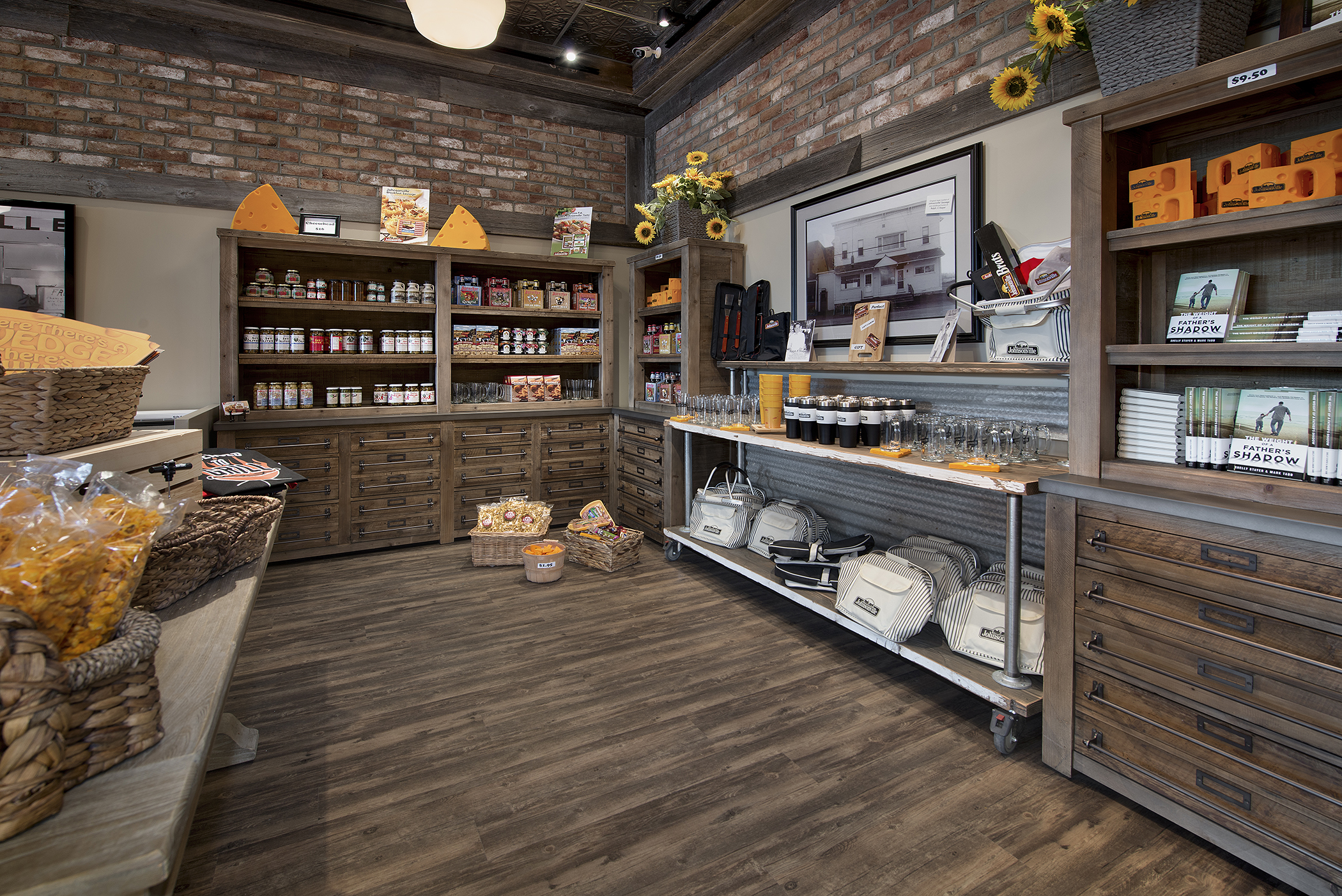 Case Study
Johnsonville Sausage Marketplace
Project Divisions: Fixture Installation, Walls & Ceilings
Location: Naples, Fla.
Completion Date: December, 2014
Project Description:
Working more than 1,500 miles from its Green Bay headquarters, H.J. Martin and Son completed a project which had a distinctly Wisconsin feel to it.
The "Johnsonville Sausage Marketplace," the first-ever retail location for the Wisconsin-based sausage maker, opened late in 2014 in Naples, Fla., and H.J. Martin and Son oversaw multiple aspects of the unique retail space.
Miron Construction of Neenah, Wis., is the preferred general contractor of Johnsonville.  It reached out to H.J. Martin and Son to perform this work because of the company's experience working in the state of Florida as a nationwide contractor.
Serving in partnership with Miron as the project's general contractor, H.J. Martin and Son also handled the drywall and ceilings within the 1,480 square-foot retail space, which was completed in 15 weeks.
Johnsonville owners Ralph and Shelly Stayer envisioned a 1940s-style market reminiscent of the company's origins, founded in 1945 in the small town of Johnsonville, Wis.
The store's design, by DLY Design, was modeled after the original Johnsonville Market, including a silver-embossed tin ceiling, exposed antique wood beams, turn-of-the-century milk glass pendant fixtures, a 12-foot-long butcher block checkout counter and authentic hitching posts created from cast iron.
All of these design elements were procured by and directly installed by either H.J. Martin and Son personnel or the company's direct sub-contractors.
Every piece of millwork was made from reclaimed barn lumber, which was sent to the site in bulk.  It then was selected, cut/trimmed and installed on location. H.J. Martin and Son utilized another Wisconsin company, Beam & Board of Green Bay, as its source for the hand-selected lumber.
"It was a real honor for H.J. Martin and Son to be given the opportunity to do this project for Johnsonville and Ralph and Shelly Stayer," said Edward Martin, H.J. Martin and Son CEO.  "I was on site for the grand opening, and I can say that it truly is a one-of-a-kind retail location.  It also was exciting to assist another long-time Wisconsin company."
Two individuals from the H.J. Martin and Son Walls & Ceilings team installed roughly 4,000 square feet of drywall over a two-week period at the outset of the project.  They were joined by a ceilings specialist from the company for one week.
H.J. Martin and Son oversaw a wide variety of sub-contractors on the project: concrete, plumbing, electrical, HVAC, sprinkler, masonry, flooring, painting, roofing and finish carpentry.
The Johnsonville Sausage Marketplace required 1,480 square feet of flooring: vinyl planking in the retail area and quarry tile in the back of the house.
---
Navigate Featured Projects
Connect With A Specialist