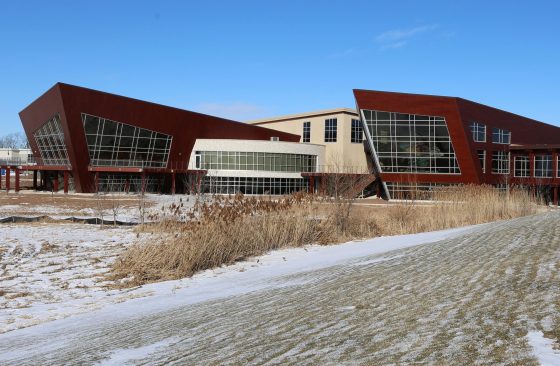 Case Study
Johnsonville Global Corporate Headquarters
Project Divisions: Walls & Ceilings
Project Manager(s):
Walls & Ceilings: Barry Christenson | [email protected] | 920-490-3146
Location: Sheboygan Falls, Wis.
Completion Date: November, 2017
Project Description:
Johnsonville is the largest sausage producer in the United States by revenue. Founded in 1945, today the company employs more than 1,200 people at its headquarters in Sheboygan Falls, Wis. With explosive growth over the prior decade, Johnsonville was in need of the capacity to support its planned future investments in engineering, research and development, and marketing.
With plans to add nearly 100 new jobs over the next five years, plus a desire to furnish the amenities that the next-generation workforce wants, Johnsonville set about to expand its global corporate headquarters. The 49,000-square-foot addition, constructed at a cost of $16 million, provided more spacious working quarters for employees, 13 new conference/meeting rooms, a 15,000 SF fitness center with locker rooms, a coffee shop with a full-time barista and a new employee cafeteria.
The Walls & Ceilings division of H.J. Martin and Son played a major role in the landmark project in this small town of almost 8,000 residents along the shores of Lake Michigan.
H.J. Martin and Son handled the exterior framing of the building addition, using cold-formed materials, including metal studs. It successfully met the challenge of working at heights of more than 20 feet in the air while forming the radiused walls.
Interior metal-stud framing also was within the scope of this project. It included sound batt insulation and drywall work, plus taping, finishing and texturing of the drywall.
An H.J. Martin and Son crew of 4-8 employees from the Walls & Ceilings division spent eight months on site from April through November of 2017.
---
Navigate Featured Projects
Connect With A Specialist