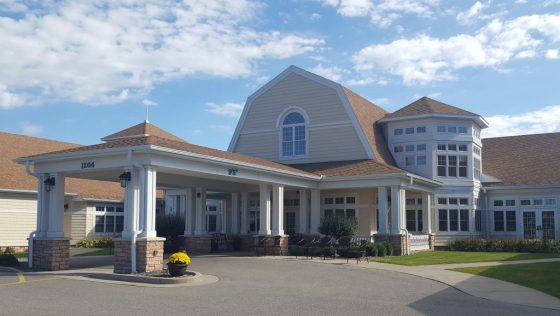 Case Study
Stoney River Memory Care
Project Divisions: Flooring & Ceramic Tile
Location: Marshfield, Wis.
Completion Date: September, 2014
Project Description:
Stoney River Memory Care is a senior-living community in Marshfield, Wis., designed to meet the very specific and unique care needs of those experiencing memory challenges, including built-in features to empower residents.
The work of H.J. Martin and Son encompassed 24 resident units, which were completed in just over two months late in 2014, utilizing two crews. All work was done with the impeccable attention to detail required in memory-care work to provide a safe living environment for residents.
This project was highlighted by built-in, fully tiled showers within each resident unit. In all, 4,500 square feet of Daltile field tile was installed in resident showers, along with in common restrooms, plus spa and kitchen areas.  Daltile products utilized included Salerno, Quarry Textures, Esta Villa and Heathland, in sizes ranging from 2×2 up to 12×12.
A pair of loop carpets from J+J Flooring Group, Palladian and Baroque were installed for their wear characteristics.  J+J Rococo broadloom carpet was chosen for its elegance. In all, 2,200 square yards of carpeting was installed in the bedroom and living areas of resident units, in addition to common spaces.
---
Navigate Featured Projects
Connect With A Specialist