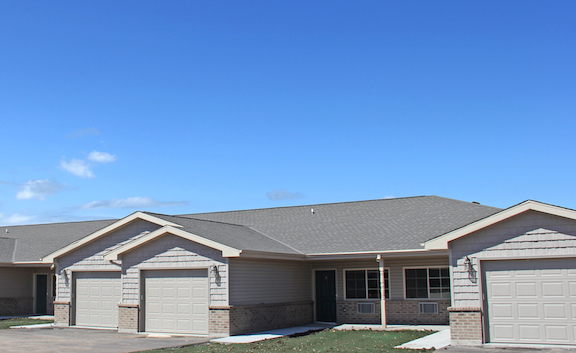 Case Study
Moon Shadow Estates Apartments
Project Divisions: Flooring & Ceramic Tile
Location: Greenville, Wis
Completion Date: February, 2017
Project Description:
Moon Shadow Estates is a 61-unit complex located in Greenville, Wis., a community of roughly 11,000 residents just west of Appleton. Located in a park-like area, its residences consist of 2 bedroom-2 bath units (upper and lower), along with 2 bedroom-1.5 bath, ranch-style units with an open floor plan.
Private entrances, attached garages, a patio/balcony and walk-in closets are among the other amenities.
H.J. Martin and Son handled the entire flooring installation for this complex, built new in 2015. The installation team utilized precision around many stairways and the large, walk-in closets.
Included in the install was 321 square yards of End Zone carpet by Engineered Floors®, which was utilized in the living rooms, bedrooms and walk-in closets.
Benchmark vinyl by Mannington, totaling 172 square yards, was installed in the kitchen and dining areas, bathrooms and laundry areas.
---
Navigate Featured Projects
Connect With A Specialist