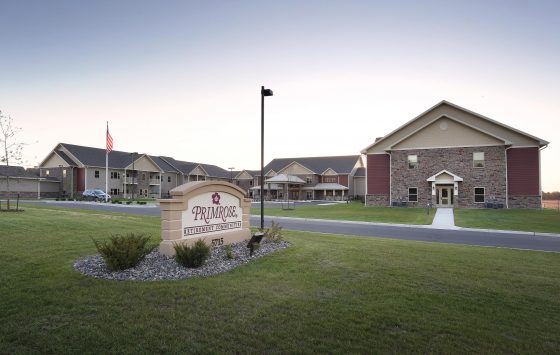 Case Study
Primrose Retirement Community
Project Divisions: Flooring & Ceramic Tile
Location: Appleton, Wis.
Completion Date: August, 2018
Project Description:
Primrose Retirement Community is a new complex in Appleton, Wis., featuring 110 independent living, assisted living and memory care units, along with luxury townhome villas, for seniors age 65 and over.
In the county in which it is located, Outagamie, the Wisconsin Department of Health Services projects that the number of people 65 and over will more than double – from 20,834 to nearly 50,000 – during the 30-year span from 2010 to 2040. Primrose was constructed to help meet that need.
H.J. Martin and Son installed both carpet and sheet vinyl in the resident units over the five-month period from April through August of 2018.
Large, patterned carpeting also was installed through the facility's common areas and corridors. H.J. Martin and Son personnel met the challenge of matching the pattern of this flooring product down the radius of the passageways.
---
Navigate Featured Projects
Connect With A Specialist