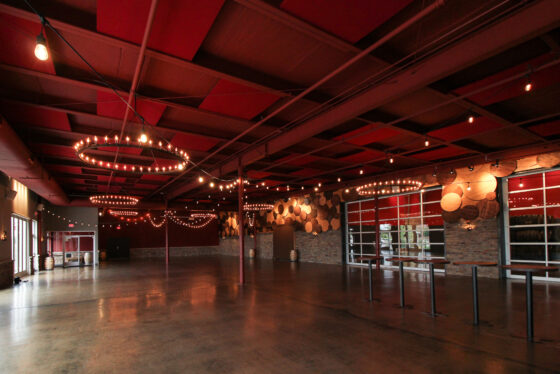 Case Study
Badger State Brewing Company
Project Divisions: Walls & Ceilings
Location: Green Bay, Wis.
Completion Date: July, 2020
Project Description:
Badger State Brewing Company, located in the Lambeau Field Stadium District, has been quickly expanding since opening in 2012. What started off as a craft brewery has quickly expanded into a local hangout including a taproom, beer garden and industrial event hall. 
Along with its expansion came a new challenge with sound that Badger State Brewery called H.J. Martin and Son to help solve. In both the taproom and event hall, there were issues with acoustics, causing an echo in the building which made it hard for guests to hear and fully enjoy the brewery experience. 
It was very important to Badger State Brewing to keep its open concept look throughout these spaces and to preserve the original ceiling it had in place. The Walls & Ceilings division of H.J. Martin and Son determined that acoustic ceiling panels would help to mitigate the sound issues. The company installed 90 colored and fabric-wrapped acoustical panels made by Acoustech Supply. These panels helped solve the acoustical problems as well as maintaining the look that Badger State Brewery has created in its spaces. 
One crew member from H.J. Martin and Son installed a total of 2,000 square feet of 5×4-foot acoustical panels throughout the taproom and event space in just two days from late June into early July 2020. 
---
Navigate Featured Projects
Connect With A Specialist