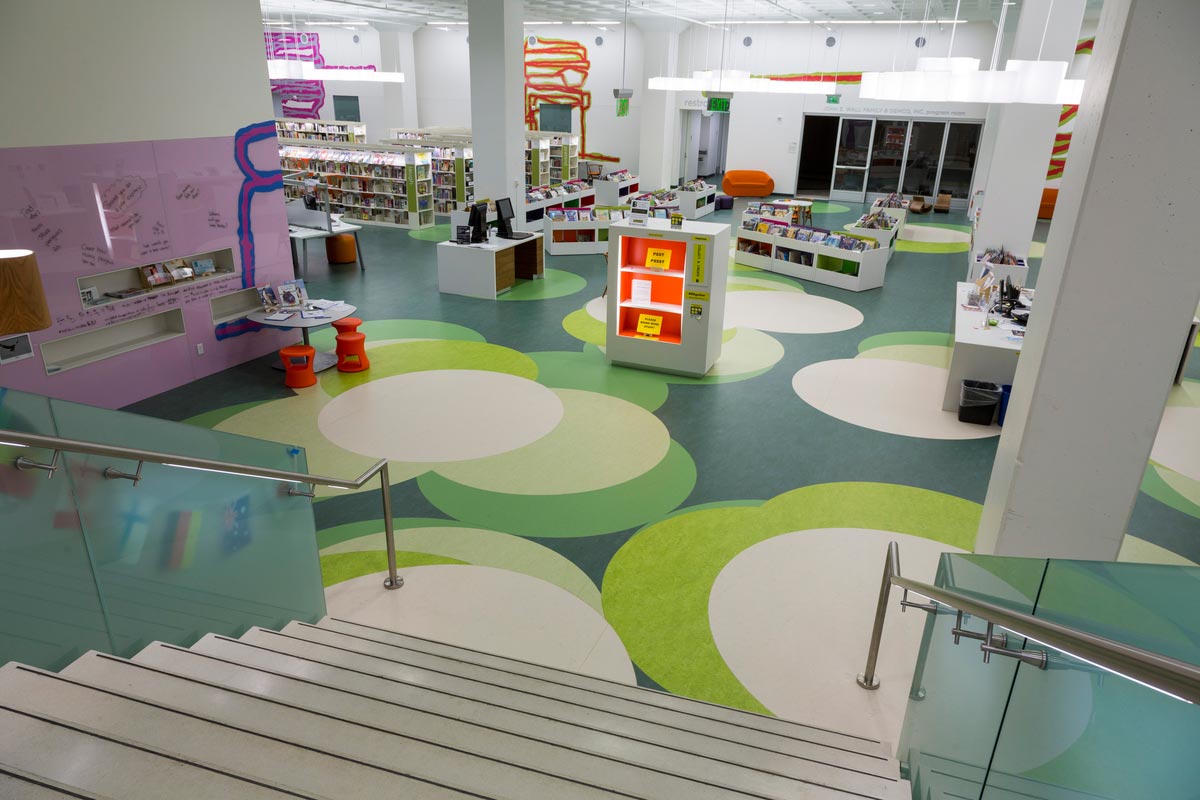 Case Study
Madison Public Library
Project Divisions: Flooring & Ceramic Tile
Location: Madison, Wis.
Completion Date: May, 2014
Project Description:
On a large scale, the worn, 45-year old Madison Central Public Library with one million visitors annually was transformed into a completely reimagined building, including the new, lower-level Children's Reading Room. Immediately noticeable in the children's area is the flooring, which through vibrant colors evokes the image of an open meadow. The flooring scheme consists of eight individual shades throughout, featuring an intriguing pattern to ignite any child's imagination.
Another highlight is three cheerfully decorated reading nooks nestled in the walls, exuding comfort for young readers. Key to the success of the nooks was blending masterful engineering and a tactical design that featured unique sizing and flooring – flooring that ultimately was adhered to the nook walls and ceilings.  The nooks light up when a child enters them.
A variety of Starnet products were used on the project by the 10 H.J. Martin installers, working on linoleum, rubber and carpet tile under the direction of Josh Charles and on-site foreman Nick Mooren. Extensive time and craftsmanship were required on this project, including the construction of templates specifically for it.
Starnet represents more than 170 locally owned, full-service flooring contractors throughout North America.
---
Navigate Featured Projects
Connect With A Specialist