Careers in Construction

Posted on November 7, 2018 by H.J. Martin and Son
Trying to figure out what you want to do for the rest of your life is a difficult thing, but if you have interest in working with your hands, building spaces to last for generations and contributing to American infrastructure, a career in construction might be for you.
H.J. Martin and Son is a company based in skilled construction trades, and we wanted to share some of the information with you to learn about career paths in construction and the kind of positions H.J. Martin and Son has to offer you. The most important thing to remember about construction is that it is a lot more than just using a shovel, it's about creating things that people will use, live in, walk on and experience for years and years.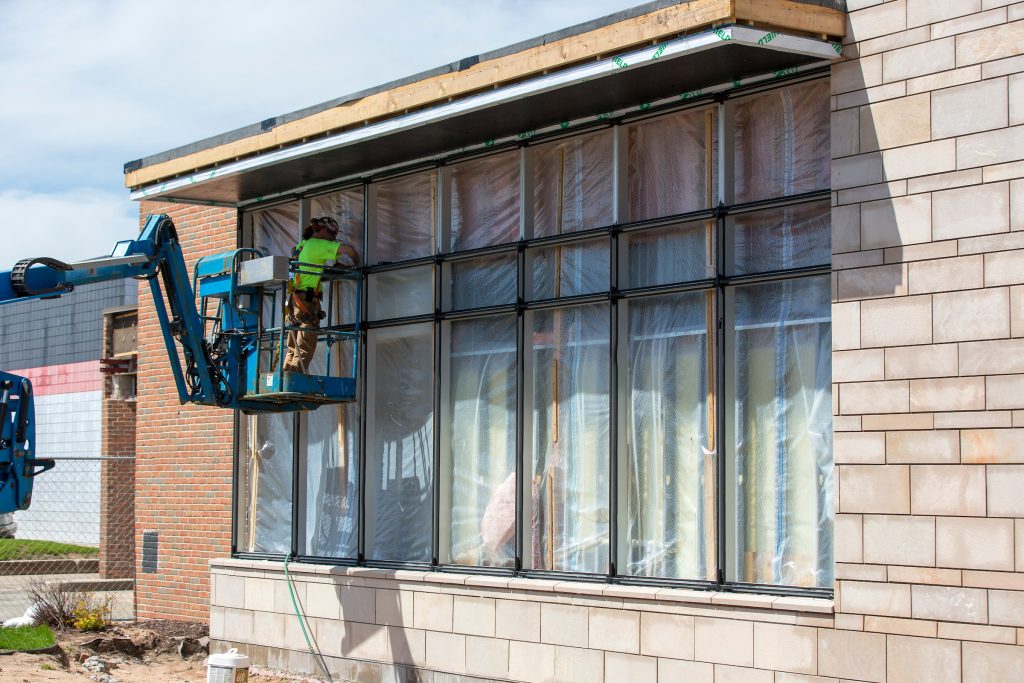 Starting your path to a career in construction
Dedicated and eager workers are needed throughout the construction trades. To be successful in a construction career, there are three principals you can adapt to ensure both your success and path to a fulfilling career.
Willingness to work hard

Show up every day with a positive attitude

Be willing to learn and utilize those skills in your work
Figuring out where you want to work in construction is the next question, as there are opportunities in road construction, engineering, building, architecture, landscaping and more. It is highly recommended for anyone looking to work in construction to take courses and volunteer for opportunities where you can see which areas fit your interests and skill set.
Getting started in high school
Taking technical education classes in high school is highly recommended, as there are a variety of opportunities to see what you enjoy the most. Many high schools are developing their technical education courses for students to learn about many different paths, including offering home building classes. Volunteering with Habitat for Humanity or other construction-based nonprofits are easy ways to learn about the different trades before starting down a certain path.
Most tech ed classes will have a course on using a measuring tape and basic hand tools, which will be some of the most necessary skills in your wheelhouse when working in construction.
Technical college and university education
There are a variety of opportunities for construction careers at both tech colleges and universities. Tech colleges offer courses on everything from masonry to construction management to carpentry. You can also get certified with OSHA, First Aid, CPR and more, setting you up to jump into the line of work quickly.
A longer construction management or interior design degree at a university is just as beneficial, especially if you are looking to get into a project manager, estimator or designer role right out of school.
TrANS
The State of Wisconsin offers a program called Transportation Alliance for New Solutions (TrANS), which was designed to help fulfill entry-level positions for construction contractors. This is a public-private model of collaboration between 24 core partners including the Associated Builders and Contractors of Wisconsin, Department of Workforce Development and more.
All participants undergo 120 hours of soft and hard skills programming to incorporate information from industry professionals, road construction contractors and employees. Information candidates will learn includes physical conditioning, tool usage, construction math, job site safety, map reading, work ethics and more. All will graduate upon completion of a CDL exam, passed apprenticeship test, OSHA 10 training and more.
More than 600 people have been placed in family-supporting positions as laborers and apprentices at over 50 Wisconsin contractors. Additionally, graduates ideally progress to journeyman status.
Construction positions at H.J. Martin and Son
All of the positions in construction at H.J. Martin and Son each have a different career path, and one might be the perfect job for you. We currently have positions that involve flooring installation, carpentry, and glazing.
As a flooring installer, H.J. Martin and Son prefers candidates to have experience with floor coverings including carpet, ceramic, luxury vinyl and more. Any combination of education and experience that demonstrates the ability to perform the work will be helpful in securing a position with our team. Flooring installers will have opportunities to work in residential and commercial applications.
Carpenters with H.J. Martin and Son have a number of opportunities within our company, as there are positions available across the United States. Additionally, carpenters are utilized in many different installation aspects including, drywall and metal framing construction, installation of casework, countertops, metal racking, floor coverings and more.
Glaziers who work for H.J. Martin and Son work throughout Wisconsin and on a national scale. Glaziers are needed to install aluminum windows, glass, skylights and more on large commercial jobs.
H.J. Martin and Son offers a lot of on-the-job training along with continuous safety and installation education, which elevate our installers to be highly skilled in their trades. The installation teams are what set H.J. Martin and Son apart from our competitors in all of our divisions.
For more information about job responsibilities or to apply with us visit: www.hjmartin.com/employment
Tags: careers in construction, carpenter, construction education, construction jobs, construction month, flooring installer, galzier, H.J. Martin and Son, wisconsin construction jobs, wisconsin jobs