Five Ways to Update Your Bathroom on a Budget

Posted on March 25, 2020 by H.J. Martin and Son
Have you been looking for a way to update your bathroom? Maybe that powder room needs just a little something extra? Or possibly your master bath could use that "relaxing" feel you've been looking for?
We have got five solid tips for you to take your bathroom to the next level, and you can do it on a budget!
1. A new floor makes a great statement
There are several different options for replacing your bathroom floor. Tile is a great way to bring in a gorgeous pattern or a pop of color. If tile is not necessarily what you're looking for, luxury vinyl tile is a wonderful alternative. Look for styles that mimic natural stones or wood looks that are becoming extremely popular. There are even luxury vinyl products designed with patterns that would fool anyone into thinking it is tile! Take a look at all of our tile and luxury vinyl options, which are sure to update your bathroom with flair!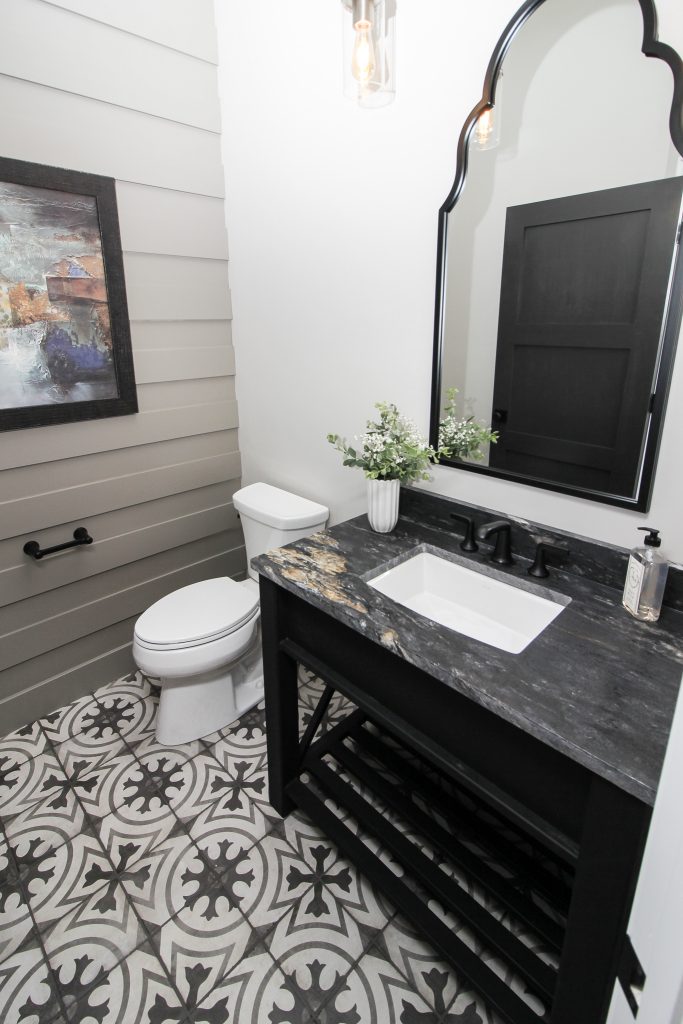 2. Add interest to the vanity wall with tile or wallpaper
Dress up your bathroom by making a statement on your vanity wall with a fun tile or wallpaper. You can opt for a more classic look and go with a white subway tile or add a bold pattern for an eye-catching statement. You even have the option to just add a small vanity splash over your sink or take the tile all the way up the wall! Wallpaper is another great way to incorporate color and design in your bathroom without the commitment and cost of tile. You can find a lot of inspiration in our photo gallery!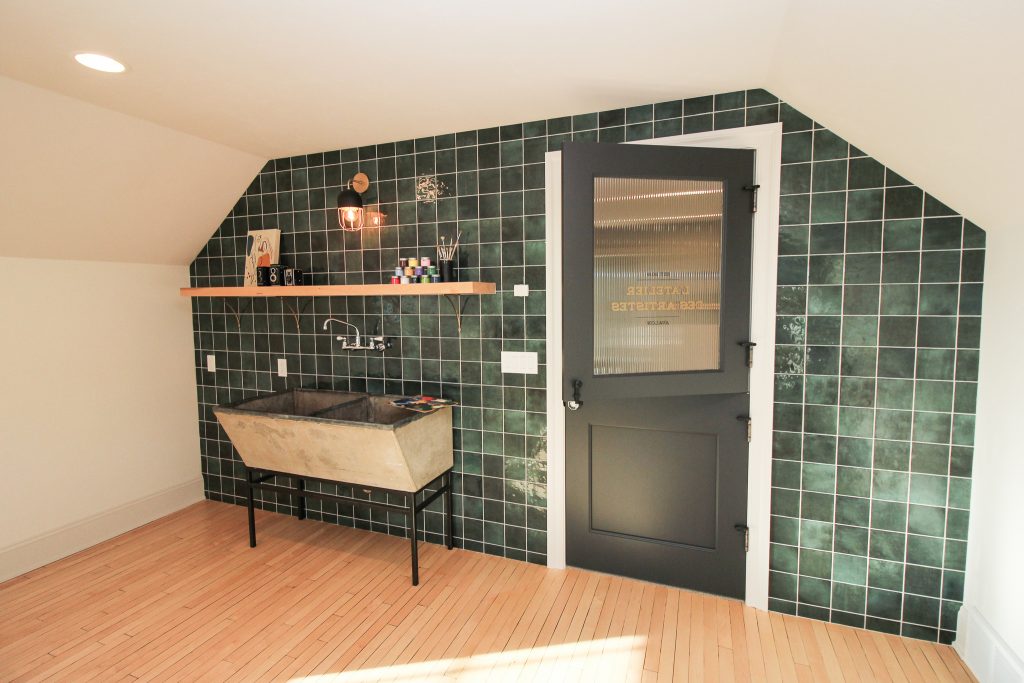 3. Paint can go a long way
Simple cosmetic changes can make an immediate upgrade to your bathroom, especially with paint. It is not only very cost-effective, but it refreshes your bathroom. You can easily refresh the whole bathroom with a new color, or you can add an accent color to one wall or even the ceiling. If you're looking for an even simpler paint update, try painting your vanity! It is a great way to restore an old piece and bring it back to life! Lighter colors tend to make the room feel brighter and more spacious while a deeper color is used for a more dramatic effect.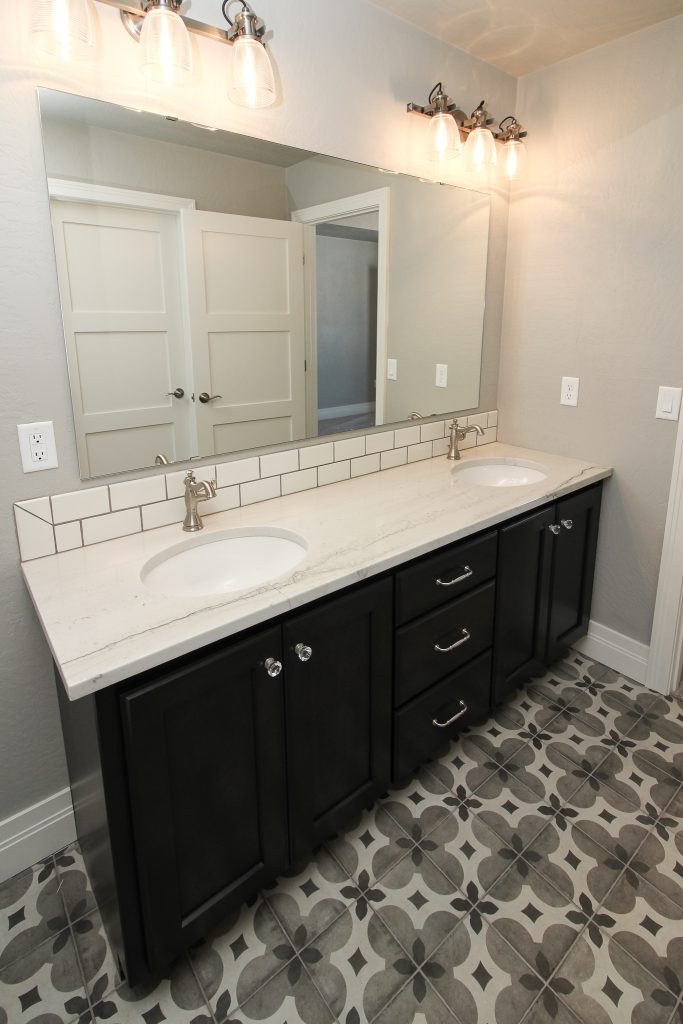 4. Transform a dated shower with a new shower door
You might not realize how much you dislike your shower curtain until you see a shower door in its place! Frameless or semi-frameless glass shower doors are a great opportunity for homeowners to develop a clean and minimalist aesthetic. There is a vast selection of door designs and styles to pick from. Some of these selections include the glass type, hardware and hinge style, and finish. See many more glass shower door ideas here!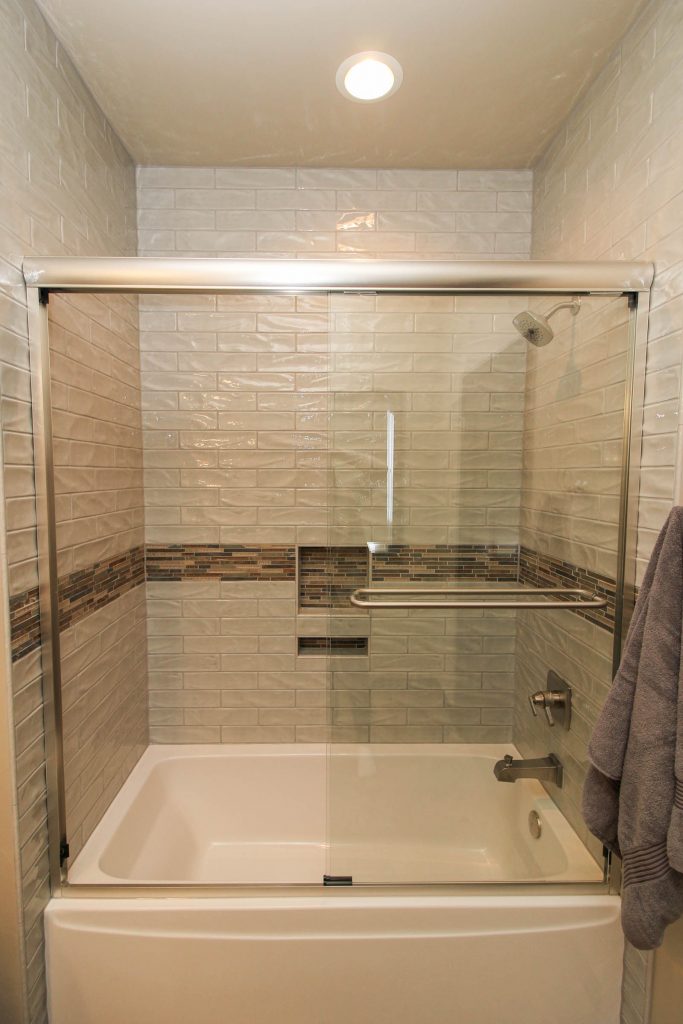 5. Updated fixtures make an easy upgrade
Switch out your hardware, towel racks and light fixtures with fresh stainless faucets and knobs or go for a bold, modern approach with antique brass or powder-coated black fixtures. If you want to maintain a clean and minimalist style, make sure to choose contemporary fixtures. Or select a more opulent design for a more traditional look.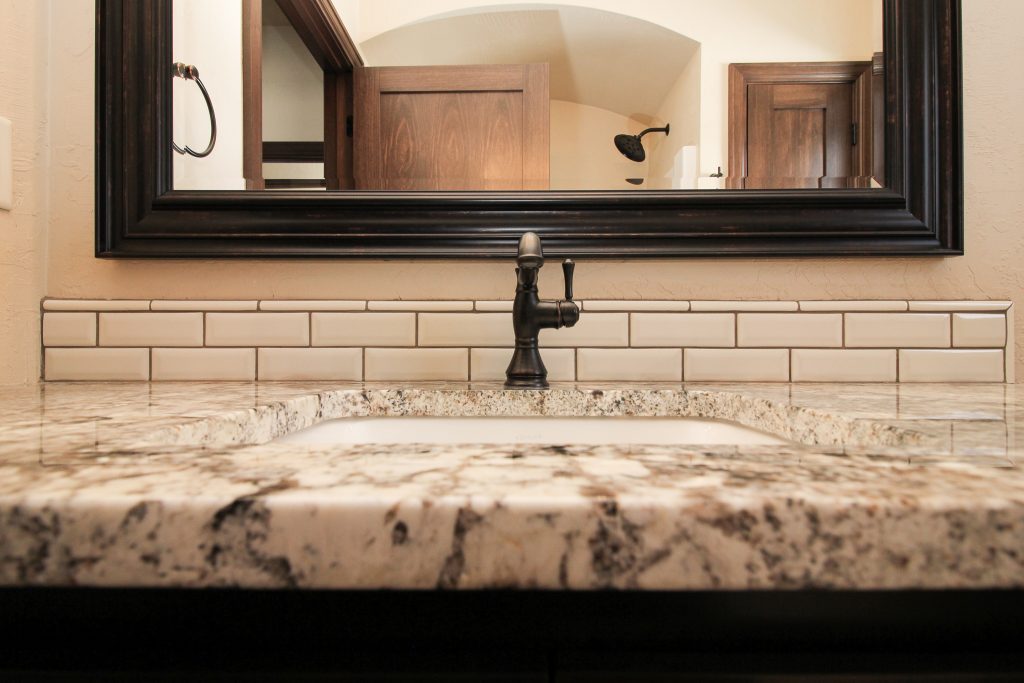 To learn more about how we can help you with these simple ways to update your bathroom, contact our design showrooms in Green Bay or the Fox Valley! One of our designers will be happy to help you during a free design consultation! If you have any questions, please contact us here.
Tags: Bathroom, bathroom design ideas, bathroom remodel, H.J. Martin and Son