What and Who You Need to Know to Begin Your Project

Posted on December 20, 2015 by H.J. Martin and Son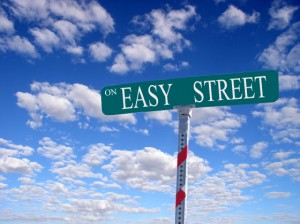 Sometimes getting started is the most difficult part of undertaking a project, but once the momentum and excitement of progress takes hold….the rest feels like coasting down Easy Street. This is certainly true with construction and remodeling projects. There may be some bumps on Easy Street along the way, but fewer if you begin your journey in the right place. Here are some tips and advice on how to get over that initial hurdle and get the ball rolling toward the completion of whatever project you've been dreaming about.
Most everyone conceives the idea of a home project around either a functional need, or an aesthetic desire. But having the vision to follow those fledgling ideas through to execution is something most people struggle with and suffer through. This is the reason they enlist the help of building and design professionals. Living in the age of information, the amount of blog posts on functional home design and inspiring home interior photography out there is overwhelming.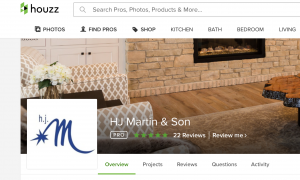 Houzz.com is a great place to sort through those images and concepts. Houzz is a website designed to help professionals and consumers connect and share ideas centered around interior and exterior design for residences. It allows you to sort for specific photos based on design style, products, common key words or simply a room or color. From there you can organize the photos by saving them to "idea books." You can even make notes on each to tag why you saved it or what about it inspired you. You can invite your architect, builder or designer to view your profile or share specific idea books with them and vice versa. If you literally have nothing in your minds eye to begin with, your Houzz search should begin more broadly until your vision develops as it surely will while you peruse endless gorgeous spaces.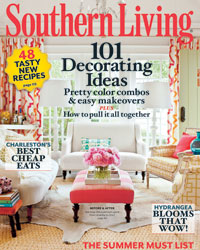 Houzz is to us today what Interior Design magazine and Southern Living was to us fifteen years ago, only on steroids. It's a fantastic way to share what lives solely in our mind with those that can help us make it our own 3D reality rather than existing only as two-dimensional magazine photos or images on our iPad screen. For all these reasons, we as design professionals love it when a client brings us their houzz profile to share their vision. It helps us help them by giving us something to go on outside of verbal descriptions that are left up to individual interpretation and are at the mercy of our communication and listening skills. This my friends is the best starting point for any project…having visual representation of what you want or even what you know you DON'T want to share with those you've enlisted to help you.
Like most things in life, it's not what you know…it's who you know. And you need to know HJ Martin if you are considering remodeling or building. Even if "all" you have are a few saved photos on Houzz of a kitchen you love or a photo of your inspiration bathroom, H.J. Martin and Son is still the place to begin. Call to schedule an appointment with a specific designer or stop in when you have time. You can meet our designers on our site and even email them to begin the process. But before you stop in our showroom, snap some photos of the space in its current state, bring samples of finishes you wish to keep so we can respect them and be sure to recommend new materials that complement the existing ones. Of course we want to see your houzz idea books, and If you have a floor plan, bring that as well…whether it's hand drawn or a scale drawing. All these items will ensure we get the whole picture of where your project is beginning and what you want it to be in the end.
From here you may choose to hire a general contractor or independent interior designer. By the way, houzz is also the place to find your local builders and designers. You can see photos of their work, read reviews from people who have worked with them and connect to take the first step to getting them on your job. We are happy to work with any other trade professionals you've chosen and have lots of experience working with the most talented builders and designers in our area.
At H.J. Martin and Son we pride ourselves on presenting a huge selection of all the coolest looks in tile and flooring. Presented by our talented and helpful sales and design professionals, we will help you find products that complement not only your lifestyle, but also your budget while making the process fun! We can't wait to help you begin your new project and get you started creating your dream interior. Who knows, your project may end up on houzz.com and become the inspiration for others. Visit our showrooms in Green Bay or Neenah and get to know your friends at H.J. Martin and Son.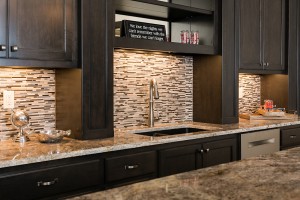 Tags: blog post, building professionals, Construction, design professional, Design Project Tips, Design Tips, Design Trends, H.J. Martin and Son, Houzz.com, Interior Design magazine, Pinterest, Remodel