How to Keep Your Family Safe When it Comes to Flooring

Posted on March 31, 2015 by H.J. Martin and Son
Recent national media coverage and a pending class action lawsuit has helped bring the topic of formaldehyde into the mainstream public eye. It has effectively scared home owners who recently remodeled their homes as well as those considering projects. In the pursuit to find the cheapest flooring materials, consumers have unwittingly purchased and installed flooring in their homes that fails to meet health and safety regulations due to it containing high levels of formaldehyde, a known carcinogen. Formaldehyde is only one hot buzz word relative to VOC regulation that instills consumer fear. Indoor air quality has been recognized for years as a concern with "sick building" syndrome, but perhaps it's finally time to embrace the healthy alternatives and realize that those Green stickers on flooring samples do not just mean they were manufactured in an environmentally kind way….but also that they will be kind to our families and healthier for our homes.

We know good indoor air quality is essential to our overall health. High concentrations of pollutants indoors can cause allergies, fatigue, headaches, eye problems and of course some are even known to be cancer causing. But how do we become responsible, informed consumers and what should we look for to ensure the floors we put in our homes are safe and healthy for our families? There are many organizations, agencies and acts in place to help us muddle through this scary territory. Look for CARB 2 or California Air Resources Board compliance.

As most Americans know, California's environmental standards exceed most of the country in clean air policy. When you see this compliance, the standards will apply to the binders used to make wood based products ensuring that the level of formaldehyde emissions are ultra low. Finishes will give off gas too however, so this is where selecting a natural oil finished floor can help substantially reduce the emissions level of your floor while being very easy to maintain and touch up. Look for the ANSI/HPVA HP-1 stamp of approval also when purchasing material as this will attest to the emissions level of the finished product rather than the binders only.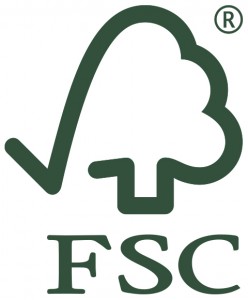 The Lacey Act is another compliance you can look for to verify the wood used in your flooring is not imported composite wood containing hazardous chemicals. If your wood floor requires glue in the installation, be sure the adhesive's VOC content is less than 100 g/l. Zero VOC adhesives do exist, ask your floor covering professional if they are an option with your flooring materials. Sustainability is another topic in the Green arena that connects to a consumer's desire to purchase conscientious flooring materials. The Forest Stewardship Council or FSC is one of the oldest organizations dedicated to sustainable forestry.  Look for the FSC stamp of approval to ensure the wood used in your flooring was grown and harvested in a sustainable environment.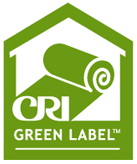 When it comes to carpet, look for material that meets or exceeds the CRI or Carpet and Rug Institute's requirements for its Green label program. FloorScore certification is also a label to look for if you are in search of healthy home materials. Products with this label meet the indoor air quality emissions standards of LEED (Leadership in Energy and Environmental Design), the Green Guide for Healthcare and are recognized by many healthy building programs. Don't forget about the carpet pad when it comes to ensuring your family's safety. Look for the CRI's green label on cushion as well to ensure it's low emitting.
Lastly, you can also significantly improve the indoor air quality in your home by installing an air exchange system.  According to the EPA, pollutant concentrations can be up to 100 times higher indoors than outdoors and we since spend approximately 90% of our time indoors, you can quickly see the value of air exchange. So get outside, be a responsible, conscientious and educated consumer and remember…most times you get what you pay for. Cheaper material often times means that corners were cut in manufacturing and your radar should be up for quality concerns. Purchase your flooring materials from a trusted local retailer like H.J. Martin and Son.
Tags: Appleton, environmentally friendly, Flooring, Green Bay, H.J. Martin and Son, health and safety, Neenah, Remodel, Safety