H.J. Martin named to prestigious 'Top Fifty Glaziers' by Glass

Posted on May 5, 2015 by H.J. Martin and Son
H.J. Martin has been named to the prestigious 'Top Fifty Glaziers' list of Glass Magazine. The Green Bay-based specialty contractor was one of four companies named to the list for the first time, appearing in 36th place for 2014, and is the only firm headquartered in Wisconsin.
Published in the May 2015 issue, the annual Top 50 rankings present what Glass Magazine editors believe to be the United States' 50 largest contract glazing firms, based on sales volumes.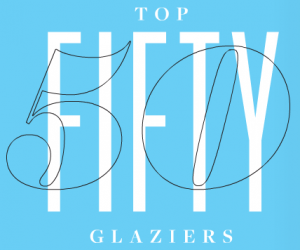 "The continued sophistication of our Glass & Glazing division is a big reason for the growth of H.J. Martin," says David Martin, Fourth Generation of H.J. Martin, who was quoted in the Glass Magazine story, discussing the 2015 challenge of lengthening lead times from vendor partners. "It's great to see the work of Kevin LaPoint and his team be recognized nationally."
Glass Magazine is the official publication of the National Glass Association, and serves primary glass manufacturers, glazing contractors, glass retailers, glass fabricators and architects. It provides coverage of industry news, product introductions and trends analysis monthly.
Tags: 50 largest contract glazing firms, David Martin, Glass Magazine, H.J. Martin, Kevin LaPoint, National Glass Association, Top Fifty Glaziers, Wisconsin glaziers