H.J. Martin employees graduate from CFI Training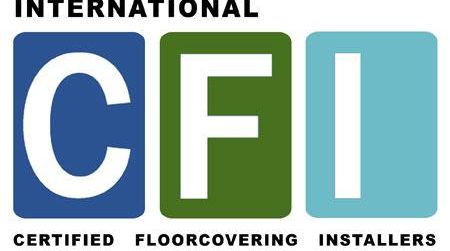 Posted on June 12, 2017 by H.J. Martin and Son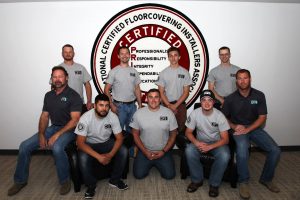 Forney, Texas – Two H.J. Martin and Son employees, Mason Liebergen and Javier Sanchez-Ponce, recently graduated from a five-week Certified Floorcovering Installers (CFI) Residential Carpet Installation Course.
Liebergen and Sanchez-Ponce were two of seven individuals who passed the recent course. H.J. Martin and Son fully supports installers who wish to further their education and skill set, as this differentiates our team to be of higher quality and better skill.
The course teaches installers how to do everything from site prep, communications, management and specialized skills like seaming and stretching. Advanced procedures like custom insets and border work were also taught.
The class was lead by certified instructors and industry professionals under both theory and hands-on training. Students build modules, custom staircases and three-bedroom mock homes to put their skills on display.
Students also got out into the field and trained in actual homes under instructor supervision.
The course is made available to current installers or those interested in learning the trade. All graduates earn a CFI R-1 Certification.
Tags: carpet installation, Certified Floorcovering Installers, CFI, Education, Employees, H.J. Martin and Son, installers, Javier Sanchez-Ponce, Mason Liebergen