H.J. Martin and Son wins AGC Build Wisconsin Award for EAA Grounds Project

Posted on August 31, 2023 by H.J. Martin and Son
Green Bay, Wis. – In recognition of the craftsmanship and dedication to excellence, H.J. Martin and Son has been honored with the 2023 BUILD Wisconsin Award by the Associated General Contractors (AGC) of Wisconsin. The award was given in the Specialties Contractor-Finishes category for the work on the EAA Youth Education Center project, located on the iconic EAA grounds in Oshkosh, WI.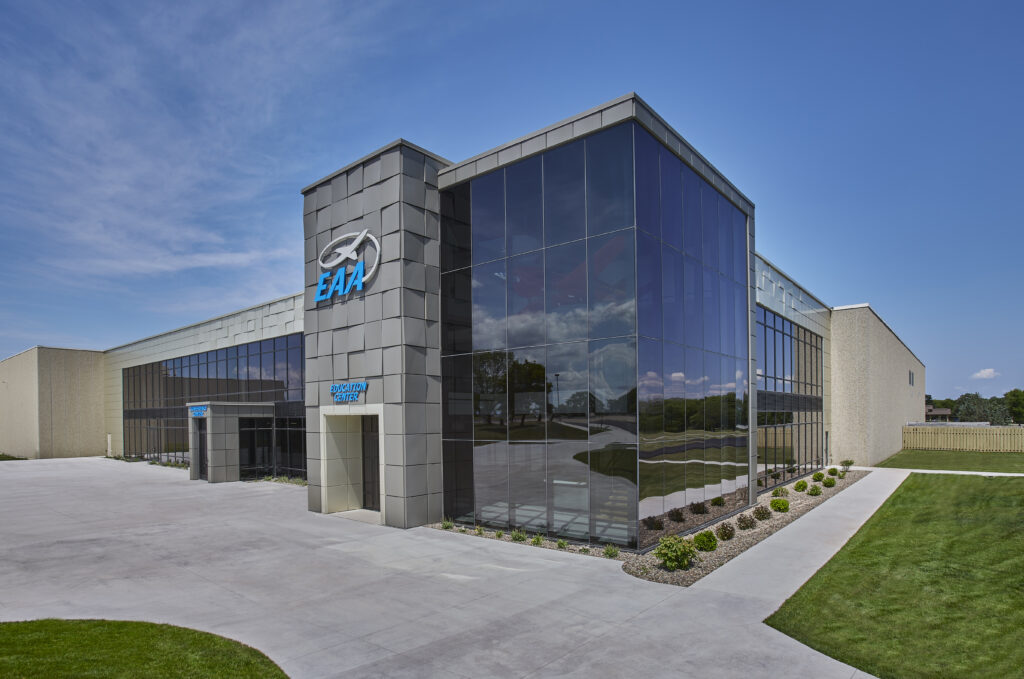 This year marks the 25th AGC award given to H.J. Martin and Son since the program's inception in 2003. This milestone attests to the company's unwavering commitment to delivering excellence and it's significant contributions to Wisconsin's construction landscape.
For more than seven decades, the Experimental Aircraft Association (EAA) and its events have been a cornerstone of Wisconsin's vibrant tourism industry. Beyond the thrilling aerial displays, the EAA has contributed substantially to the state's economy, generating millions of dollars and fostering employment opportunities. This legacy inspired the inception of Project 21: Museum Revitalization, a transformative endeavor that has breathed new life into the EAA Museum, situated at 3000 Poberezny Road in Oshkosh, Wisconsin.
Central to this revitalization is the two-story, 30,000 sq. ft. expansion known as the Eagle Hangar. This facility serves as an innovative educational hub, encompassing both the Youth Education Center and the state-of-the-art Pilot Proficiency Center. Working hand in hand with general contractor Ghidorzi, H.J. Martin and Son played a pivotal role in this transformation, responsible for the installation of walls and ceilings, flooring, doors and hardware, and operable partitions.
A distinctive hallmark of the project's success lies in the creative application of materials. Vibrant rubber flooring in a myriad of colors and intricate three-dimensional tiles create a creative and imaginative ambiance. Operable partitions were used to allow the space to be transformed from a large gathering space into 5 learning rooms. The doors & hardware division installed plastic laminate wood doors that are finger print proof to ensure a space that can withstand heavy traffic.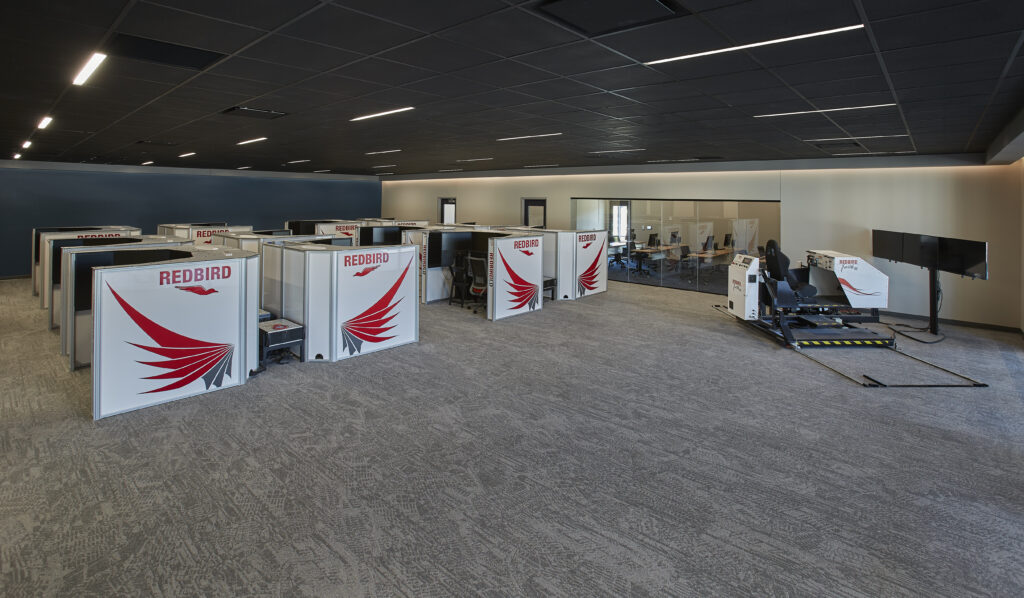 The Associated General Contractors of Wisconsin is the leading professional trade association for the commercial construction industry in the state of Wisconsin. Known as the voice of the construction industry, this chapter of the AGC of America provides its members with a comprehensive and invaluable array of educational, safety, environmental, labor, legal, legislative, public relations and industry-relations products and services. The association promotes skill, integrity and responsibility within the construction industry.
AGC of Wisconsin selects winners of the BUILD Wisconsin Awards based on craftsmanship, meeting difficult challenges, community and client impact, and sustainable practices and innovation.
Tags: AGC, Build Wisconsin Awards, David Martin, EAA, EAA Construction, EAA Museum, Edward Martin, Ghidorzi, H.J. Martin and Son