H.J. Martin and Son Wins 2023 CISCA Construction Excellence Award

Posted on March 17, 2023 by H.J. Martin and Son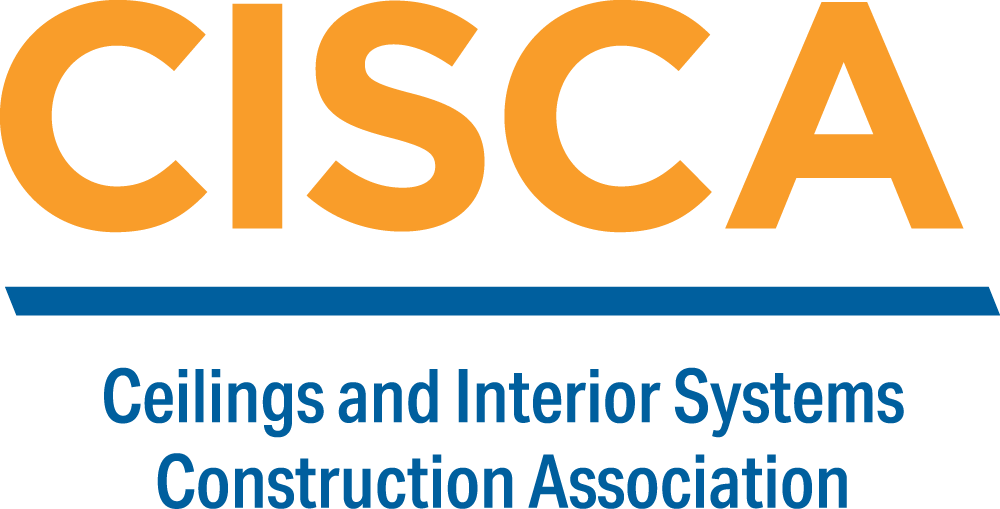 Green Bay, Wis. – In the spring of 2022, H.J. Martin and Son completed the 18,000 square feet of ceilings throughout the second floor of the 7-story U.S. Venture Center in the heart of Titletown, WI. The entire second floor houses CliftonLarsonAllen LLP (CLA), a firm that specializes in delivering integrated wealth advisory, outsourcing, audit, tax, and consulting services. For their work as the ceiling/Acoustical subcontractor, H.J. Martin and Son was awarded the Ceilings and Interior Systems Construction Association's (CISCA) 2023 Construction Excellence Award.
The CISCA Construction Excellence Award submissions are judged on Presentation, Technical Quality, Quality of the Job, Complexity of the Job (Installation), Complexity of the Job (Manufacturing Process), Job Conditions, and the Overall Finished Product. H.J. Martin and Son received the award in the smaller than 50,000 square feet subcategory within the Contractor category. The general contractor on the project was Miron Construction, the Architect was BDH, with H.J. Martin and Son serving as the installing contractor.
While the ceiling was a standard 9' – 10', the installation was complex in that there were varying angels for the wood slat installation and challenges with the angels for the soffits and ceiling heights to adjoin. Throughout the installation, multiple products arrived with small defects that could have hindered the final look. To work through this, the installation team, led by Site Foreman Adam Farr and Project Manager Matt Kaczmarek, came up with alternate methods to install the products and still achieve the overall desired look. "There were definitely a lot of challenges within this installation, but the team worked together great, and we were able to create a space that is professional, yet fosters creativity and collaboration" says Project Manager Matt Kaczmarek.
The design within the space was unique, with different felt choices throughout with various size, shapes, and colors. BDH and the firm wanted to put a local spin on their office; featuring texture, patterns, bold colors, and colorful photo art showcasing local streets and landmarks, giving a nod to the community in which the employees work, live, and play. These unique design choices, paired with floor-to-ceiling windows, pulls the space together well.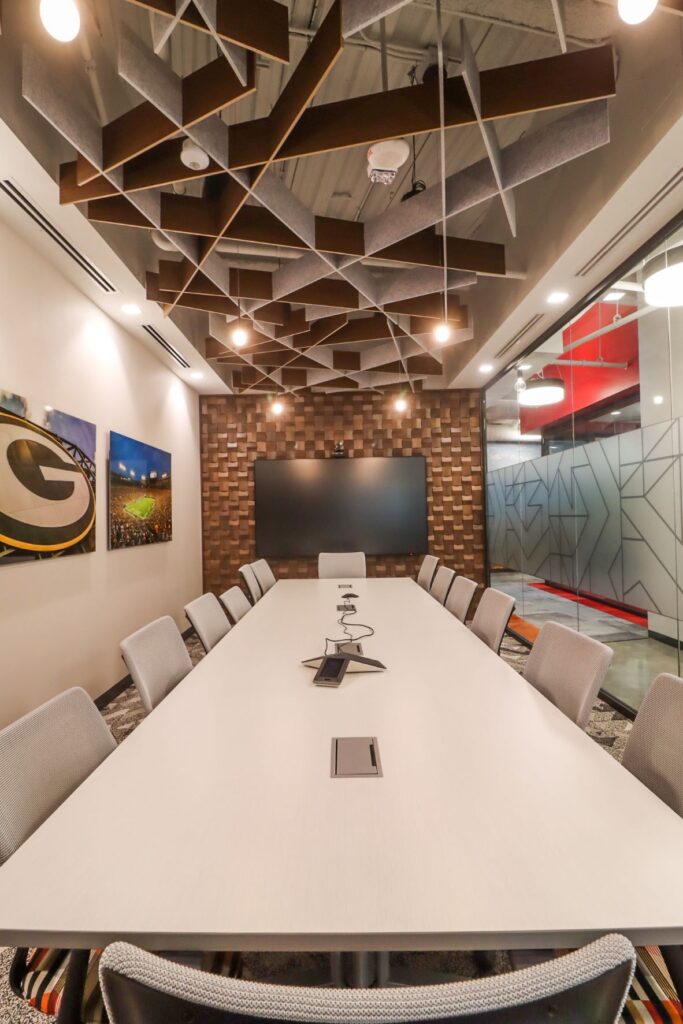 Tags: acoustical ceilings, ceiling installation, ceiling systems, Green Bay, H.J. Martin and Son, Installation Awards