H.J. Martin and Son hires inventory control support specialist

Posted on January 7, 2016 by H.J. Martin and Son
Scott will use 24 years of construction experience to serve the company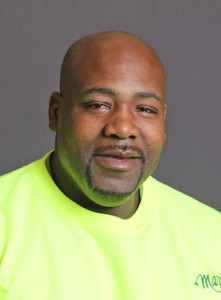 Benjamin Scott has been hired by H.J. Martin and Son as Inventory Control Support Specialist. 
Scott brings 24 years of experience in the industry to the company, including time spent at Westmont Interior Supply House in Peoria, Ill., running warehouse operations, leading safety initiatives and truck and forklift driving. 
Scott will work directly with warehouse staff and installers, making sure that proper material and product are pulled each day and loaded into the company vehicles. 
In addition, he will serve as a delivery driver, delivering supplies to the company's location in the Fox Valley as well as job sites and residential homes. 
"I'm looking forward to learning and growing with H.J. Martin and Son," Scott says. "I believe my experience and industry knowledge will help the warehouse run efficiently to benefit our installers and customers." 
In addition to Scott's industry experience, he has also completed forklift operation safety training and has a Class "C" CDL license.
Tags: Ben, Benjamin Scott, Class C CDL, forklift operation, Fox Valley, Green Bay, H.J. Martin and Son, Inventory Control Support Specialist, Scott, Warehouse, Warehouse Operations, Westmont Interior Supply House