Design Trends of 2018: Pantone Ultra Violet

Posted on December 8, 2017 by Katie Krause



Last week, Pantone Color Institute announced the 2018 Color of the Year to be Ultra Violet.
Ultra Violet is a brighter, celestial-like purple, color code 18-3838. According to the official 2018 Color Announcement, it is "a dramatically provocative and thoughtful purple shade."
Ultra Violet follows the 2017 Color Greenery, which dominated Instagram feeds everywhere with pops of fig leaves, stunning green furniture, and wall colors to make your neighbors envious.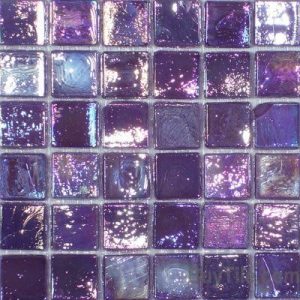 While Greenery was full of life, zest and a connection to the outdoors, Ultra Violet begs for more on internal thought, creativity, and hope for the future.
"The Pantone Color of the Year has come to mean so much more than 'what's trending' in the world of design; it's truly a reflection of what's needed in our world today." – Laurie Pressman, Vice President of the Pantone Color Institute.
Here at H.J. Martin and Son, we are excited to see where interior design trends will move in terms of how Pantone 18-3838 will fit with tile and flooring.
Purple can be used as accent pieces in furniture, curtains, pillows, flowers and more. Paired with the right luxury vinyl or a perfectly accented subway tile, purple can truly make a house or living space pop in just the right places.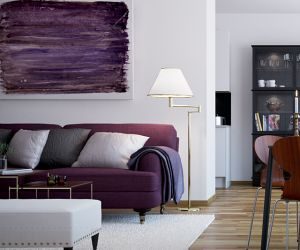 As the Color of the Year often reflects both design trends and how cultures of the world are everchanging, it seems as if the year of Ultra Violet will be one to remember.
To see some of our inspiration for Ultra Violet, check out our Pinterest board dedicated to the color.
For more information about H.J. Martin and Son or to set up a free design consultation with one of our designers, visit us at www.hjmartin.com.
Tags: 2018 design trends, ceramic tile, Color of the Year, Design, glass shower doors, Green Bay, HJ Martin and Son, Interior Design, Interior Designer, Pantone 2018 Color of the Year, Pantone Ultra Violet, Shower Doors, Tile, Ultra Violet, wisconsin design