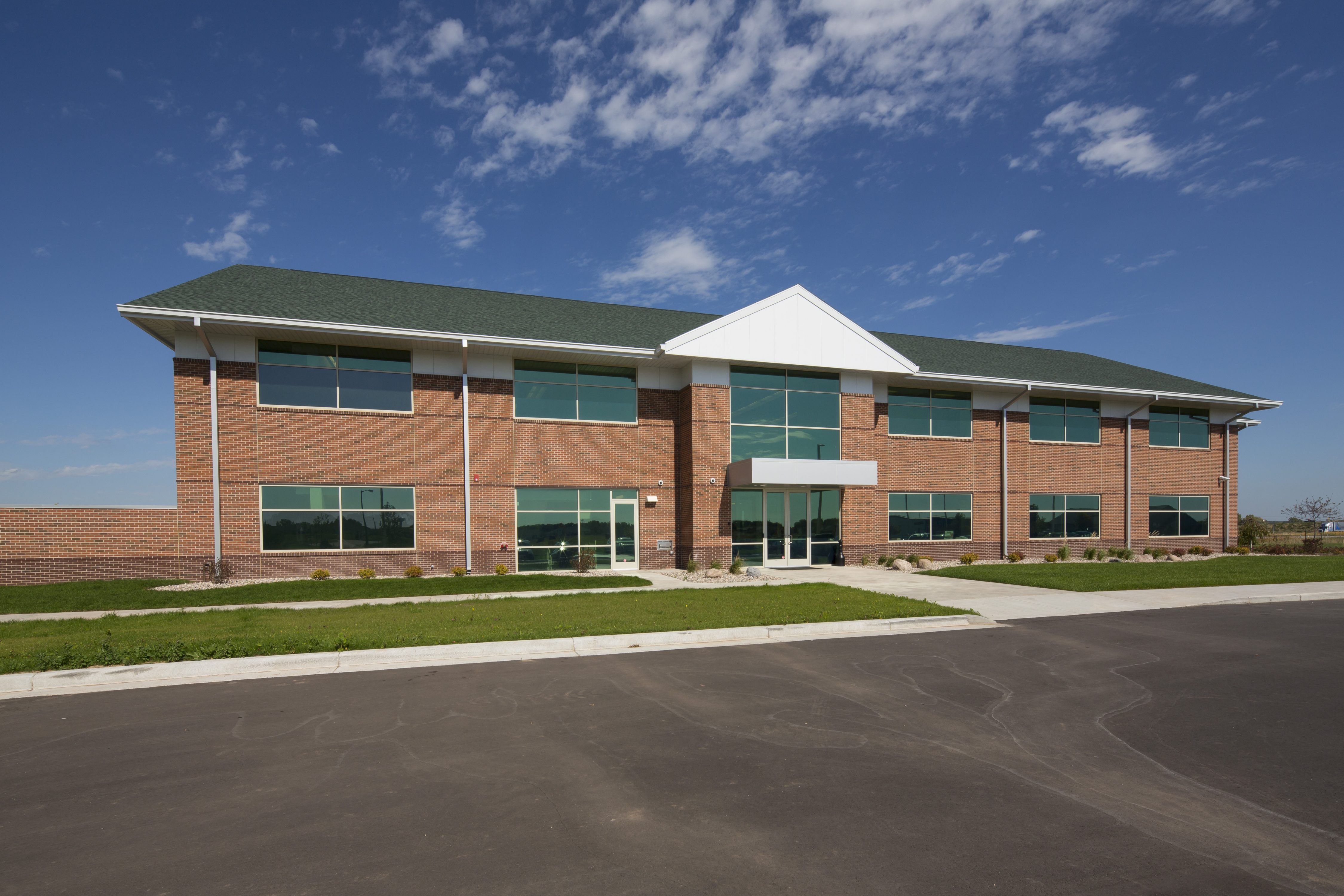 Case Study
GreenStone Farm Credit Services
Project Divisions: Doors & Hardware, Flooring & Ceramic Tile, Glass & Glazing, Walls & Ceilings
Location: Little Chute, Wis.
Completion Date: August, 2013
Project Description:
Based in East Lansing, Mich., GreenStone Farm Credit Services is the largest agricultural lender in both Northeast Wisconsin and the state of Michigan. It has more than $8 billion in owned and managed assets and serves 24,000 members with 36 branch locations.
In 2013, the financial institution built a new branch office in Little Chute, Wis., in order to combine staff members in two nearby branch locations under one roof to better serve customer needs. The concept was to have more than 30 employees working in a single full-service branch, featuring experts in agricultural lending; crop insurance and tax and accounting services; country home financing; vacant land; and recreational land loans.
Four divisions of H.J. Martin and Son – Walls & Ceilings, Glass & Glazing, Doors & Hardware and Commercial Flooring – participated in the two-story, 18,000-square-foot project, which is located in a prominent location along Interstate highway 41.
The scope of work performed by the Walls & Ceilings division was quite extensive. On the exterior, cold-formed, non-load bearing metal-stud framing was followed by light gauge metal-truss roof framing with fire-treated plywood roof sheathing.
On the interior, Walls & Ceilings handled metal-stud framing and furring, along with building insulation, floor-to-floor fire-stopping, drywall, and taping/finishing of the drywall.
With a building footprint of 9,300 square feet and a 6/12 pitch, the light gauge metal-truss roof framing and plywood sheathing provided a unique challenge for the H.J. Martin and Son Walls & Ceilings team.
The company's Glass & Glazing team followed with the installation of the building's exterior glass. Very large pieces of Solex® green-tinted glass provided labor-intensive work for the four-person crew.
Also part of the three-month project for Glass & Glazing was the installation of interior glass in the form of half-inch, tempered office dividers, along with non-standard, aluminum doors and door frames.
The Doors & Hardware division of H.J. Martin and Son supplied and installed wood doors and hardware on the new GreenStone branch location.
The Commercial Flooring division installed three different types of flooring products. The predominant material was 4,230 square feet of Mannington vinyl composition tile (VCT) in back-of-house areas, including break rooms.
Within office areas and cubicle spaces, 1,020 square yards of Shaw carpet tile was installed. The H.J. Martin and Son installers put 1,200 square feet of Olympia tile into place in the building's restrooms.
---
Navigate Featured Projects
Connect With A Specialist