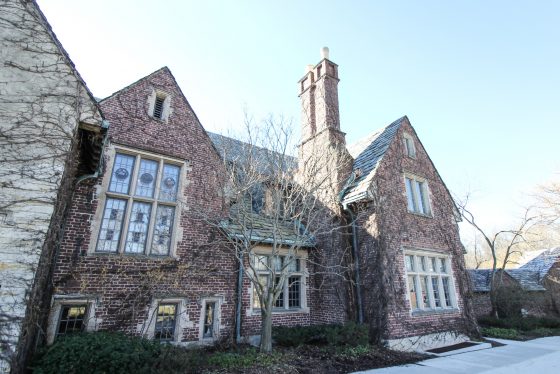 Case Study
Kohler Riverbend Estate
Project Divisions: Flooring & Ceramic Tile, Shower Doors
Project Manager(s):
Commercial Flooring: Gary VandenLangenberg | [email protected] | 920-490-3150
Custom Shower Doors: Tag Gunnlaugsson | [email protected] | 920-321-3009
Location: Kohler, Wis.
Completion Date: May, 2019
Project Description:
The Kohler Riverbend Estate is a historic property located in Kohler, Wis. Built in 1923 by Walter J. Kohler Sr., then governor of Wisconsin and president of Kohler Company, the reported original construction cost exceeded $1 million.
Riverbend was a renowned social gathering sport during the 1920s and '30s. Later, the house was acquired by the National Trust for Historic Preservation and in 1980 was added to the National Register of Historic Places.
The Kohler Company subsequently purchased Riverbend in 1985. In 2001, more than 10,000 square feet was added to the house (to the original 28,000 SF), and opened as an exclusive private membership club.
Today, Riverbend features 31 guest rooms, two dining rooms, solarium, living room, Rathskeller, meeting rooms, exercise area, spa with treatment areas, steam room, sauna, whirlpool and indoor-outdoor, year-round swim-through pool. This unique club, featuring the high-end amenities of the Kohler experience, is available only to members.
Refreshing and improving its facilities in 2019, Riverbend underwent a renovation project that included new tile showers with custom shower doors and updated flooring throughout.
Thirteen bathrooms were completely renovated, which included new tile floors, wall tile and custom tile showers, using Schluter® waterproofing systems and tile products from ANN SACKS, a Kohler Company subsidiary.
The tile shower installations were very intricate and required a high level of craftsmanship to complete. All restrooms had wall tile wainscot with chair rail as well as quarter-round trim and tile casing at door and closet openings. Extra care and attention were given by the installers in order to meet the standards of excellence synonymous with the Kohler Company brand.
The installation was very challenging because there were many types and sizes of tile, along with various tile trims. Four different color schemes and installation patterns served as the basis for the shower design. The bathroom and shower floors utilized Hexagon tiles with borders, with some usage of Square floor tiles.
Each shower included ceiling tile, custom stone and shower benches. The showers also had niches, which were wrapped with tile trims and pencil liners.
Tile also needed to be wrapped around the shower door frames.
The shower doors were supplied by Kohler through the general contractor, Mortenson. Three installers from H.J. Martin and Son, including the shower doors division leader, Tag Gunnlaugsson, handled that portion of the project.
Within the guest rooms, carpet, tile, hardwood, luxury vinyl tile (LVT) and shower doors were installed. Axminster® wool carpet, supplied by Kohler, was installed in both the guest rooms and the mansion by H.J. Martin and Son residential installers.
Elevator floors also were refreshed with new carpeting.
Up to eight tile installers, along with two flooring installers, worked on this project over a two-month period from late March to late May in 2019.
---
Navigate Featured Projects
Connect With A Specialist