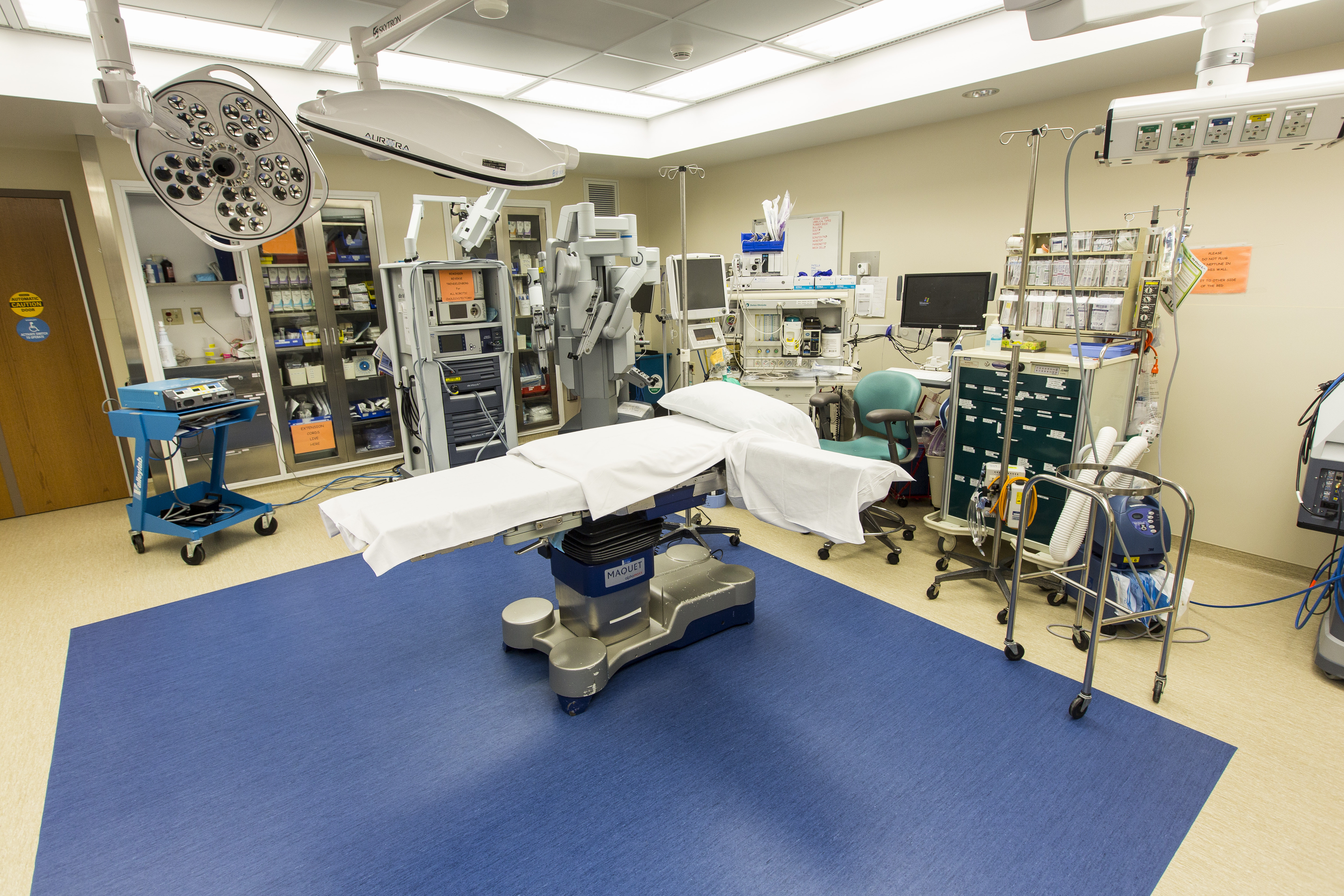 Case Study
St. Vincent Hospital Surgery Center
Project Divisions: Flooring & Ceramic Tile, Glass & Glazing
Location: Green Bay, Wis.
Completion Date: September, 2014
Project Description:
St. Vincent Hospital, operated by the Hospital Sisters Health System, has served Green Bay, Wis., and its surrounding communities since 1888. Its current, 10-story structure has been in use since 1957.
The hospital desired to update and modernize its surgery center. Contained within the surgery center are pre-operative services, 16 functional OR suites, two open-heart OR suites, an anesthesia department and a recovery room.
This 2014 remodel extensively involved the Commercial Flooring division of H.J. Martin and Son. It installed 592 square yards of Mohawk carpet tile, along with 600 square feet of Centiva luxury vinyl plank (LVP).
The company's highly experienced installers were showcased with the sheet-vinyl portion of this project. Using the Tarkett iQ Optima product – 180 SY in one color, 2,130 SY in another – the operating rooms were tied together with this homogenous material.
The sheet vinyl was installed seamlessly, welding it together. The company's talented installers put their strong skill set to use through flash-coving work up the walls to prevent germs, fluids and bacteria from penetrating at the flooring base throughout the lifetime of the product.
Three types of ceramic tile were installed as well. Within restrooms and in hallways leading to the surgery suites, 325 SF of Daltile® Matte wall tile, in 4×4 and 6×6 sizes, was utilized, along with 360 SF of Daltile® Keystones 2×2 mosaic tile and 60 SF of Crossville® porcelain stone in a 12×12 format.
The Glass & Glazing division of H.J. Martin and Son also played a small role in this project, installing interior glass. Using a two-person crew for two days, the company installed a half-circle privacy glass in the lobby of the surgery center. This complicated installation required H.J. Martin and Son personnel to determine where to make cuts in the glass in order to achieve the radial feature.
Because they were working within an operational hospital facility, H.J. Martin and Son personnel completed after-hours work, while minimizing noise and dust levels, to avoid disturbing patients.
---
Navigate Featured Projects
Connect With A Specialist