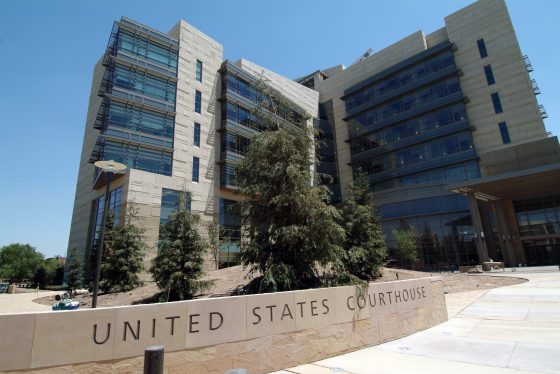 Case Study
Fresno U.S. District Courthouse
Project Divisions: Millwork Installation
Location: Fresno, CA
Completion Date: October, 2006
Project Description:
Casework installation at the Fresno US District Courthouse in Fresno, California involved a 9-story building, which was tallest on the Fresno skyline at the time of the job.
H.J. Martin and Son installed casework, crown molding, wood baseboard, laminated cabinets and countertops, interior wood window mullions, wood grille ceilings, over 900 wood doors and hardware throughout the building. In addition, H.J. Martin and Son installed spectator railings, courtroom seating, judges and jury benches, and wainscot paneling in 9 courtrooms — as well as the judge's chambers casework, wainscot paneling, and crown moldings.
The intricate wood grille ceiling located in the second-floor lobby needed very specific installation and was carefully hoisted by our carpenters into place in a very precise layout.
---
Navigate Featured Projects
Connect With A Specialist