Chosen by construction pros as best in flooring and drywall
Posted on April 26, 2017 by H.J. Martin and Son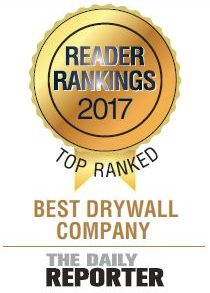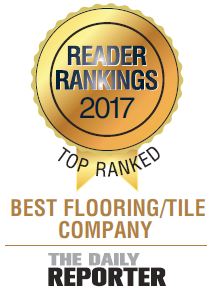 H.J. Martin and Son was the top choice of Wisconsin construction professionals in two categories – Best Flooring/Tile Company and Best Drywall Company – based on the 2017 reader rankings of The Daily Reporter.
The Daily Reporter covers the Wisconsin construction industry on a statewide basis.  It has a daily print readership of 6,000 industry leaders and decision-makers.
The publication surveyed its readers for the first time to get their opinions on subcontractors and suppliers in over 90 categories.  H.J. Martin and Son emerged as the preferred vendor in the two categories it was listed, Flooring and Drywall.
The company was dominant in both categories, garnering 55 percent of the vote in Drywall and 46 percent of Flooring votes.
"We appreciate this recognition because it comes from our customers, those who have utilized H.J. Martin and Son on their projects," says Edward Martin, the company's president and CEO.  "I want to thank our entire team for their role in making this possible."
Both winning commercial divisions of H.J. Martin and Son, Flooring/Tile and Drywall (aka Walls & Ceilings), feature highly experienced installation teams which self-perform work nationwide.  The Walls & Ceilings group alone has more than 175 collective years of installation experience.
Tags: Best Drywall Company, Best Flooring/Tile Company, Edward Martin, H.J. Martin and Son, preferred Wisconsin subcontractor, The Daily Reporter, The Daily Reporter 2017 Reader Rankings