A Dream Remodel

Posted on June 27, 2016 by Karen Siegrist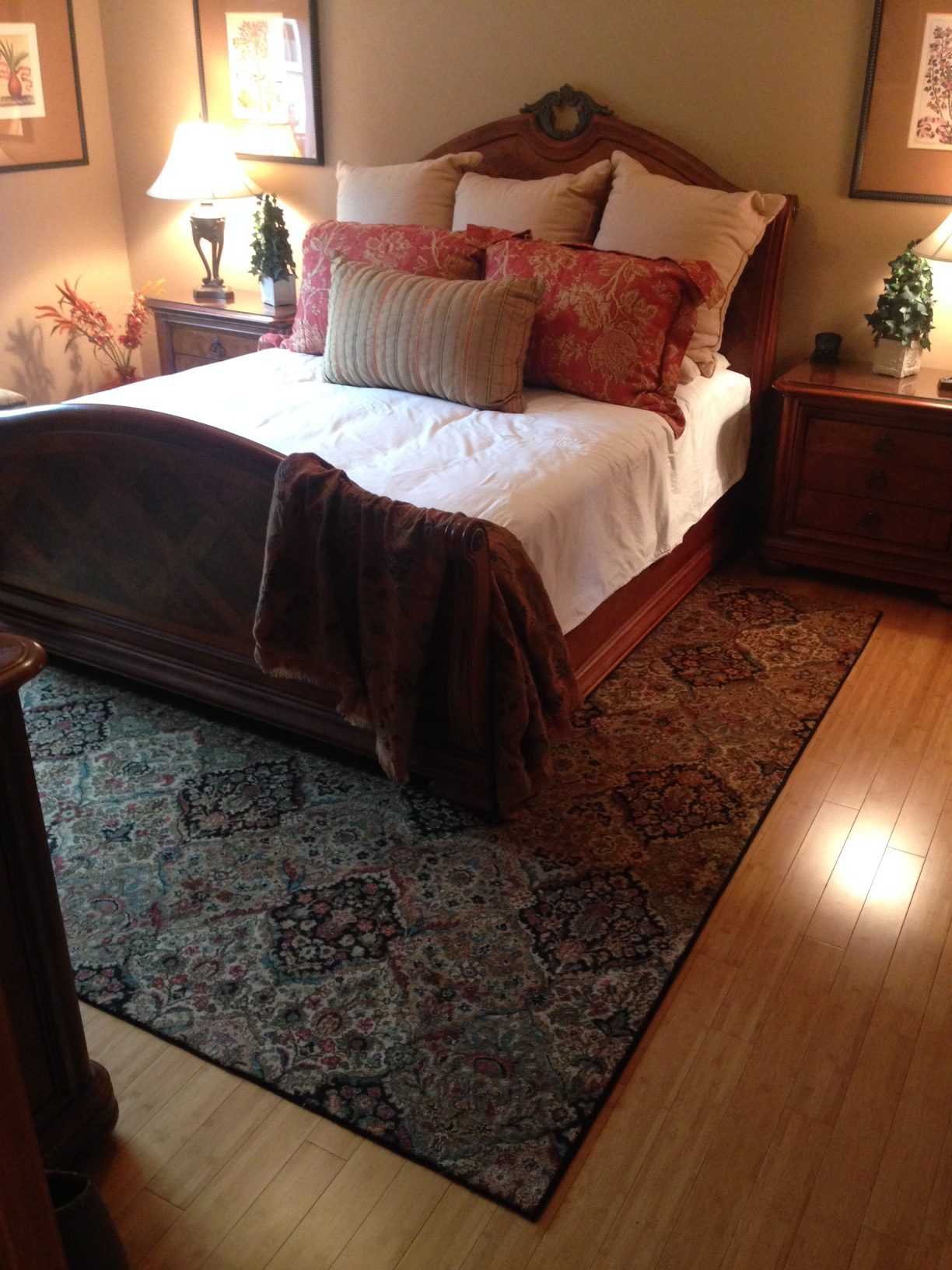 The Freeman's moved to Neenah, WI from California. They needed to update their home here to their taste and they were referred to work with me by Knox Furniture Gallery.  I went to their home and selected new patterned carpet. They love it and had me over to their house after the install to take a look.
While admiring the new carpets, and custom area rug I did for their master bedroom, Barb mentioned she was not happy with the current bathroom layout and said something along the lines of "Oh well, I am sure nothing can be done about that."
I asked to see her master bathroom and then I told her we could have the shower module removed to open up the space, enlarge the shower making it bigger and brighter and ultimately let in more light. Barb couldn't see what I was talking about so I did the below drawings for her and then she was hooked for the look! I suggested removing the existing flooring as well, which was a dark blue slate look.


With Barb's love for Tuscan style, we did a Versailles pattern floor in warm neutrals, on a diagonal. We complimented the floor with beautiful tile for the shower walls. We surrounded the large custom niche with deep bronze accents. Inside the niche, Barb fell in love with a Versailles pattern stone called Picasso travertine. So the bathroom floor and the niche both had the Versailles pattern and they really complimented each other! I even assisted Barb in selecting her shower glass surround with handle and robe hook in deep bronze.
The happy ending to this story is that Barb and Ed love their new bathroom layout and new custom shower with glass enclosure. They just needed a little visual to help them see the possibility, which I'm always happy to provide!
Before
Before
In-progress
After
After
Product Information:
Flooring is Armstrong Verostone Big Horn Valley; color: sand dune; Versailles pattern luxury vinyl tile installed on a diagonal
Shower is Mohawk Via Pave; color: Nova Beige; porcelain tile installed straight
Back of Niche is Anatolia Picasso stone; mini Versailles mosaic
Frame of Niche is Anatolia Antique Rust Metal Liner
Grout is Mapei; color: Pale Umber
Tags: Anatolia Picasso, Armstrong Verostone, Fox Valley, Fox Valley luxury showers, Glass shower door, Glass shower enclosure, Home remodel, Interior Designer, Karen Siegrist, LVT, Mohawk, Neenah, shower, Versailles pattern, WI