Status as 'Top 50 Glazier' affirmed by Glass for 3rd year in row

Posted on June 23, 2017 by H.J. Martin and Son
The status of H.J. Martin and Son as one of the country's largest commercial glaziers has been affirmed for the third straight year.  The company was ranked No. 35 for 2016 in the prestigious 'Top 50 Glaziers' list of Glass Magazine.
This year marked the 25th-anniversary issue of the publication's Top 50 rankings of largest contract glazing firms, based on sales volume.  Unveiled in the June 2017 issue, H.J. Martin and Son is the only firm headquartered in Wisconsin (Green Bay) to make the list.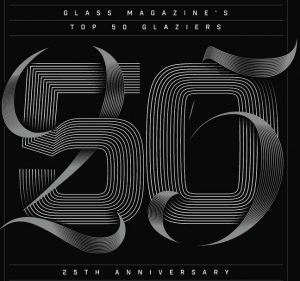 Company revenues within the Glass & Glazing division have grown 24.7 percent over the past two years, from fiscal 2014 to fiscal 2016.  H.J. Martin and Son continues to invest in its future, purchasing glass-handling robotic equipment and fleet vehicles to further strengthen the division's capabilities.
The magazine highlighted a signature project of Glass & Glazing, the Acuity Insurance Corporate Headquarters Expansion and Parking Structures in Sheboygan, Wis.  The insurer is more than doubling the size of its headquarters building to nearly one million square feet through two new building additions, a pair of parking structures and enhancements to its existing building.
H.J. Martin and Son has 64 full-time employees in its glass & glazing division.
Glass Magazine is the official publication of the National Glass Association and serves primary glass manufacturers, glazing contractors, glass retailers, glass fabricators and architects.  It provides coverage of industry news, product introductions and trends analysis monthly.
At top: Acuity Insurance Corporate Headquarters Expansion
Tags: Acuity Insurance Corporate Headquarters Expansion and Parking Structures, Glass Magazine, H.J. Martin and Son, largest commercial glaziers, National Glass Association, Northeast Wisconsin glaziers, Top 50 Glaziers